Although Disney has no issue pulling at your heartstrings, they can also deliver songs that carry plenty of uplifting energy that people love. With a range of tempos, dynamics, vocals, and instrumentation, Disney knows how to make a hit that people will remember.
Some may be more popular than others, but a handful of fan favorites stick with people many years down the road.
So without further ado, here is my list of the 10 best upbeat Disney songs of all time!
1. Hakuna Matata – The Lion King
An infectious record that won't be forgotten any time soon, "Hakuna Matata" always puts you in a good mood. With upbeat production and lighthearted notes to carry the dynamics, it does a great of lifting your spirits if you're feeling down.
There's also a light comedic tone to the vocals, and it's a record that has stuck with multiple generations of Disney fans. A true classic from the original Lion King movie, the record quickly became a staple in Disney's history.
2. Under the Sea – The Little Mermaid
Featuring many tropical-themed instruments, the cadences and dynamics throughout this record are what really stuck with people. The most memorable part of the record definitely comes from the hook, as the word is easy to follow, and it's something you won't ever forget.
The Little Mermaid has many records that people love, but "Under the Sea" is at the top of the list for many fans. For obvious reasons, one can see how this was such a popular record with children, as the record carries a fun and addicting tone.
3. I'll Make a Man Out of You – Mulan
Focusing on more of an inspirational tone, the instrumentation on this record is what really stuck with people. Dramatic production and inspirational vocals are an excellent mix, and many people really love the message the song delivers.
It also has an excellent replay value as the production never tires out the ear, and it carries a message that'll always be relevant no matter how old you get. Above all, the song really resonated with young girls, and I personally feel it's one of the best upbeat Disney songs on this list.
4. Why Should I Worry? – Oliver & Company
One of the older records on this list, "Why Should I Worry?" has an honest take on the lyrics, yet it also provides a sense of comfort. The instrumentation takes plenty of inspiration from pop and even hip-hop music, and the vocals carry a consistent energy that keeps listeners reeled in all the way through.
The tempo in this song is beyond addicting, and the tempo is fast to make people want to start dancing, and there are many switch-ups to ensure the song isn't too repetitive. Regarding the vocals, there isn't a single point where they lack energy from beginning to end.
5. Almost There – The Princess and the Frog
If you're searching for one of the best upbeat Disney songs, this record may be a good fit for you. "Almost There" may start off relatively slow, but it doesn't take long for the energy to change course and create a jig that your ears can't ignore.
Aside from the danceable qualities, many of the melodies are pretty bouncy, and each layer complements the next. The vocals stay relatively calm, but the instrumentation supports them without delivering a distracting or jarring sound.
6. Prince Ali – Aladdin
Aladdin features many outstanding records that kids and adults alike fell in love with. "Prince Ali" has a dramatic sound, but the production as a whole has every ingredient to reel listeners in and get entangled by the groove it provides.
The vocals are intricate and deliver plenty of range, and each layer of the instrumentation travels through a variety of dynamics the ears enjoy. It features big brass and strings and offers a truly cinematic and theatrical listening experience.
7. I Just Can't Wait to be King – The Lion King
With this record, you get a great blend of upbeat energy with a heartfelt and inspirational message. From a production perspective, you won't get enough of the tropical vibe as many percussion elements bounce around the track to create a fun listening experience.
The vocals also reach great heights, and with every upward dynamic, many people get chills down their spine from the powerful nature of the production. This is one of those songs that anyone can appreciate, and it's an iconic record from the original Lion King movie.
8. I2I – A Goofy Movie
A standout feature of this record is the use of heavy synth instruments rather than the general acoustic and orchestral approach that Disney usually takes. Due to the percussion alone, I feel this is one of the best upbeat Disney records, and it's clear that the record takes an influence from 80s music.
From the vocals to the percussion and main instrumental melodies, the song fits all of the tropes that people love about music from the 1980s. Aside from that, the message is equally uplifting, and it's hard not to experience a lift in your mood from this record.
9. Son of Man – Tarzan
Tarzan is a Disney movie that offers a ton of inspiration while focusing on the trials that life is known for. With strong vocals, an addicting chorus, and driving percussion that keeps listeners engaged, "Son of Man" is an excellent record from every angle.
The instrumentation fills the gaps between the vocals with prominent percussion and solo riffs that ensure the energy doesn't dwindle. This record may have many repetitive qualities, but it's more than deserving of a full listen.
10. Be Our Guest – Beauty and the Beast
With strong and boisterous vocals, there are many catchy elements included in this song's production. Beauty and the Beast is a fan favorite for many people, and "Be Our Guest" easily stands out from the numerous records that are a part of this movie.
The record features plenty of downtime that focuses on the vocals and storyline, and a majority of the instrumental melodies carry a melancholic and ethereal tone. Of course, the rhyme scheme can't be ignored as it is one of the most enticing aspects of the record that makes it so memorable.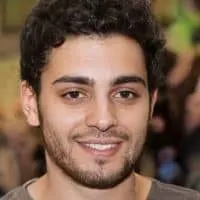 Justin is an audio engineer with years of experience in the field. He has been creating and playing music his entire life, but he really found his passion for engineering when he was introduced to Logic Pro at age 10. Justin has spent countless hours perfecting his craft and now works as a freelance engineer out of Boston, MA.