We are back at it again with another comparison list, this time we are looking at only the best of the best harmonizer pedals out right now. After careful deliberation we can finally say that the TC Helicon VoiceTone Harmony-G XT is the best harmonizer pedal for you to choose from. It may be a little more on the pricey side, but it is worth it for the sheer amount of versatility it can provide to the user. It's a highly rated pedal online for a reason.
Now let's expand on all of our choices!
1. TC Helicon VoiceTone Harmony-G XT
I don't think it comes as much of a surprise that the TC Helicon VoiceTone Harmony-G XT takes the top spot on our list. The pedal is 'Amazon's Choice' for vocal harmonizer pedals, and has been very well received by the public. TC Helicon is not a newcomer when it comes to vocal harmonizers. They have developed several different stompboxes and multi-effects pedals that do their job extremely well.
The price of the unit is pretty expected considering its functionality. Many of its features we have listed above for you to check out.
You don't have to be a professional to make full-use of the pedal either. Just plug in your guitar and then select the amount of octaves you want the pedal to perform. Not only does the pedal perform well at home or in the studio, it also works just as well on-stage! All thanks to the power of NaturalPlay technology.
2. TC-Helicon Harmony Singer
TC-Helicon Harmony Singer 2
Tone Control
Adaptive tone "sweetens" overall vocal quality
Up to two harmony voices guided automatically by the guitar via the in/thru connection
All-In-One, compact pedal featuring vocal harmony, tone and reverb
Yet another TC-Helicon pedal makes our list… coming in at second place sits the Harmony Singer! This pedal is much simpler in comparison to the VoiceTone Harmony-G XT that we spoke about earlier. The minimalistic appearance of the Harmony Singer does not mean it lacks the functionality of a good vocal harmonizer pedal. In fact, the quality of its effects is the same as its big brothers, the VoiceLive 2 and the VoiceLive Touch.
3. Boss VE-2
The Boss VE-2 might take a little bit of time to fully understand its functionality, but once you have then you'll definitely fall in love with it. It allows you to add one or two harmonies to your voice, which will greatly enhance the way you sound.
This battery-powered pedal is extremely versatile – not only can you can you pick between several types of harmonies, but you can input what key you're singing in too.
I would pay the full-price of the VE-2 just for the 'enhance' setting alone.
4. Digitech VLHM
Digitech VLHM Vocal Effects Processor
Add up to 2 additional voices of natural harmonies using musIQ, the most advanced pitch detection technology
New advanced double effect technology with intelligent ducking
Built-in guitar tuner
New Advanced Feedback Suppression with 12 filters
Up to 70 second vocal phrase looper with unlimited overdubs
The VLHM allows you to add two extra voices on top of your own, giving you a rich 3-part harmony. The built-in DBX pre-amp and compressor make the pedal sound extremely good, and that's not even mentioning the lexicon reverb.
Many singers would benefit from using a pedal like this – especially singers that also use an instrument. You can easily plug your guitar or keyboard into the back of the pedal to help guide your harmonies.
Live Adapt is easily one of the best features of the pedal. What is it you may ask? Well, it uses the VLHM's in-built microphone or AUX port to provide automatic, real-time adjustments to the pitch effect key, noise gate, effect tempo, and harmony key.
What is a vocal harmonizer?
Vocal harmonizers are devices that are used and seen quite frequently in this day and age. You'll be surprised to find out how often vocal harmonizers are actually used, which is due to them becoming a staple in modern-day music.
It's common knowledge that harmonizers are one of the most misunderstood studio processors out there right now. So with that in mind, you probably won't find them appearing very often in a typical home studio rack. There are several reasons why this is this case though. For one, most of the high-end vocal harmonizers are quite expensive to buy. They range from as little as a few hundred dollars, to easily over a thousand.
As the years go by the cost of vocal harmonizers decreases. So with that being said, you should be able to get yourself a great sound for easily under a thousand dollars if you end up choosing the right device.
How do vocal harmonizers work?
In layman's terms, a vocal harmonizer samples incoming audio and can then generate several time-stretched versions of this audio at different pitches. The harmonizer then combines these audio samples into an audio output on-the-fly.
What's the best vocal harmonizer?
That's a great question! We have gone and researched all the top vocal harmonizer pedals out right now, compiling them into a handy little list for you to check out. We hope the information we provide can help you in deciding the right pedal for your needs.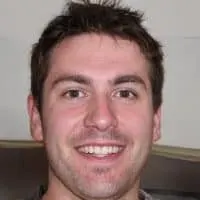 Alex is a man of many talents. He's been playing music since he was young, and has been the main content writer at Tone Start for the past few years. Alex loves to play around with different styles of music and enjoys listening to anything from country to classical.