Share on facebook
Share
Share on twitter
Tweet
Share on pinterest
Pin
It's no question that every kind of music can be enjoyed and shared by anyone. Still, there are certain songs and genres of music that generally pick up a specific demographic of listeners. This is for various reasons, but a lot of it comes from what music you're introduced to earlier in life.
No matter what your music preferences are now, most people remember when they heard a song or music genre for the first time.
In this article, I'm going to focus on the 10 best white people songs that made a massive impact on the demographic!
1. Livin' On A Prayer – Bon Jovi
Many people would agree that Bon Jovi has brought us many hits over the years, but "Livin' On A Prayer" is easily a fan favorite for most. The intricate vocals and synth choices made this record very memorable, and everyone looks forward to the powerful hook every time.
Not only does the song bring an immense amount of energy, but it sounds on a whole other level at live shows. It's hard to escape the record too, as it continues to be used in popular media regardless of how the song ages.
2. Don't Stop Believin' – Journey
Their music is appreciated on a global scale, but their song " Don't Stop Believin'" quickly reached immortality after its release. Many people resonate with the lyrics, but it's the instrumentation that really struck a chord with most.
Journey is known for many great productions, but this is one that stands as a personal favorite for many. It's also a song that's easy to sing along with, and it gets more infectious as the song progresses.
3. Sweet Caroline – Neil Diamond
Neil Diamond's discography is definitely considered a classic, and I personally feel that "Sweet Caroline" is one of the best white people songs by far. It's evident that the song made an impact on the demographic, but the tone and instrumentation are appreciated by everyone.
There's plenty that can be taken from the lyrics, yet the hook is what many people look forward to as it brings every instrumental layer together. Neil's voice sounds effortless in the best way as if every dynamic and cadence just comes naturally to him.
4. Mr. Brightside – The Killers
Rock music comes with many variations and sub-genres that continue to evolve, but for the most part, it's a genre that many people are introduced to from a young age. The Killers have made their stamp on the genre, and "Mr. Brightside" is definitely one of their stand-out records.
The catchiest element of the song is the vocals, as I feel the instrumental is rather simple all throughout. Nevertheless, it offers a lot of nostalgia for many people who are long-time fans of the group.
5. A Thousand Miles – Vanessa Carlton
I think music lovers would agree with me when I say "A Thousand Miles" is hands down one of the best white people songs. Don't get me wrong, Vanessa is an icon in her own right, but this song follows many popular tropes in pop music.
It has also been used in countless forms of media, and in many cases, it's referenced in a comedic tone. Even if the lyrics are somewhat solemn, the instrumental made a lasting impression on anyone who's heard the song.
6. Wonderwall – Oasis
"Wonderwall" has a blend of qualities that make the song so memorable, which primarily come from the main guitar melody and the catchy lyrics. It delivers a relatable message that gets you in your feelings, and the instrumental acts as the perfect backing track.
Oasis has many great songs, but this one has a special place in many fans' hearts. It also has many timeless qualities that give a good look into an era that's only becoming more distant.
7. Jessie's Girl – Rick Springfield
If you haven't spent much time around Rick Springfield's music, this song may sound new at first, but that'll probably change once the hook comes in. Overall, the record is a bop that anyone can enjoy, and it'll outlast a lot of modern records due to its everlasting impact.
Riddles with organic instrumentation and a vocal style we simply don't get anymore, many listeners love to revisit the song as it never seems to get old. No matter your music preference, it's likely you've heard this song somewhere throughout your life.
8. Girls Just Want to Have Fun – Cyndi Lauper
A huge in the 80s, Cyndi Lauper brought vocals that were not only unique but made her a big favorite to many fans of pop music. The lyrics are iconic on their own, and the hook entirely speaks for itself as numerous generations of music lovers recognize it.
Due to the music's nature and the lyrics' message, I'd say this is one of the best white people songs and still is to this day. The instrumentation takes an interesting route and experiments with different synth melodies along the way.
9. All The Small Things – Blink-182
Exuding the perfect depiction of rock music from that era, Blink-182 came out with all kinds of hits throughout their career. "All The Small Things" is one that stuck with people, no matter how old they got or how their music tastes changed.
I'd say this song is hailed for its popularity, as many people have fond memories attached to the record. When it was released, people had the song on repeat endlessly, and it continued its fame through movies, tv shows, and more.
10. Hey, Soul Sister – Train
You can't ignore the vibe this record gives off as the instrumental is light-hearted and peaceful, and the catchy vocals instantly encapsulate listeners. The message throughout the record offers decent storytelling, but it's another song that has a hook that people really resonate with.
It's easy to remember, sing along to, and brings an addicting quality that can't be ignored. "Hey, Soul Sister" won't be forgotten any time soon, and it's a good representation of universally good music.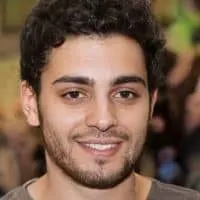 Justin is an audio engineer with years of experience in the field. He has been creating and playing music his entire life, but he really found his passion for engineering when he was introduced to Logic Pro at age 10. Justin has spent countless hours perfecting his craft and now works as a freelance engineer out of Boston, MA.