Share on facebook
Share
Share on twitter
Tweet
Share on pinterest
Pin
Widespread Panic is a brilliant band that has been rocking for around 35 years now. In that time they've released 12 studio albums along with plenty of other releases. It makes picking the 10 best Widespread Panic songs a very difficult task.
That's exactly what I'm going to do here as we take a wonderful journey through their music.
Let's kick off the list with a brilliant song from one of their more recent albums.
1. Up All Night
What I love most about Widespread Panic is how, even with their newer records, you can still feel the spirit of the 70s alive and well. That easy chorus with those deliciously catchy horns is everything you need to transport yourself to a feel-good house party.
Off their tenth studio album, 2008's Free Somehow, this song acts as the closer to the album and also a clue to the good times that they probably had making it! I'd take a wild guess that staying up all night wasn't uncommon for these guys.
2. Pickin' Up The Pieces
The beginning melody of this song gives me real flashbacks of me as a reckless youth playing on the highest frets of my uncle's old acoustic guitar. Obviously, if I could've played with this finesse and style when I was 13, I wouldn't be here writing about it.
While the band uses a mandolin and not a guitar, it still gives me that nostalgic feeling. "Sweating out my worry" is such a good line. It encapsulates everything that the band is about and the energy of this song perfectly.
3. Climb to Safety
Did you know this is a Jerry Joseph cover? Chances are, you don't even know who Jerry Joseph is. The Georgia band took Joseph's proggy composition and added their signature southern spice to an amazing effect.
If you didn't know, you would never guess this wasn't an original song. It fits so well with the band and how they usually write and play. It's a testament to their quality and musicianship that many are unaware that this is a cover.
4. Blue Indian
Every time this song starts playing it throws me back to the days of the old west. That salon vibe with the piano and the mellow rhythm along with the chorus of people blends perfectly with the more proggy organ. The southern guitars create a flawless composition and a hugely enjoyable track.
This is undoubtedly one of the best Widespread Panic songs. That piano hits so beautifully in the second half when the song loses a bit of its structure. This is a track that anybody can enjoy without knowing who Widespread Panic is because the ambiance it creates is unmatched.
5. And It Stoned Me
This is also a cover, this time from Northern Irish singer-songwriter Van Morrison. While Morrison has become a divisive figure in recent years, the power of his songwriting remains. His iconic songs have been covered many times by many different artists.
I can't help but be reminded of Dire Straits' "Walk of Life" with that opening organ, and then of The Eagles' "Hotel California" as soon as John Bell starts singing. It's a wonderful combination of styles and even though it's a cover, it's one of the best Widespread Panic songs.
6. Ain't Life Grand
Those who don't know the band may think this is a cover considering that it shares the same name as a song from Slash's Snakepit. That song, however, came out almost six years after Widespread Panic's brilliant tune.
This is more of a true southern rock song with a swinging piano and a killer guitar. The live version of this song is magnificent and well worth a watch. The way the audience joins in the celebration of grand life gives me chills every time.
7. The Waker
This is another brilliant track and one that comes from their sixth album, 'Til the Medicine Takes which was a stunning collection of songs. This one has big Tom Petty vibes which are unsurprising given the musicians and how influential Petty has been.
This was the fifth track from the album and the organ plays beautifully in reminiscence of a song from the Grateful Dead. There is enough banjo here to make it original and another Widespread Panic classic.
8. Honky Red
Did you know this track from the band's latest album, 2015's Street Dogs, is also a cover? It's another one where they take a song that isn't hugely famous and make it one of their own. This one comes from Canadian singer-songwriter Murray McLauchlan.
It's a wonderful cover that is perfectly molded into their unmistakable sound. We've already had to wait almost seven years for a new album, let's hope it's not much longer as their last record showed they can still make great songs.
9. Bear's Gone Fishin'
Is 1999's 'Til the Medicine Takes Widespread Panic's best album? While many will have their own favorite, it has to be a strong contender. The first five tracks from it are particularly with "Bear's Gone Fishin'" coming second in the order.
The drumming on this track is hypnotic and draws you into the beauty of the song as you travel on its journey. Then at the end, you're treated to a more experimental and groovy outro which solidifies this as one of the best Widespread Panic songs.
10. Surprise Valley
Well, I already mentioned the start of 'Til the Medicine Takes which was probably a big spoiler to which track was going to take our number 10 spot. "Surprise Valley" is well worthy of its place in the best Widespread Panic songs and opens up that great album.
It's hard to say what I love most about this track as I can't decide between the drums or the guitar solos. It's a stunning way to open an album and is a great reminder of the genius of the dearly departed Michael Houser.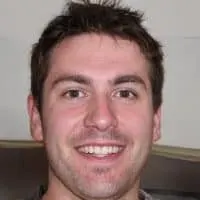 Alex is a man of many talents. He's been playing music since he was young, and has been the main content writer at Tone Start for the past few years. Alex loves to play around with different styles of music and enjoys listening to anything from country to classical.