Share on facebook
Share
Share on twitter
Tweet
Share on pinterest
Pin
Known as an artist that inspired many others throughout his career, Young Dolph was not only a recording artist with an undying work ethic but also an avid entrepreneur. The passing of the artist impacted the hip-hop and music industry as a whole, yet he left behind a legacy with his music career that'll never be forgotten.
He released tons of music over the years, and his fan base continued to grow with every song.
It's hard to slim down his best records as he had an extensive career, but I'm going to break down the 10 best Young Dolph songs from a production and lyrical standpoint.
1. 100 Shots
He's an artist that never ran into a creative block and was able to put that same energy and effort into every project. One of the hardest songs off his album Bulletproof, the artist gave us "100 Shots," which falls right into the style he excels in.
The rapper was able to bounce around many different forms of rap music, from hip-hop to grittier trap music. This record boasts a relatively simple melody progression, but his catchy vocals and the hard-hitting 808s will keep you reeled in.
2. Large Amounts
With knocking production from music producer Bandplay, the artist and producer duo are a recipe for success on any song. "Large Mounts" embodies that street trap sound with rolling kicks and 808s and a riding vocal chop melody.
Released with the deluxe version of his album Rich Slave, Young Dolph gave us another banger we can add to our playlists. It offers the effortless tone in his flow that he makes look easy, and the lyrical content doesn't shy away from how the artist really feels.
3. Gimme My Bag
Boasting a highly catchy instrumental and melody, this record comes with heavy 808s that never gets old. The artist speaks about how his endeavors built the life he had, and the melody comes with some inspiring tones to support that message.
The percussion doesn't change up too much, but it's catchy and pleases the ear with minimal effort. A lot of the song's energy resides in the main melody, which keeps the beat rocking, and I'd say this is one of the best Young Dolph songs on this list, without a doubt.
4. Sunshine
This record was released soon after the Covid-19 pandemic, and the lyrical content speaks on the current struggles everyone was experiencing all over the world. Young Dolph speaks on how quarantine put him deeper into his work while trying to manage the family and societal struggles around him.
The message is pretty relatable as many people were going through the same things, and that aspect of this song is what gave it so much attention upon release. It's a fairly short song, but the artist got straight to the point in his message, and it served its purpose.
5. Play Wit Yo Bitch
In a similar fashion to others on this list, this record carries more of an in-your-face attitude that fits the tone of the instrumental in the best ways. The artist prefers to rap over beats that give his vocals room to flourish, and he takes on an unfiltered approach on this record.
He's an artist that always focused on his business, and this record taps into how he operates as his own boss. There isn't much that stood in the way of his goals, and this is another track that became a fan favorite in his discography.
6. Facts
"Facts" takes a more laid-back approach, and Young Dolph's vocals cruise over a chill instrumental that offers sharp production with a faint, calming melody. He puts a ton of energy into his vocals, and the percussion offers most of the supporting dynamics.
Aside from the feel of the record, his lyrical content touches on more sentimental values and taps into some of the artist's deeper thoughts. It's another record that shows the versatility Young Dolph was capable of and why he was loved by a wide demographic of hip-hop fans.
7. Real Life
A stand-out record from his album King of Memphis, the rapper speaks on how money has influenced and changed his life over time. He goes on to rap about everything he went through to achieve the life he has and how money is a leading motivator for a lot of his success.
The song offers a melancholy melody that gives a reflective tone, and Young Dolph tells a story that you can see clear as day. It wouldn't be a Young Dolph record without proper 808s, and this record offers a production-quality that makes it one of the best Young Dolph songs, in my opinion.
8. Gelato
Delivering plenty of trap influence, "Gelato" has tons of dark energy that make it a hard-hitting banger. With an ethereal-sounding piano melody in the background, Young Dolph raps about the grit that's made up many of his life stories.
Aside from the lyrical content, the pace of the record will keep your head moving, and the bass will make you want to crank up the volume. If you're a fan of Dolph's style, this is another record that he makes sound effortless while providing the knocking production he's known to use.
9. Preach
Offering more insight into the artist's earlier years, this song focuses on his struggles growing up. He tells unfiltered stories about what his family had to do to get by and how those circumstances influenced his decisions as an artist later on.
It's an excellent record to get yourself motivated for the day, and many of his fans believe this to be one of the best Young Dolph songs out of his entire career. Many fans appreciate how Dolph can switch between raw storytelling, club bangers, and more.
10. I Pray For My Enemies
Over the years, Young Dolph garnered his fair share of haters from his success alone, yet he never shied away from rapping about how he feels on every track. "I Pray For My Enemies" speaks about how he's unfazed by those that look for his downfall and how it has only made him stronger throughout his career.
Even among all the hate, the artist continues to rap about how he won't reciprocate those feelings. It's a record that shows the artist stayed above the hate and stayed focused on his music, business, and family no matter what.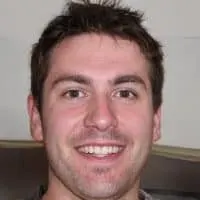 Alex is a man of many talents. He's been playing music since he was young, and has been the main content writer at Tone Start for the past few years. Alex loves to play around with different styles of music and enjoys listening to anything from country to classical.