Share on facebook
Share
Share on twitter
Tweet
Share on pinterest
Pin
Even if you have no idea who Billy Joel is, you've heard one of his many loved songs on the radio. He's one of the most famous musicians and is known for his simple yet addictive songs.
In this post, I'm going to take you through some of the best Billy Joel love songs, with the hopes that you might find a new favorite song!
1. She's Got a Way
https://www.youtube.com/watch?v=p0iOEOtSyB0
She's Got a Way, which is one of Billy's lesser-known, but no less brilliant, songs. It's a simple piano ballad with an even more straightforward message, but it's undeniably catchy and filled with an emotional charge.
It features the singer's signature vocals – Billy Joel is known for his rich tenor tone and perfect intonation, and these talents are reflected in She's Got a Way. This simple little number could quickly become your next "our" song to slow dance with your partner.
2. Uptown Girl
Unless you've been living under a rock for the last 40 years, you will have heard Uptown Girl playing on the radio at some stage. It's still getting airtime today, so I'd be impressed if you've never heard Uptown Girl before.
It's an incredibly catchy song that took the world by storm when it was first released and continues to live in the collective unconscious. It's got an upbeat tempo, catchy rhythms, and even catchier melody that will be stuck in your head for days after listening – you have been warned!
3. Only the Good Die Young
Only the Good Die Young is an uptempo song that invites you to get up and dance with your loved one. It comes off of Billy Joel's The Stranger album, and while it might not be his most famous number, it's a brilliant track worth listening to.
Billy sings in a raspier tone that contrasts with his other music, making this track stand out in his discography. It's a throwback number that evokes a feeling of nostalgia for a time gone by, even if you never lived in that time.
4. The Longest Time
The Longest Time is another song that you've heard before, even if you don't recognize the title. It played on the radio for years after its release and, in fact, still gets radio play today, which is a true testament to its brilliance.
It's a barbershop number that is the epitome of Billy Joel's retro sound. The melody is super catchy and straightforward, part of the song's brilliance. It seems that Billy knows how to write a song that will be stuck in your head for days.
5. I've Loved These Days
I've Loved These Days is a song from Billy Joel's Turnstiles album and is another piano ballad, which is the style that the artist was known for. It's a simple number that makes for a beautiful song to slow dance with your lover and is one of my favorite love songs.
It's certainly not one of his most famous songs, but in my opinion, it is one of his best. It represents his talents not only as a skilled vocalist but also as a clever lyricist. I've Loved These Days is definitely worth listening to if you're in the mood for a throwback.
6. She's Always a Woman
This next song, She's Always a Woman, has an almost religious feeling to it, as though it was meant to be a hymn before Billy decided to turn it into a smash hit. In it, he shows off his vocal talents, cleverly harmonizing with the piano and a flute in the chorus.
She's Always a Woman is a simple but undeniably beautiful song. Billy uses the chords and accompanying piano to cleverly accent specific phrases, making this track a true testament to his talent as a songwriter and singer.
7. You're My Home
In my opinion, you're My Home is one of Billy's most criminally underrated songs. It's got a kind of folk feel to it, with its quaint acoustic guitar opening that, from what I can tell, is cleverly blended with a harpsichord to create an ethereal sound.
The instrumentation of You're My Home is undoubtedly more experimental. Still, nothing feels out of place – every instrument blends perfectly with the others, creating a homogenous sound that allows Billy's incredible voice to shine through.
8. Tell Her About It
Tell Her About It is yet another one of those songs that you've probably already heard before. It's one of the singer's most famous tracks and showcases that retro, 50s style Billy was known for, featuring jazzy barbershop instrumentation that invites you to tap your toes.
If you're so inclined, I highly recommend watching the official music video for this song. It's got fun energy and highlights Billy's talent as a performer and his excellent stage presence.
9. All for Leyna
If you weren't already aware, Billy Joel was an artist of the 80s, but All for Leyna is probably his most 80s-sounding track on this list. It's from his Glass Houses album, and in the very beginning, this will be a high-energy song.
It's packed with all the classic sounds from the 80s, complete with punchy synths, a killer bassline, and epic vocals from Billy. All for Leyna is definitely worth listening to, especially if you love 80s music.
10. Just the Way You Are
If you're in the mood for a bluesy, gospel-like listening experience, I strongly suggest listening to Just the Way You Are, the final song on this list. Try not to confuse it with the famous song by Bruno Mars – these are two very different tracks.
You've probably already heard Just the Way You Are on the radio. It's an incredibly popular song from Billy and still gets played on the air today.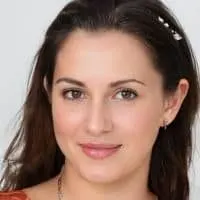 Alexandra loves playing the piano and guitar. She has always been a music lover, but it wasn't until she was in high school that she realized how much she loved to play. It allowed her to express herself without having to be verbally expressive, which is something she found very empowering.