Share on facebook
Share
Share on twitter
Tweet
Share on pinterest
Pin
You'd be hard-pressed to find someone who hasn't at least heard of Bob Dylan. Despite his career spanning more than 60 years, his appeal crosses generations, which can be accredited to his timeless subject matter.
While you may be forgiven for thinking that Dylan only writes political songs, his discography is rich and varied and encompasses a wide array of themes. Indeed, love – a topic covered far and wide by pretty much every musician ever to carry a tune – makes several prominent appearances throughout Dylan's discography.
Here is my list of the best Bob Dylan love songs of all time!
1. Love Minus Zero/No Limit
Released in 1965 on his fourth studio album, "Love Minus Zero/No Limit" is an early example of Dylan's talent for writing classic love ballads. It's a song that is still extensively covered today by artists like Joan Baez, the Turtles, and even Fleetwood Mac, a testament to Dylan's skills as a songwriter.
Lyrically, Dylan incorporates surreal imagery evocative of William Blake, Edgar Allan Poe, and even the Bible (though that should be no surprise for fans of Dylan). However, the real crux of the song is a repeated descending three-chord sequence that seems to suggest that Dylan's lover is the only thing keeping him grounded in this chaotic world.
2. Sad Eyed Lady of the Lowlands
Released just one year after "Love Minus Zero/No Limit," "Sad Eyed Lady of the Lowlands" is a different beast entirely. Where that song is short and sweet, this one is long and lush, running nearly 12 minutes long.
"Sad Eyed Lady of the Lowlands" employs Dylan's typical rich imagery and lyrical pazazz, while the music itself vaguely recalls an empty moor, given life by Dylan's rich voice.
He supposedly wrote the song for his then-wife Sara Lownds, and when interpreted with this in mind, it's clear that this is one of Dylan's best ballads (if it can even be labeled as such).
3. Buckets of Rain
Evoking an almost Sinatra-like sense of performance, "Buckets of Rain" is a simple tune that otherwise may have been a cut track were it not for Dylan's sincere dedication to his craft.
"Buckets of Rain" was released in 1975 as part of one of Dylan's most acclaimed albums, Blood on the Tracks. Lyrically, the song is simple, with just five short verses addressing a lover.
While it may not be Dylan's opus, "Buckets of Rain" is still well worth the listen.
4. Tomorrow is a Long Time
You may think that "Tomorrow is a Long Time" is an Elvis Presley record – and you'd be right. Dylan originally released the song as part of a live performance in 1963. Three years later, Presley covered it during a session for his album How Great Thou Art. Dylan later said that Presley's cover was "the one record [he] treasured the most."
Like pretty much every Bob Dylan song, various artists have covered it since its original release, and it remains popular to this day.
5. Simple Twist of Fate
"Simple Twist of Fate" is another track off of Dylan's critically-acclaimed 1975 record Blood on the Tracks. The song is more narrative than emotive or evocative, but that does not detract from its quality. Quite the opposite, in fact – it is consistently hailed as one of Dylan's best tracks.
The song begins in the third person before shifting to the first person. Despite its structure, Dylan has consistently made changes to the lyrics over the years, but one thing has never changed: this song is not only one of Dylan's best love songs but also one of the best love songs, period.
6. Wedding Song
"Wedding Song" is classic Dylan at his best, both lyrically and musically. This beautiful ballad is a profession of love in the grand tradition and comes in at nearly five minutes in length.
While still retaining Dylan's preference for simplicity, the lyrics are (suitably) lovingly strung together. As the name would suggest, "Wedding Song" perfectly suits the atmosphere of a wedding ceremony. It's a celebration of love in the purest sense.
7. Don't Think Twice, It's All Right
The Freewheelin' Bob Dylan gave the world its first true glimpse into the soul of the artist who would come to be symbolic of an entire generation. The record contained many would-be classics and solidified Dylan's status as a masterful songwriter.
"Don't Think Twice, It's All Right" took its melodic cues from a traditional song in the public domain, but its lyrical content elevated it above its peers. As a Dylan song, it's fantastic. As a country-folk song, it is superb.
8. Make You Feel My Love
"Make You Feel My Love" is the most recent song on the list so far, coming off of Dylan's 1997 record Time Out of Mind. While many believe that Dylan's best work lay in his past (around the 60s and 70s), "Make You Feel My Love" is most definitely a classic.
The song is one of the few to achieve the status of "standard," a composition of extreme popularity so as to become a staple. It has been covered by over 450 different artists, chief among them being Adele, Neil Diamond, Michael Buble, and Pink.
The piano on the track drives home the song's melancholia, but Dylan's warm voice keeps things level.
9. Tangled Up in Blue
Dylan was clearly in the mood for love when writing Blood on the Tracks. As the name suggests, "Tangled Up in Blue" tells a complicated love story and explores the ramifications of a messy, ill-conceived affair.
Don't let that turn you off, though. "Tangled Up in Blue" is still a love song, but the added depth endears you even more. Dylan has always had a knack for telling layered stories, and "Tangled Up in Blue" is no different. If you're in the mood for a good yarn, this one's for you.
10. Girl From the North Country
The last song on our list is another track off of The Freewheelin' Bob Dylan. However, rather than displaying the sardonic wit and cutting edge that Dylan would later come to be known for, Dylan's most overlooked qualities come to the fore: his subtlety and tenderness.
While there have been many folk love ballads over the years, only a few manage to strike that sweet spot between lovelorn nostalgia tinged with sadness and modern songwriting sensibilities. "Girl From the North Country" does all that and more. It's beautiful, tender, and sweet. Above all, it is quintessentially Bob Dylan, through and through.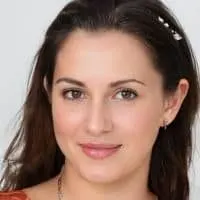 Alexandra loves playing the piano and guitar. She has always been a music lover, but it wasn't until she was in high school that she realized how much she loved to play. It allowed her to express herself without having to be verbally expressive, which is something she found very empowering.