Regarded as a true icon of the 80s and American music as a whole, Bon Jovi produced and released a long list of timeless records that'll surely outlive multiple generations of music. There's a general sense of what "good music" is, and it usually entails dynamics that every person can enjoy.
Usually, it has to do with relatable lyrics and a production quality that can't be ignored, and Bon Jovi embodies all of these sentiments.
Keep reading through this article to get a comprehensive breakdown of the best Bon Jovi love songs that are loved by many and immortalized through timeless popularity!
1. Bed of Roses
A sentimental production that has a wholesome and loving message, "Bed of Roses" hits all of the right tropes of a love song while providing a serenading production that can be emotionally overwhelming. Bon Jovi's voice is not only unmistakable but riddles with range and dynamic prowess.
With many guitar melodies that'll make your spine tingle, the record offers many production qualities that make it timeless. It also brings a classic sound from the 80s that's still loved to this day.
2. I'll Be There for You
Released on the band's album New Jersey, it's one of many records that stood out and only garnered more attention for the group. Many consider "I'll Be There For You" to be one of the best Bon Jovi love songs from their discography.
In a similar fashion to much of their music, you'll find ethereal, organic melodies that bring the perfect amount of reverb to please the ear. The song's dynamics go through waves and crescendo in a way that'll sink you into the record.
3. Born To Be My Baby
I'd say this is one of the more energetic records on this list, and it also displays the range in the band's production and artistry. With big drums and gritty synth melodies, it's truly a bop from the 80s that was and is a live show stopper in the best ways.
"Born To Be My Baby" keeps a danceable tempo that's riddled with feel-good dynamics and a passionate message to match. When you get a break from the vocals, you're met with a strong electric guitar solo that only fuels the energy of the record to new heights.
4. Always
I'd say this is definitely one of the best Bon Jovi love songs on this list, and it brings a sensual tone that's more downtempo in comparison to many of their other records. An emotional piano melody carries the record, and the vocals hit all the right notes to get you in your feelings.
A melancholic plucked guitar melody loops in the background to drive the song's dynamic forward; it leads to an orchestral and cinematic hook that touches the hearts of many. Bon Jovi knows how to pull at the heartstrings, and "Always" is a great example of the range they're capable of.
5. In These Arms
Released with their album Keep the Faith, this is a stellar record that was released in the early 90s yet still delivers many elements from popular 80s music. Overall it's a feel-good record and has a decent amount of energy, and Bon Jovi's lyrics are incredibly loving and sentimental.
In a way, the vocals and instrumental contrast each other in emotion and dynamics, yet they seem to be perfectly paired at the same time. "In These Arms" can be enjoyed by anyone and offers a timeless production value that'll outlast a lot of modern music.
6. Never Say Goodbye
Taking the direction of a classic slow jam, every melody in this record brings plenty of passion, and I feel it's one of the best Bon Jovi love songs, without a doubt. Long, drawn-out guitar melodies ripple from ear to ear, and the tempo delivers a slow rocking tempo that's calming and simultaneously powerful.
The vocals rise to deliver the energy the hook requires, and the record brings plenty of downtime to let your emotions and ears rest in-between crescendos. It has a production value you don't hear in many love songs anymore, and each instrument couldn't sound any more organic.
7. Livin' On A Prayer
I can confidently say this song is hailed as one of the most memorable and famous songs from Bon Jovi, "Livin' On A Prayer" not only has iconic vocal progressions, but millions of music lovers are enthralled with the instrumental alone. A king of hooks in the rock and pop genres, Bon Jovi definitely didn't hold back the talent on this record.
Released in 1986, the record has been an inspiration for other musicians and continues to be immortalized through endless forms of media. Truly an iconic record from the 80s, it delivers some of the best qualities of that era in popular music.
8. Wanted Dead Or Alive
With a grittier tone, this record caught the attention of many upon release as it delivers mysterious melodies and amazing technical skill as the production evolves from beginning to end. "Wanted Dead Or Alive" has a message that can be interpreted in many different ways, which makes it quite relatable to a broad range of listeners.
As with much of their music, you'll find rippling and panning electric guitar melodies that pique your ear's interest and keep you lost in the sonics. It encapsulates and delivers an old western sound in conjunction with a perfect blend of modern rock elements of the time.
9. Thank You For Loving Me
I'd say this would be the record that's excellent for a slow dance with a special someone, as it holds the perfect slow rocking tempo that brings a tone of love and affection. The vocals couldn't sound any more passionate, and it's a love song that sits up there with some of the greatest across multiple generations.
Bon Jovi has a seemingly endless number of hits, but "Thank You For Loving Me" is easily one of the classics that shouldn't be forgotten. Fans still talk about this record to this day, which speaks volumes of its impact on listeners since its release.
10. I'd Die For You
From the jump, you're greeted with strong synth chords that's followed by a lead guitar, preparing you for the next dynamic layer. It holds a consistent tempo and energy that's unwavering, and even when you think it can't bring any more power, the hook will hijack your feelings and take control.
"I'd Die For You" is a love song with an unfiltered message that many people can share, making it highly relatable. These same qualities are what make a record like this so timeless, and Bon Jovi simply doesn't know how to produce anything that doesn't impact their listeners.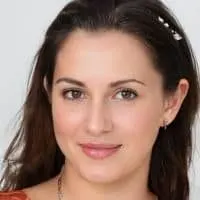 Alexandra loves playing the piano and guitar. She has always been a music lover, but it wasn't until she was in high school that she realized how much she loved to play. It allowed her to express herself without having to be verbally expressive, which is something she found very empowering.