We have the great pleasure of presenting our Boss RC-3 Loop Station Pedal review. The second iteration of looper pedals brought out by Boss. In this review we will be checking out everything you need to know about the pedal – including its features, sound, performance, durability, and also provide you with our overall opinion of the Boss RC-3.
Features:
Three hours stereo recording time
Storage for up to 99 loops
​In-built drum rhythm patterns
​USB 2.0 compatibility
​Powered by 9V battery or AC power supply
Compact design
BOSS five-year warranty
Check Price on Amazon
SPECIFICATIONS
Here are a list of specifications for the Boss RC-3 Loop Station:
Nominal Input Level

INPUT: -20 dBu

AUX IN: -10 dBu

Input Impedance

INPUT: 1 M ohm

AUX IN: 22 k ohms

Nominal Output Level

-20 dBu

Output Impedance

1 k ohm

Recommended Load Impedance

10 k ohms or larger

Recording/Playback

Maximum recording time: Approx. 3 hours Maximum number of stored phrases: 99 phrases Data format: WAV (44.1 kHz, 16-bit linear, stereo)

USB Interface

USB 2.0/1.1 mass storage device class

Power Supply

DC 9 V: Alkaline battery (9 V, 6LR61), AC Adaptor (PSA-series: sold separately)

*Rechargeable Ni-MH batteries cannot be used.

Current Draw

Maximum 70 mA (DC 9 V) Alkaline battery (9 V, 6LR61) : Approx. 3 hours

*These figures will vary depending on the actual conditions of use

Dimensions

73 (W) x 129 (D) x 59 (H) mm

2-7/8 (W) x 5-1/8 (D) x 2-3/8 (H) inches

Weight

450 g/1 lb (including battery)

Accessories

Owner's Manual, Leaflet ("USING THE UNIT SAFELY," "IMPORTANT NOTES," and "Information"), Alkaline battery (9 V, 6LR61): already installed in unit

*The battery that was supplied with the unit is for temporary use, intended primarily for testing the unit's operation. We suggest replacing this with an alkaline dry cell.

Options (sold separately)

AC Adaptor (PSA series)

Foot Switch: FS-5U, FS-6
The specifications of this product were extracted from the Boss RC-3 Owner's Manual packaged with the pedal.
CONTROLS
There are quite a few controls to get your head around with the Boss RC-3, but we will try and break down what each of them do. The pedal contains two knobs for OUTPUT LOOP, and OUTPUT RHYTHM. It also has buttons for MEMORY, WRITE, RHYTHM, and TAP TEMPO.
– OUTPUT LOOP
The OUTPUT LOOP knob controls the level of the loop phrase being played back.
– OUTPUT RHYTHM
The OUTPUT RHYTHM knob controls the level of the rhythm sound.
– REC/PLAY (DUB) INDICATOR
The REC/PLAY (DUB) INDICATOR lights up during recording, playback, and overdubbing.
– DISPLAY
The DISPLAY shows the current phase memory number, and also various other information.
– MEMORY ⇩ (DOWN) / ⇧ (UP)
The MEMORY buttons increase or decrease the number shown in the display.
– WRITE
The WRITE button saves the recorded phase to internal memory.
– RHYTHM ON/OFF
The RHYTHM button toggles the rhythm sound on or off.
– TAP TEMPO
The TAP TEMPO button sets the tempo.
– PEDAL SWITCH
The PEDAL SWITCH allows you to toggle between phrase recording, overdubbing, and playback. Pressing the PEDAL SWITCH down twice in succession will stop playback.
– THUMB SCREW
The THUMB SCREW opens up the pedal and grants access to the battery when it's loosened.
THE BOSS RC-3 LOOP STATION
The Boss RC-3 is fantastic for practicing by yourself and also song writing. It's easy enough to sit down with the pedal and get some loops flowing that you can play along with. The great thing is that the pedal is ready-to-use straight out of the box, so there will be no down time whatsoever.
JUST POWER ON AND PLAY!
Although the interface of the RC-3 might look complicated it really doesn't take long to figure everything out. In saying that, the RC-3 is definitely a step-up from the BOSS RC-1 in terms of functionality and difficulty. So there will obviously be some sort of learning curve needed to understand every intricacy of the pedal. And believe me there is a lot of things you can do with this beast.
One of the best things about the pedal is its compact size. It's going to take up minimal room on your pedal board, which is perfect if you've already got a cluster of effects. Despite its size, the Boss RC-3 is jam-packed full of features and functionality. The pedal offers 3 hours of stereo recording time, and storage for up to 99 loops.
The USB functionality allows you to take the phrases you've recorded on the RC-3 and transfer them to your computer. You can also load any .wav file onto your pedal so you can use them as a part of your loop. Pretty amazing stuff.
Another neat feature of the Boss RC-3 is the AUX IN port – which can be used to plug-in your iPod, mp3 player, or any other music device for use in your loop.
There's also an external footswitch option that breaks up some of the features of the pedal, so you can do them with only one-click instantly. The Boss FS-5U and the Boss FS-6 are both sold separately and can be found online or in selected music stores.
The unit can be powered using either a 9V battery or an AC adaptor, which is also sold separately. I would recommend using an AC adaptor as the pedal chews up battery life.
DURABILITY
Like all other Boss guitar effects pedals the Boss RC-3 is built to ridiculously high standards. You can just tell this thing is built to last for many years to come. Perfect for use at home, in the studio, or on the road.
SOUND
There's not really too much to say about the sound of the Boss RC-3. The quality of playback from the pedal is great. In fact, it sounds exactly like what was recorded. Precisely what you would want from a looper pedal.
One of the biggest complaints online was the unwanted noise associated with the pedal, so that is something to note.
FINAL VERDICT
The Boss RC-3 is relatively simple to learn, easy to use on-the-fly, and is not really difficult to use. The pedal is definitely a step up from the RC-1 in terms of features and functionality. If you are looking for a looper pedal that can do pretty much anything you could want, then look no further.
Hopefully our review was able to help you decide if ​the Boss RC-3 was the right pedal for you. Overall, the RC-3 is perfect for musicians of any skill level looking for a very functional looper pedal. Boss just keeps on delivering time and time again.
Agree or disagree with our review? Let us know what you think in the comments below!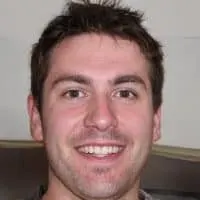 Alex is a man of many talents. He's been playing music since he was young, and has been the main content writer at Tone Start for the past few years. Alex loves to play around with different styles of music and enjoys listening to anything from country to classical.