Breaking Benjamin has become a staple in the alternative post-grunge community. Their dedicated message of perseverance through tragedy and pain has helped countless people explore their own lives in a different light, and their beautifully melodic instrumentals help push their messages forward.
Despite being rather quiet on the music front with their last release being 2020's Aurora, the outfit has a strong catalog behind them with love being one of their key themes.
So without further ado, here is my list of the 10 best Breaking Benjamin love songs!
1. Without You
Album: Dear Agony
Released: 2009
First off, we have one of Breaking Benjamin's best songs but also one of their most heartbreaking. "Without You" is a painfully loving track that explores the protagonist's undying love for someone who is either battling depression or addiction, and the futility that comes with the latter.
Despite its sad overtones, I think the melodic guitar riffs and meaningful lyrics are full of love and care for someone special.
2. Forever
Album: Saturate
Released: 2002
I'll bring the mood up just a little for our second entry. "Forever" is a touching vocal-heavy track that borders on dream pop. In it, Benjamin Burnley sings of an undying love that brings peace and solace to his life.
Despite his declarations of love, it appears the woman in this song is dying. In a truly devoted manner, Benjamin sings that his love is so strong that he would die with her so they remain together. A little extra if you ask me, but the subtle string section during this part of the song is touching.
3. Diary Of Jane
Album: Phobia
Released: 2006
"Diary Of Jane" is perhaps Breaking Benjamin's most recognizable song, and it's no wonder why. It encapsulated everything incredible about 2000s alternative rock at the time, with big, emotional choruses and melancholic introspection aplenty.
Fitting with the times, this isn't exactly a happy love song. Benjamin Burnley sings of unrequited love in a way that makes all of us who have experienced it feel normal.
4. Give Me A Sign
Album: Dear Agony
Released: 2009
2009's Dear Agony saw a stark jump in the band's musical quality and complexity. "Give Me A Sign" was a touching sign of this as they began to show their vulnerabilities further and broadened their musical horizons.
This song has multiple meanings ranging from battles with religious ideals to struggling with childhood issues. However, I understand it as a song about breaking up with someone you thought would be your soulmate forever. A painful situation many of us know too well, but one which is eased by songs like this.
5. Close To Heaven
Album: Dark Before Dawn
Released: 2015
"Close To Heaven" off Breaking Benjamin's 2015 record Dark Before Dawn showed the band entering a more mainstream rock sound compared to their previous releases. Their musicianship was still strong, but in many ways, this felt like a new phase for the band.
Similarly to "Forever", this song sings of an undying love where the protagonist refuses to accept his loved one moving on; it is unclear whether this means into another relationship, or moving on from this world.
6. Better Days
Album: Shallow Bay: The Best Of Breaking Benjamin
Released: 2011
"Better Days" stands out amongst the rest of this list as it seems to be more related to self-love than romantic love. In it, the protagonist is reflecting on life and previous troubles and acknowledges that more dark times will come. But he has loved ones and friends upon which he can rely.
This track was initially unreleased until the band decided to create a 'best of' record in 2011, which saw several original songs being released.
7. You Fight Me
Album: Phobia
Released: 2006
When you listen to Breaking Benjamin's 2006 record Phobia, it becomes quite apparent that the band – mainly Benjamin himself – was struggling with some fairly serious issues at the time. This feels like it reached its head in "You Fight Me", which depicts a potentially abusive relationship towards Benjamin that became increasingly problematic.
Despite this horrible conflict continuing, Benjamin sings that he still loves her and hopes that she will change her ways so they can be happy together again.
8. Ashes Of Eden
Album: Dark Before Dawn
Released: 2015
Throughout Breaking Benjamin's discography, there is a distinct and persistent reference to Christianity and a struggling ideal of God within their lyrics. Within these songs are also second interpretations that relate to relationships and love.
"Ashes Of Eden" is one of these songs. It can be understood as both a battle between a man and God, and also a song about not wanting someone to leave their life forever. The instrumentals of this track seem to sway me more towards the latter idea for "Ashes Of Eden".
9. Tourniquet
Album: Ember
Released: 2018
Not all relationships are built to last, and "Tourniquet" sums that up in a particularly powerful way. In it, the protagonist seems to be struggling with a toxic or even abusive relationship, and the repetitive cycle of emotional pain is simply too much to bear.
This song, despite being one of their most recent tracks, reminded me of their debut material. Its pain and true emotion that runs through it suggests it comes from an equally true place.
10. Anthem Of The Angels
Album: Dear Agony
Released: 2009
I'm ending the list on a rather sad note here, but I think it would be a sin to miss out on mentioning "Anthem Of Angels". Its tear-jerking string sections and powerfully melodic riffs make it an emotional powerhouse that became one of Breaking Benjamin's most influential offerings.
The song is a touching and powerful number about losing a loved one, and the emotions that roll in through the grieving process.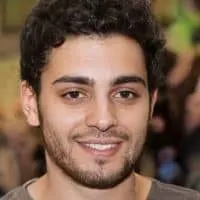 Justin is an audio engineer with years of experience in the field. He has been creating and playing music his entire life, but he really found his passion for engineering when he was introduced to Logic Pro at age 10. Justin has spent countless hours perfecting his craft and now works as a freelance engineer out of Boston, MA.