Share on facebook
Share
Share on twitter
Tweet
Share on pinterest
Pin
Known for his electric style and stage presence, Bruno Mars's vocal range and adaptability have impressed us all throughout his career. Moreover, he has a long list of radio hits with some of the catchiest melodies and hooks within the last decade.
A multi-talented artist and musician, Bruno seems to be able to make a catchy tune out of any genre.
He provides plenty of R&B, funk, and pop styles in his music; nevertheless, this article will break into the ten best Bruno Mars love songs to date.
Here are my top picks!
1. Just The Way You Are
Bruno Mars has been around long enough that this song could be considered one of his classics. His smooth vocals envelop the instrumental with a gliding drum kit and bring an uplifting tone.
Although the lyrics can be interpreted as a love song, they're also a positive message towards self-love and acceptance of one's own qualities. Aside from this, the production of the song has timeless elements and really shows the production style of the early 2000s.
2. Count On Me
A light-hearted instrumental carries through "Count On Me" and primarily focuses on Bruno's vocals. It's an excellent song for introspection, and it also has many relatable qualities in its message.
The instrumental brings an uplifting tone, even if his vocals contrarily impact the song through varying sonics and dynamics. With plenty of sentimental quality, it's an excellent light-hearted love song that's filled with honesty that many people relate to, whether young or old.
3. Marry You
Undoubtedly included in many proposals and weddings, "Marry You" is one of the best pop love songs from Bruno Mars in the 2010s. Danceable and easy to sing along to, the song became a quick favorite off his album Doo-Wops & Hooligans, which is stacked with supporting hits.
Although Bruno tends to blend styles with his songs, "Marry You" stick to an uplifting tone throughout the whole instrumental as Bruno's vocals echo throughout. With tons of open space to enjoy the sonics of the record, the dynamics of the entire track will warm your senses.
4. It Will Rain
Created for one of the Twilight film's soundtracks, "It Will Rain" takes a more emotional route than some of his bouncier music you might hear on the radio. A slow burn, the song is entirely heartfelt and touches on the pain associated with a love lost.
The song has many breaks that bless you with angelic harmonics for your ears to bask in and various rises in dynamics that will resonate with anyone. Not a single element of the song feels rushed, and each transition hits just right; Bruno Mars brings plenty of power with his voice on this one.
5. Gorilla
With a bit of a sultry feel to it, Bruno Mars created "Gorilla" for the lovers of the world and brings a blend of slow R&B and contrasting energy. Moreover, the song is great for dancing or one on one time with your significant other.
The main verses of the song bring a slow R&B instrumental, while the hook amps up the energy and shows a blend of pop into the mix. Bruno Mars truly shows his vocal range in this song to demonstrate his artistic passion, as his music is known to do.
6. When I Was Your Man
Released with his 2012 album Unorthodox Jukebox, this song brings an excellent piano chord progression that compliments the storytelling of Bruno's lyrics. I feel the song shows how self-reflection after a breakup can add fuel to the fire by making you feel guilty about your choices in the relationship.
With no drum kit or other instrumental elements, the piano carries the piano, but the entirety of the track truly focuses on the message than catchy melodic qualities. Apart from the songs touching nature, "When I Was Your Man" seems to be a fan favorite ever since its release.
7. Rest of My Life
One of Bruno's more recent records, he takes another opportunity to write a strong message with a gorgeous supporting piano melody. He wraps listeners in his vocals with layered harmonies and powerful chord progressions.
The song is an excellent love song to share with your spouse and has been a beloved wedding song for many. Although Bruno doesn't shy away from radio bops, his slower songs hit just as hard.
8. Versace On The Floor
Clearly an R&B jam, Bruno brings a blend of past R&B styles in a modern era. The tune can resonate with multiple generations through nostalgia, and its the capability to stay cordial, regardless of the song's sensual topic.
Many fans were receptive to how the song takes a more subtle and respectful direction. Moreover, the production value has a happy tone to it that is riddled with catchy melody breakdowns.
9. If I Knew
With sharp yet calming guitar plucks and a smooth drum kit, Bruno's "If I Knew" is an excellent make-up song and is begging to be used for the next slow dance. Of course, Bruno brings tons of emotion through his vocals, and the entire instrumental follows his lead.
Starting off slow, the song gradually picks up throughout, leading up to a strong hook that brings the whole song together. The dynamics of the song will quickly send a tingling feeling down your spine as it hits all the right notes.
10. Today My Life Begins
Released over ten years ago, this song is a good look into Bruno Mars style at the time. For years, he's been known to work with genres from different eras, and although this song was released in 2010, its production value screams the early 2000s.
From the way the backup vocals are layered to the snare choice in the drum kit, it feels like the song hit the radio in 2004. Of course, this isn't a bad thing by any means, as Bruno is able to relate to many generations of listeners by doing so.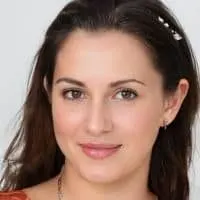 Alexandra loves playing the piano and guitar. She has always been a music lover, but it wasn't until she was in high school that she realized how much she loved to play. It allowed her to express herself without having to be verbally expressive, which is something she found very empowering.