Share on facebook
Share
Share on twitter
Tweet
Share on pinterest
Pin
If you're in the mood for a bit of a musical throwback, then you've come to the right place. Carrie Underwood is widely regarded as one of the best musicians of her time, and her incredible commercial success is undeniable proof of this.
She's known for her incredible lyricism and clever musical devices, as well as her proficiency at writing about love.
So, in this post, I'm going to showcase some of the best Carrie Underwood love songs so that you might have some new music to add to your playlist!
1. Love Wins
"Love Wins" was released fairly recently and has already become one of the most popular songs on Carrie's entire discography. It boasts that classic country-folk sound that the singer is known for, coupled with her incredible vocals.
The title really says it all for this track. It's a song about the way that love triumphs overall and how love can make you feel like you're completely invincible – one of my favorite Carrie Underwood love songs for sure!
2. Look At Me
This is definitely more of a throwback song, released in the early 2010s. It sounds like that decade – it's a classic country ballad, strongly featuring the acoustic guitar and piano that perfectly underscore Carrie's excellent vocals.
There's even a violin that features throughout the verses and chorus to give the song an emotional edge that you may not have been expecting. If you want to be in your feelings for a bit, then definitely give "Look At Me" a listen.
3. Mama's Song
Taking us all the way back to the late 2000s is "Mama's Song", which is a song for all of the mothers and daughters of the world. It's one of the most beautiful tracks that Underwood has ever released and puts a whole new spin on what we think a 'love song' is.
As you could probably have guessed from the title, it's a song dedicated to Carrie's mother and every mother on the planet. If you want to give your mom a truly special gift, dedicate this song to her!
4. Heartbeat
"Heartbeat" is another incredibly emotional track from the American Idol star, but at this point, emotions are par for the course when listening to anything that Carrie Underwood has released. This song is a powerful ballad of love that I definitely recommend you check out.
It features simple instrumentation and a highly satisfying chord progression that will have this song stuck in your head for days to come.
It's a beautiful song that would make for the perfect slow dance with your lover – definitely worth listening to if you've never heard it before!
5. What I Never Knew I Always Wanted
"What I Never Knew I Always Wanted" is a more pop-like track than what you might be used to from Carrie Underwood, but that doesn't make it any less of a Carrie song. It's highly emotional, wonderfully written, and totally addictive.
Again, Underwood takes a unique approach to what love is, and rather than lamenting about her broken heart, she sings about all the things she never knew she would appreciate in life. There's something in this track for everyone to relate to.
6. Like I'll Never Love You Again
This is probably the most famous song that the artist has ever released, and even if you don't recognize it by its title, I'm sure you've heard "Like I'll Never Love You Again" on the radio before. It took America by storm when it was first released, and for good reason.
It's extremely catchy, with a simple melody that's easy to belt out in your room when you're home alone. If you're looking for a song to add to your emotional playlist, this is definitely an excellent candidate.
7. Inside Your Heaven
"Inside Your Heaven" really says it all just from the title. This is a song about feeling so connected to someone that you want to be with them always, which is something that I'm sure we've all felt at some point.
It has a pretty chord progression that is super satisfying to the ears, while the instrumentation couples perfectly with Carrie's vocals. This is a powerful song that is definitely worth listening to if you've never heard it before.
8. If I Didn't Love You
This is a very recent release from Carrie Underwood but still maintains that classic country sound that she's known for. "If I Didn't Love You" is a collaboration between her and Jason Aldean, and it's a match made in heaven.
Their voices compliment each other perfectly, with the rich low tones of Jason's vocals serving as the perfect blanket for Carrie's whispy voice to sing on top of. It's got to be one of my favorite Carrie Underwood love songs of all time.
9. End Up With You
If you're in the mood for something a little more upbeat and pop-country, I've got the perfect song. "End Up With You" might seem like a sad song at first, but it actually holds a powerful, beautiful message that we can all relate to.
It's a track about being willing to go to the ends of the earth for the one you love and about how doing absolutely anything is better with them. Definitely worth adding to your playlist if you haven't before.
10. Just a Dream
And finally, I thought we'd end off with the ultimate Carrie Underwood throwback – "Just a Dream", which was released more than 10 years ago. It's also, by far, the singer's most famous track ever.
It's got that classic country ballad sound that we all know and love Underwood for, as well as her iconic, rich vocals that really tug at the heartstrings.
The music video is incredible as well, serving to tell the story of the song in a way that is incredibly visually appealing.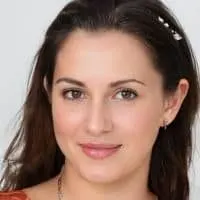 Alexandra loves playing the piano and guitar. She has always been a music lover, but it wasn't until she was in high school that she realized how much she loved to play. It allowed her to express herself without having to be verbally expressive, which is something she found very empowering.