Chris Cornell possesses one of the most recognizable voices in rock. He was best known for his songwriting and guitar work in the iconic rock outfits Audioslave and Soundgarden but also delved into solo work for some of his career. His life was sadly cut short as he committed suicide in 2017, but his legacy lives on with him being pinned as one of the most influential vocalists in the genre.
Audioslave, Soundgarden, and ultimately Cornell's songs varied in themes, but one which permeated through all his projects was love. Here are 10 of his best love songs!
1. Finally Forever
Album: Carry On
Released: 2007
Kicking off our list is a country-style ballad that might be quite a shock to those who hadn't heard Chris Cornell's solo material. The grungy, down-tuned guitars are replaced with loving acoustic and electric guitar passages that pour emotion with every stroke.
"Finally Forever" is a song about finding the person you're meant to spend the rest of your life with. Perfectly adorable and full of love, it's a strong contender for this list.
2. Arms Around Your Love
Album: Carry On
Released: 2007
While "Finally Forever" is about nothing but love, "Arms Around Your Love" takes a slightly more depressing turn. It's all about a man who messed up a relationship with a girl and regrets it every day as he sees her with someone else.
If you've been in this situation, it's very painful, and Cornell explores how it feels with powerful effect. I think the solemn guitar twang that follows the chorus only adds to the emotional punch of this track.
3. Let Your Eyes Wander
Album: Higher Truth
Released: 2015
In "Let Your Eyes Wander", we see Chris Cornell pouring his heart out with just an acoustic guitar supporting him. Outside of his grunge tendencies, songs like this demonstrate his musical prowess tenfold and show us just what an amazing voice he had.
I think this song is about loving someone so much that you let them go, and if your love is true, they'll come back to you so you can be together.
4. Sunshower
Album: Great Expectations: The Album
Released: 1998
Most of Cornell's songs that made this list are from the mid-2000s onwards, but "Sunshower" stands strong amongst his oldest – and greatest – hits. While his other songs seem more like solo material, "Sunshower" has a delicate Soundgarden twang to it that makes it mildly grungy.
This is a loving, caring track about supporting someone you love through a tough time.
5. Patience
Album: No One Sings Like You Anymore, Vol. 1
Released: 2020
Covers can either be beautiful or disastrous, but thankfully Chris Cornell's cover of Guns N' Roses' "Patience" is anything but the latter. The song sings of a man missing his ex-girlfriend and suggests their issues could be worked out in the future.
I honestly think that Chirs Cornell's version of this classic Guns N' Roses track is better than the original. Its additional atmosphere and Cornell's raw emotion strike much harder than Axl and co's effort.
6. Before We Disappear
Album: Higher Truth
Released: 2015
Here we have a different kind of love song from the late great Soundgarden musician. "Before We Disappear" focuses on interpersonal love and comes with a strong message to love those around us before it's too late.
I think the country-influenced guitarwork makes a great pairing with the soulful lyrics and vocalizations of Cornell to create a beautiful track through and through.
7. Thank You
Album: Carry On
Released: 2007
Adding to the Chris Cornell cover collection we have growing in this list is his touching rendition of Led Zeppelin's "Thank You". It's a simple track emphasizing the importance of appreciation and the important things in life like love and kindness.
Cornell had a true talent for taking covers and adding elements to make them his own with apparent ease. This song always brings a smile to my face when I hear its live version.
8. Nearly Forgot My Broken Heart
Album: Higher Truth
Released: 2015
"Nearly Forgot My Broken Heart" is one of my favorite songs by Chris Cornell throughout his entire career. His standout vocals and the slight Tom Waits swing of the string sections are infectious and make an unforgettable sway.
This catchy number is about falling for someone and realizing that you've been so distracted by love that you've forgotten all your problems and worries.
9. Someone To Die For
Album: Demo, Unreleased
Released: 2000
Don't let the bizarre organ-like instrumentals and curious Soundgarden sway fool you; this is a love song through and through. It's powerfully moving as Cornell sings of a love that has made him feel alive and make life – and death – worthwhile as long as he's in his love's company.
For talking about the power of love, I believe the first verse of this track sums it up perfectly.
10. Our Time In The Universe
Album: Higher Truth
Released: 2015
Chris Cornell's 2015 record Higher Truth has been featured a few times on this list, but I've saved the best for last. Its upbeat percussive introduction almost sounds like something out of a Chemical Brothers record at first, before Cornell's legendary vocals kick in and transform the track. That said, it's possibly the most Soundgarden-sounding track that Cornell released throughout his solo career.
This track sings of spending quality time with someone you've loved for a long time but have never been able to be with them. A magical moment not to be taken for granted indeed, and Cornell's beautiful and thought-provoking lyrics only add to the wonder of this "Our Time In The Universe".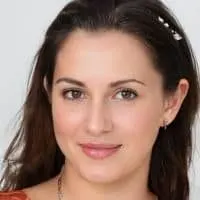 Alexandra loves playing the piano and guitar. She has always been a music lover, but it wasn't until she was in high school that she realized how much she loved to play. It allowed her to express herself without having to be verbally expressive, which is something she found very empowering.