Share on facebook
Share
Share on twitter
Tweet
Share on pinterest
Pin
Christmas is a holiday that induces feelings of joy and love in many people. The holiday is known for many different things that people share together, one of those being classic songs that get pulled out every Christmas season.
Not all Christmas songs are the same, some are more comical, and others are more sentimental, while all of them always come with a few production tropes that give off that Christmas spirit.
In this article, I'm going to cover the 10 best Christmas love songs that have become a staple during the holiday season!
1. All I Want for Christmas Is You by Mariah Carey
You can't talk about Christmas music without mentioning Mariah Carey, who has become a household name during the Christmas season. Not only does she know how to make a hit for the season, but her vocal range and prowess are perfect for the season's atmosphere.
The record can be heard anywhere and everywhere during the holiday seasons, and it has been immortalized through fans, media, and public events every year. It's one of those Christmas songs that never gets old and perfectly suits the holiday season.
2. Last Christmas by Wham!
A classic from the 80s, "Last Christmas" has one of the most memorable hooks for people to sing along to. Offering soft vocals and that signature 80s synth-driven sound, the instrumental boasts tambourines and bells to capture the Christmas spirit.
The drums keep a consistent rhythm, and the drum kit blends with the synths just right to nail the sound of that era. It also comes with enough danceable energy to get people moving, and the record will continue to be a favorite on many people's holiday playlists.
3. Merry Christmas Darling by The Carpenters
Released on their album Christmas Portrait, this record offers a classic sound that's reminiscent of a different era in music. The Carpenters brought plenty of great music to the world, but due to this record's holiday spirit, many listeners still enjoy the song on a yearly basis.
The song boasts cinematic and orchestral qualities, with accompaniments from solo brass instruments to give it a bit of flair. "Merry Christmas Darling" is a relaxing song that's perfect to set the mood for the holidays and will quickly fill a home with cheer.
4. I'll Be Home for Christmas by Michael Bublé
Michael's warm vocals offer the perfect amount of bass and vibrato tenderness that makes a Christmas record so inviting. "I'll Be Home for Christmas" offer light instrumental qualities, and the prominent driving dynamic is Michael's vocal range, and the melodies in between are there to complement his every phrase.
The drums and pace of the song give off a Jazz vibe blended with an orchestra, and the vocals flow effortlessly with a sense of relaxation. It's a song that can quickly make you forget about your troubles, and I'd say it's one of the best Christmas love songs on this list.
5. Mistletoe by Justin Bieber
Going more toward the pop genre, "Mistletoe" is a holiday hit from Justin Bieber that capitalized on many holiday tropes combined with soft vocal dynamics. Speaking about a love shared during the holidays, the song speaks about spending time with a loved one during the Christmas season.
This record was released in an earlier part of Justin's career back in 2011, and although he was already well known by that time, it was still a developmental time in his music career. Nevertheless, he made a lasting hit that's still being played every time Christmas comes around.
6. Winter Wonderland by Frank Sinatra
Many fans consider "Winter Wonderland" to be one of the best Christmas love songs to have during the season, and Frank Sinatra's classic-sounding voice gives feelings of nostalgia for a simpler time. Frank was no stranger to Christmas music, but there are some that really stuck with the holiday for years to come.
In his general style, the instrumental is very orchestral and does a fantastic job of encapsulating the vibe his vocals deliver. Its soothing dynamics can be enjoyed by any generation of listeners, and it won't be going away any time soon.
7. Christmas Eve by Celine Dion
"Christmas Eve" was released on her album These Are Special Times, and one could argue that the record is an inspiration point for Mariah Carey, as the song comes with similarities to her Christmas record listed above. Nevertheless, Celine didn't hold back on this record as she seems to give her voice free range from beginning to end.
The record is an excellent blend of Christmas cheer with an upbeat pop tempo that gives a good amount of energy. Her vocals are coated with soft reverb, and the song can be found on repeat in many homes during the holidays.
8. Christmas Is The Time To Say I Love You by Billy Squier
A total jam in comparison to the melancholic tones of other songs on this list, Billy Squier gave Christmas some rock influence with this record. Getting listeners in a groove isn't hard when this song comes on, as it has an excellent tempo, anthemic drums, and a catchy guitar melody.
In between Billy's powerful vocals, you'll also find a cheerful guitar solo and lively piano chords to complement the song's progression. It offers a different flair than the usual Christmas music, which is what makes it one of the best Christmas love songs, in my opinion.
9. This Christmas by Donny Hathaway
Offering plenty of soul, Donny Hathaway made a Christmas classic with "This Christmas," which features his rich and soothing voice alongside an instrumental that has tons of charisma. You'll find a handful of instrumental melodies throughout the record that let the soul genre shine through.
Not all Christmas music has to be somber and slow-paced, and this record is a great example of how various genres can offer their own take on the holiday spirit and still achieve the same cheerful outcome. It's a record that anyone can enjoy and share, putting the entire home in a good mood.
10. Let It Snow! Let It Snow! Let It Snow! by Frank Sinatra
Another Christmas classic from Frank Sinatra, you can hear this record in many forms of media during the holidays. His classic instrumental style shines through the melodies while he effortlessly walks along the lyrics to give a relaxed vibe to the whole track.
The song can be found in countless movies, commercials, ads, and more, and it has become a staple for many people. Enjoyed every year since its release, it offers a sound from an era in music that we simply don't get anymore.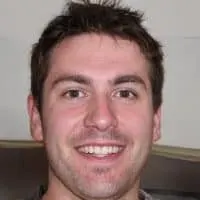 Alex is a man of many talents. He's been playing music since he was young, and has been the main content writer at Tone Start for the past few years. Alex loves to play around with different styles of music and enjoys listening to anything from country to classical.