The rapper may be known for his rather raunchy personality and unfiltered approach to his lyrics, but surprisingly, quite a few Eminem songs are pretty clean. You may not notice it considering his lyrical talent tends to take all of your attention.
His skill is unmatched in many ways, and there's a lot to appreciate about what his discography and storytelling have to offer.
In this article, I'm going to dive into the 10 best clean Eminem songs from his career!
1. Just Lose It
A record from an earlier part of his career, "Just Lose It" is iconic from a generational standpoint in rap music. You're immediately taken in by the groovy instrumental and catchy lyrics and cadence as he floats across the track.
There are many aspects of this record that are comical, to say the least, but that doesn't take away from the talent that he puts into it. In many cases, Eminem loved to use simple beats as he'd rather focus much more on the lyrical content.
2. We Made You
Starting off with a cinematic approach, this record has hard-hitting percussion and layered vocals that sound excellent. Once the verse starts, the tone gets a little grittier, and Eminem relentlessly delivers his lyrics and signature flow style.
The hook offers a nice switch between the verses, and this is another record that's quite memorable from the artist's career. A fan favorite for many people, "We Made You" is one of the best clean Eminem songs, in my opinion.
3. It's Ok
With a raw take on the classic hip-hop style, the instrumental is pretty much bare bones, but Eminem uses that space to fill it with his lyrical talent. It really makes listeners focus on every word, and the multi-layered storytelling and unique rhyme scheme are what make this song so memorable.
Another record from the earlier part of his career, it still stands strong even among the changing styles in rap and hip-hop over the years. It features light percussion but enough bounce to keep listeners interested and tuned into Eminem's vocals.
4. '97 Bonnie & Clyde
This record appeared on his album The Slim Shady LP, and it has a relatively dark tone to it, but it carries a very sentimental tone to the lyrics. Once again, the instrumental remains pretty simple, and there's an ominous tone to the main melodies that can't be ignored.
Overall, Eminem's lyrics hit home for many people, and it offers good insight into the realities of Eminem's thoughts and personal life. No matter how much he has evolved throughout his career, this is another record that's considered to be timeless by many fans.
5. Mockingbird
I'd argue that this is one of the best clean Eminem songs from his discography, and it carries a pretty somber tone all throughout. "Mockingbird" has excellent replay value as it never gets old, and the unfiltered message is captivating, to say the least.
It has a nostalgic sound to it at this point because many people attach specific memories to when the song was released. Although Eminem has a lot of music that carries a rather dark tone, this is one that has stuck with people ever since they first heard it.
6. Talkin' 2 Myself
This song was released at a fairly crucial time in Emine's life, as he had been going through many transitions as a person and an artist. Featuring large percussion and a main electric guitar melody, the song features a range of vocal talents in addition to his classic story-centric approach.
"Talkin' 2 Myself" offers bold instrumentation and a newfound quality in Eminem's music that many people were receptive to. The hook is one of the best parts of the song, and Eminem's voice is fairly reminiscent of his older music.
7. Not Afraid
Another record from his discography that left a massive impact on listeners, "Not Afraid" is full of vitality and has an audible strength coming from Eminem's voice. It's evident the message was the most important part of this record, which is why I feel it's one of the best clean Eminem songs on this list.
The song carries an excellent hook with high-quality production value, and each verse brings more strength than the one before it. No matter what changes with Eminem's music over the years, this is one that'll stand tall with his fan base.
8. The Way I Am
Carrying an undeniably dark tone, "The Way I Am" speaks on some pretty grave topics that many would consider to be sensitive in nature. This hasn't ever stopped Eminem, and most people appreciate the topics that the song covers as it tells a very real story.
The instrumental has a sense of anxiety and panic in it, even if it isn't very complex. With a repeating lead piano melody, it's the perfect note progression to induce a disconcerting feeling that matches Eminem's vocals.
9. Till I Collapse
Easily one of the hardest-hitting records on this list, it's a personal favorite of mine due to the instrumental, and his delivery across the record is immaculate. "Till I Collapse" sits at the number one spot for a lot of Eminem fans, and the production hits a sweet spot from beginning to end.
As usual, his lyrical content is strong and comes with a lot of energy. When the hook comes in, it hits the peak of what the song has to offer, and it's a song that has no trouble keeping listeners tuned in all the way through.
10. Beautiful Pain
With featuring vocals from Sia, "Beautiful Pain" has an excellent blend of qualities that both of the artists bring to the table. It has more of a laid-back tone, but that doesn't take away from the lyrical prowess that Eminem always exudes.
This record delivers a range of emotions from melancholy to hope, and it's a good example of the rapper's versatility. Above all, the hook will send chills down your spine, and a lot of the story is left up to Eminem's capabilities.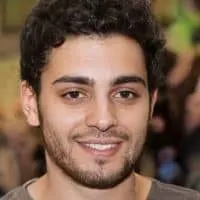 Justin is an audio engineer with years of experience in the field. He has been creating and playing music his entire life, but he really found his passion for engineering when he was introduced to Logic Pro at age 10. Justin has spent countless hours perfecting his craft and now works as a freelance engineer out of Boston, MA.