Share on facebook
Share
Share on twitter
Tweet
Share on pinterest
Pin
The country genre gets a bad rap, but there are some real diamonds here if you have the time (and the patience) to sift through the zircons. From Willie Nelson to Shania Twain, Keith Urban to Dolly Parton, there is an entire industry of country crooners worth listening to.
Of course, country music lends itself well to songs about love, perhaps like no other genre. And because the genre is so oversaturated, it gets tricky to find the best ones.
Here is my list of the best country songs for him of all time!
1. All This Time by Reba McEntire
There are fewer names more drenched in esteem when it comes to country music than Reba McEntire. Dubbed the Queen of Country, the Oklahoma-born singer-songwriter has dominated the charts since as early as the 70s with a slew of hit singles. For fans of the genre, McEntire can do no wrong.
We could easily have chosen any number of Reba McEntire songs to fill this list. For now, though, we will stick with "All This Time." Released in 1998, the song is an easy sell even to non-country fans, thanks to its simplicity and sincerity. The song is a testament to love through sickness and health.
2. I'll Still Be Loving You by Restless Heart
Restless Heart is one of country music's most enduring bands. Although their line-up has changed several times over the years, the quality of their music has remained consistent and has secured them a spot in the Oklahoma Music Hall of Fame.
Most of the band's appeal lies in their approachability. Though still a country band, many of their records could easily be categorized as pop as well. "I'll Still Be Loving You" is no different. Thanks to a catchy hook and a sweet tone, the song is still played on radio stations to this day, some thirty years after its release.
3. God Gave Me You by Blake Shelton
Blake Shelton is a relative newcomer to the country music scene (at least concerning the genre's long history). The Oklahoma-born singer-songwriter started in 2001, and his career has enjoyed a steady upward trajectory ever since. You may even recognize him from his role as a judge on The Voice.
"God Gave Me You" is not an original Blake Shelton track. Another artist initially wrote and recorded the song, but Shelton manages to put his unique spin on it with his undeniably rich voice.
4. I Cross My Heart by George Strait
No other man in country music history embodies the spirit of the cowboy more than George Strait. It is more than just his looks, however. Strait's music captures those open skies and the old West's vast horizons.
"I Cross My Heart" may not be his best track, but it is one of his sweetest. The song was featured in Pure Country, but it makes for easy listening even on its own.
5. You Make It Easy by Jason Aldean
Like Blake Shelton, Jason Aldean's career began relatively recently, in 2006, without stopping. Since his first studio album release, Aldean has recorded no less than nine others, all of which have enjoyed monumental commercial success.
Indeed, Aldean is a country hero for the modern age, as the genre falls further and further from the eye of the mainstream. "You Make It Easy" is a gentle and swaying track that could fittingly be dedicated to a lover you want to spend the rest of your life with.
6. Valentine by Martina McBride
Martina McBride is one of country's most recognizable women, primarily thanks to her impressive vocal range and pop sensibilities which have broadened her appeal. Coming from Nashville, the esteemed singer-songwriter almost had little choice in the matter of her career, and ever since 1991, she has enjoyed consistent critical and commercial success.
That being said, "Valentine" is a collaboration with fellow songwriter Jim Brickman. And truth be told, the track is better for it, as though it were always meant to feature two singers instead of one.
7. Could I Have This Dance by Anne McMurray
Who says that all country artists should live and die in the American west? Anne McMurray certainly has not. Born in Canada way back in 1945, McMurray has become one of the genre's most recognizable faces – and voices.
"Could I Have This Dance" was featured in the 1980 film Urban Cowboy, but while that film may fade into obscurity, the song will endure as one of the 80s' greatest pop-country hits. If you have not listened to it already, make it a priority.
8. Have I Told You Lately That I Love You by Hank Williams
The late, great Hank Williams was one of the genre's most significant figures. Despite his short life and even shorter career, Williams' influence was immense and continues to be an inspiration to artists even to this day. He and a few other artists are credited with making country music the phenomenon it became.
Although he had several classic original tracks of his own, it is Williams' cover of "Have I Told You Lately That I Love You" which we think deserves a spot on this, not least due to his excellent vocal performance, which can evoke emotion with even the simplest of lyrics.
9. Heartbeat by Carrie Underwood
Carrie Underwood is one of country music's most recognizable figures in the modern day. The Oklahoma-born singer-songwriter skyrocketed to fame when she won the fourth season of American Idol. Since then, her artistry has continued to grow, evolve, and mature.
"Heartbeat" was released as recently as 2015, and it is a rich and evocative country love song that puts Underwood's lyrical abilities on full display.
10. Bless The Broken Road by Rascal Flatts
Although they disbanded last year, Rascal Flatts was one of country music's most prominent bands. Despite the genre's somewhat limited demographic, the band enjoyed surprising success with young people throughout their careers.
"Bless The Broken Road" is a cover of a much older song and was released in 2004. Thanks to the group's immense talent and skill, it is by far the most successful version of this song.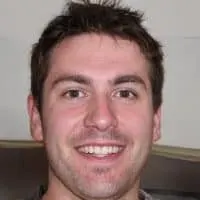 Alex is a man of many talents. He's been playing music since he was young, and has been the main content writer at Tone Start for the past few years. Alex loves to play around with different styles of music and enjoys listening to anything from country to classical.