Share on facebook
Share
Share on twitter
Tweet
Share on pinterest
Pin
I feel like country was invented to inspire patriotism and family values while reminding people of how great riding, hunting, and living free is. I was recently corrected by a friend who told me that it's also about good times with good beer in good company.
Even if you're a wine connoisseur or a hard-liquor person, I bet you'll get a craving for some lager after you've sampled my list.
So without further ado, here is my list of the best country songs about beer to have a drink to!
1. I Like Beer by Tom T. Hall
There are dozens of reasons why I'm opening up 10 Best Country Songs About Beer with Tom T. Hall's "I Like Beer," so let me summarize. First of all, I really like beer, and so does one of my favorite artists, so I feel a deeper bond from the get-go.
Secondly, I like people who are so enthusiastic about beer that they'll sing about it in public. I must admit, I usually don't have the same audience or the same vocal prowess as Tom. Thirdly, "I Like Beer" is an absolute classic that lights up my day whenever it comes across on the radio, and I wanted to share it with all beer lovers and enthusiasts.
2. Beer Money by Kip Moore
You'll hear "Beer Money" on a honeymoon, and you're 18 again, your sweetheart is holding your hand, and you're the luckiest person in the world. Kip made a simple love song, and it's something you'll need to keep in your back pocket when you're in need of a bit of pick-me-up on rainy days – right next to your "Beer Money."
3. Beer With Jesus by Thomas Rhett
Ever wondered if beer drinking and spirituality could go hand in hand? Thomas Rhett believes they do, and the way he sings "Beer With Jesus," I wholeheartedly believe him, no questions asked.
This is one of the most profound, most meaningful beer-inspired country tunes I've heard in my life, and I warmly recommend giving it a go if you haven't already.
4. Drinking Beer by Ray Scott
Ray Scott goes straight and sharp with "Drinking Beer." "Drinking beer down on the lake in a big ol' boat, kickin' up a wake" is one of my favorite pastime activities, minus the big ol' boat. Ray tells a story that "Drinking Beer" is more of a mindset than a habit.
The song sounds great, Ray sings like a boss, and if you're listening, you're probably drinking great beer yourself. This is a perfect song to unwind or warm up with while preparing some delicious barbecue.
5. Beer Never Broke My Heart by Luke Combs
When life gives you a hard break, it's hard to see the sunshine peeping through the angry clouds. Luke Combs begs to differ, as explained in "Beer Never Broke My Heart."
You're in for awesome guitar solos, deep lyrics, and arguably one of the best life hacks a musician can lend to a fellow musician – "the bars and this guitar, and longneck, ice-cold beer never broke my heart."
6. Beer Thirty by Brooks & Dunn
"I got a six-pack, got a single stem rose, my baby's dressed up, she's raring to go, "now that's how you open up a beer song. "Beer Thirty" explains that "life's too short, let's get to livin' it, "and the way Brooks and Dunn say it, all you can do is believe.
Perfect musicianship, impeccable vibes, and some of the slickest honkey-tonk lines make this song stand out on my top 10 Best Country Songs About Beer list.
7. Beer Run by Garth Brooks (Feat. George Jones)
Straight from Stone Cold Country comes "Beer Run," performed by the legendary Garth Brooks. The good ol' back and forth country-style singing accompanied by violins and Gibsons is a recipe for a guaranteed good time.
Whenever I'm listening to Beer Run, I pace myself to have at least half of my six-pack unopened by the time the gentlemen are singing the second verse. It's one hell of a challenge, but if you've "got a week-long thirst, "you'll want to savor your beer as much as you should enjoy this brilliantly composed track.
8. Somebody Buy This Cowgirl a Beer by Shelly West
If you've had this tune as an appetizer, you're bound to have a good time in any venue, regardless of the musical repertoire or the quality of the patrons. "Somebody Buy This Cowgirl a Beer" tells you exactly what needs to be done when you're a single cowboy on the prowl for some good time.
In all seriousness, Shelly West has been an icon of the country genre for decades, and with a smashing hit as big as "Somebody Buy This Cowgirl a Beer," she helped hundreds of couples get together over a cold pint.
9. Tear in My Beer by Hank Williams Jr
With a bit of a nostalgic vibe, Hank Williams Junior opens up "Tear in My Beer" while "crying for you, dear. " The tune brings you back on the memory lane, down to the bar where you've met your girl and asked for that first dance. Just the thought of it is enough to make me "keep drinking until I'm petrified."
It's a classic song from a classic artist, and there was not a chance in the world to have a complete list of the top 10 Best Country Songs About Beer without this one.
10. Beer for My Horses by Toby Keith (Feat. Willie Nelson)
"Beer For My Horses" is performed by two icons of the western Country scene, and although it's not a dedicated beer song, it surely is a massive tune.
Whiskey for my Men, Beer for my Horses has an organic flow, slick guitar riffs, and an outstanding balance between smooth bass and percussions. Whether you're a Pilsner or a Lager person, "Beer for My Horses" will make you run to the nearest store for a six-pack.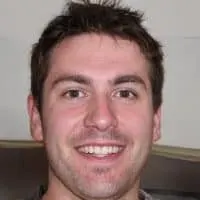 Alex is a man of many talents. He's been playing music since he was young, and has been the main content writer at Tone Start for the past few years. Alex loves to play around with different styles of music and enjoys listening to anything from country to classical.