Share on facebook
Share
Share on twitter
Tweet
Share on pinterest
Pin
Country songs are filled with emotion, and the genre has given us some of the most respected records in music history. The genre also has an excellent range and reflects on some of the good and bad times.
Aside from the undeniable quality in instrumentation and southern vocal range, country music continues to evolve and is loved by many.
The genre also has a knack to sing about their favorite hobbies and pastimes, so for this article, I'm going to list off the 10 best country songs about fishing.
Let's get to it!
1. Fishin' in the Dark by Nitty Gritty Dirt Band
With a melody that'll have your foot tapping from the start, "Fishin' in the Dark" is a hit that can't be ignored no matter the mood you're in. The record is full of feel-good qualities and is an excellent choice for a fishing trip on a beautiful day.
The overall instrumentation is a staple sound from the Nitty Gritty Dirt Band, and the vocals have a classic country sound to them. It's a record with big drums and a catchy chorus that never seems to get old, and you never want the song to come to an end.
2. I'm Gonna Miss Her (The Fishin' Song) by Brad Paisley
If you're a die-hard fan of fishing, then this record from Brad Paisley will resonate with you. There isn't much that'll come between a man and his love for fishing, and Brad bellows about it all on this fun country jam.
It keeps a bouncy tempo with plenty of twang, as to be expected, and it can be titled as one of the best country songs about fishing without a doubt. The lyrics are also easy to sing along to, and the riding guitar strums keep your ear tuned in from start to finish.
3. Shut Up and Fish by Maddie and Tae
Showing the influence women have on country music, Maddie and Tae are an infectious duo that knows how to blend classic country with modern pop styles. It's a record full of energy, contrasting imagery, and a little bit of satire.
The lyrics poke light-hearted fun at the differences between country and city folk. At the end of the day, it's an excellent party record, and the artists clearly had a lot of fun making it.
4. Just Fishin' by Trace Adkins
A whole record from Trace Adkins, "Just Fishin'," comes with a deeper message. The artist reflects on the moments he gets to spend with his daughter and how their time together fishing are some of the most cherished.
Behind his passionate vocals, the instrumental encapsulates the emotion perfectly and offers many surprising sonic variations. Aside from the song's production value, it's a great song for fathers and daughters to share together.
5. Bait a Hook by Justin Moore
Hard-hitting drums drive this song to be a record you can't escape during summer or any party in the south. Full of relatable stories for fishing enthusiasts and southern people alike, "Bait a Hook" is definitely in rotation on the fishing trip.
The guitar in this song resonates in all the right ways, and the record has many danceable qualities. Although the record is pretty repetitive, its catchy tempo will have moving before you know it.
6. Bad Day of Fishin' by Billy Currington
Anyone that's spent time fishing knows it comes with its fair share of disappointment as the fish aren't always biting. Billy Currington speaks on the bad days when it comes to fishing and how disheartening of an experience it can be.
The record offers a stellar guitar solo for a change of pace, and the song has a wholesome sound to it overall. Many country songs are great at painting a picture, and "Bad Day of Fishin'" nails it on the head with its blend of classic and modern country elements.
7. The Five Pound Bass by Robert Earl Keen
High energy with relentless instrumentation, "The Five Pound Bass" is an anthem for fishermen everywhere. A great party track and riddled with talent, there are multiple solos throughout the song that'll fill you with joy.
Hands down, I feel this is one of the best country songs about fishing by far due to its unique characteristics. Robert Earl Keen and his band went beyond the expectations of a country song and didn't hold back the talent at all.
8. Huntin', Fishin' and Lovin' Every Day by Luke Bryan
One of the slower jams on this list, Luke Bryan lets his deep vocals reverberate through the record. The lyrics speak on the values many people from the country share, and the song's vibe is great for a slow dance with a loved one.
The song builds a decent amount of energy, and there are a few excellent solos that'll soothe the ear. Luke Bryan is one of the newer country artists on this list, but he's zeroed in on his signature sound and style.
9. Fish Weren't Bitin' by Craig Morgan
From his EP This Ole Boy, Craig Morgan is a country favorite for many, and his music always sets the vibe right by putting you in a good mood. With a classic country tone, "Fish Weren't Bitin'" can be considered one of the best country songs about fishing.
The record doesn't miss a beat with the instrumentation, and the guitar is relentless all throughout. Whether you're a fan of country or not, the song's dynamics provide a sound that anyone can enjoy.
10. Fish by Craig Campbell
The lyrics speak on the best shared moments with a loved one while fishing and Craig Campbell puts in plenty of passion into his vocals. The instrumentation follows the go-to structure of many country songs, and the energy it gives never tires out.
With a blend of orchestral and acoustic instruments, there's plenty to love about this record. It also holds a solid tempo that's danceable and somewhat intimate at the same time.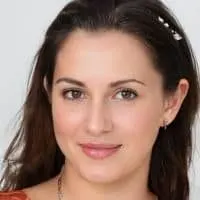 Alexandra loves playing the piano and guitar. She has always been a music lover, but it wasn't until she was in high school that she realized how much she loved to play. It allowed her to express herself without having to be verbally expressive, which is something she found very empowering.