Share on facebook
Share
Share on twitter
Tweet
Share on pinterest
Pin
There's nothing more romantic than a fantastic kiss, one that is sweet and sexy enough to fly you away on the wings of your fantasy. A good kiss can be enough to make you daydream about planning your entire future with someone.
Depending on the context, kissing can mean many things. Besides expressing your attraction to someone, a kiss can be used as a greeting or parting, a sign of respect, and many more cultural connotations.
So without further ado, here is my list of the best country songs about kissing!
1. Just a Kiss – Lady Antebellum
Ever kiss someone and it feels so wonderfully right like you've been waiting your entire life for it? Lady Antebellum thinks so too, capturing the magic of that special moment.
Listening to "Just A Kiss" is like enjoying a bowl of your favorite soup. Warm and comforting, there's coziness in its earnest lyrics––and how it captures the contentment of being with someone who loves you inside and all.
Coming off the smash success of their previous single "Need You Now", "Just A Kiss" has a similar seriousness in its music. Like Lady Antebellum's previous single, this power ballad rose to the top of the country music billboards, becoming the band's fifth number one hit.
2. One Beer – HARDY
It may sound dramatic, but it's no exaggeration to say that a single kiss has the power to alter a person's life in drastic ways. As HARDY proves in his moving track, things innocuous as "one beer" and "one kiss" open new rabbit holes up wide.
Compared to other artists on this list, Hardy is relatively up-and-coming on the music scene. His first EP was released in 2018, and "One Beer", his first single to top the country charts, was released in 2020.
What I appreciate about this piece is how detailed HARDY is with his storytelling. His description of what happened in the song's relationship and subsequent pregnancy places the listener in the middle of it.
3. Kiss My Country Ass – Blake Shelton
Admit it: you listened to this once, and now you're imagining yourself ripping through a country road feeling like you can conquer the world. No judgment here, because who could it help with the pride in Blake Shelton's delivery of this foot-tapper?
Talk about a country anthem.
"Kiss My Country" was a part of Shelton's first studio EP Hillbilly Bone. Of the six songs on the EP, this one was his personal favorite––and it's easy to see why!
Kissing doesn't have to just be for kissing on the lips. If someone has beef with you, then, well, just tell them what Shelton has told us.
4. This Kiss – Faith Hill
The passion of this 90s throwback like Faith Hill sings, is "unstoppable!" Like the surge of emotions that come after a spectacular kiss, this feel-good track leaves you smiling and starry-eyed.
"This Kiss" was a huge hit on the country charts in 1998 of course, but also found love on other North American and European charts.
Hill's jubilant ode to the sublime bliss of a perfect kiss is a total brainworm. Catchy and infectious, I know this song will be playing on repeat in my brain thanks to the upbeat melody!
5. You Kissed Me First – Carly Pearce
True chemistry between souls is utter electricity, enough for someone to be a private power plant. The spark comes to a head with that first kiss too, as sung about in Carly Pearce's ode to that lightning bolt.
Carly Pearce, the titular album that featured this track, was released on February 14th, 2020. Talk about a perfect song for reminiscing over chance meetings––oh, and Valentine's Day!
Maybe it's Pearce's vocal delivery or the music's percussion and guitar riffs, but "You Kissed Me First" has me nostalgic for country songs released in the early 2000s. Listening to it this piece is like listening to an homage to that era's music!
6. Kiss This – Aaron Tippin
Suffering from a bad breakup? Listen to Tippin's empowering anthem and you'll be taking the trash out to where it belongs!
Despite "Kiss This" being over 20 years old at this point (yikes!), it still sounds current and fresh. But that's precisely why this bop is a certified classic.
Revenge against cheating has never gone out of style, after all. Talk about a way to turn the other cheek!
7. Shut Up and Kiss Me – Mary Chapin Carpenter
Imagine nursing a bourbon old-fashioned at your favorite bar surrounded by the laughter and good cheer from the people around you, and that's just touching the happiness the track evokes.
This song has an attitude, and I'm totally here for it!
Carpenter's syrupy voice and delivery are utterly sublime, casting a spell on the listener. I know that I'll shut up and listen to this again!
8. You Shouldn't Kiss Me Like This – Toby Keith
Crooning chords and sweet sentimentality galore, this ballad by Toby Keith sounds like what a gentle first kiss from someone feels like.
"You Shouldn't Kiss Me Like This" was the fourth and final single of Keith's album How Do You Like Me Now?! While it reached number one on the country billboards, it isn't as widely recognized as various other pieces from him.
When the seeds of a new relationship are planted, it's hard to tell whether or not they will sprout into something more. A kiss can mean something different for everyone; a whirl of confusion, excitement, uncertainty, and more can grow from it.
9. Kiss A Girl – Keith Urban
Ever around someone who is genuinely a joy to be around, to the point where it's passed on you? Keith Urban's romantic fantasies bottled up into this sparkling song have that effect.
The upbeat tempo makes this a toe-tapper, and when paired with Urban's marvelous melody, you'll be up on your feet and dancing!
What I enjoy about this song is the honesty in it. Urban's not playing any games with his subject matter, and is upfront and relishing in his desires.
In an age where cynicism is all the rage, it makes for a refreshing listen! Simple kisses can still be a special thing.
10. It Goes Like This – Thomas Rhett
Apologies in advance if the romance of "It Goes Like This" ruins you for life. The stories Thomas Rhett weaves have that effect, and this is no exception.
Though, if you ask me, there's nothing wrong with high standards, and "It Goes Like This" sets the bar!
Good lyrics can only go so far for a son––solid chords and music are also necessary. Rhett sets an example for the importance of this; music and lyrics alike harmonize together, creating a powerful piece.
If they're from your babe, all kisses are good kisses in my book. Quick pecks on the lips, slow, steamy ones that linger like a rosy memory… there are so many, with endless emotions and sensations attached.
It's for this that we're able to savor and appreciate so many songs! But as Rhett sings about, there's something special indeed about the "all night long slow kisses."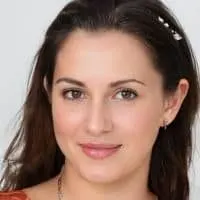 Alexandra loves playing the piano and guitar. She has always been a music lover, but it wasn't until she was in high school that she realized how much she loved to play. It allowed her to express herself without having to be verbally expressive, which is something she found very empowering.