Share on facebook
Share
Share on twitter
Tweet
Share on pinterest
Pin
There's a special feeling that comes about when listening to country songs, especially if they're about rain. It doesn't necessarily always mean that it's a sad time, as rain can also symbolize joy and happiness.
Regardless of the ideas that rain brings you, I've consolidated a list to help you out with whatever your mood is.
Without further ado, here is my list of the 10 best country songs about rain!
1. Raining On Sunday – Keith Urban
In a romantic setting, Keith Urban parallels solemnity with rain with the idea of cuddling with your partner. Having the background 'pitter patters' whilst a warm fireplace is alight creates a serene atmosphere for you to be united with your love.
We all know that life can get the better of us at times, but Keith Urban brings us back to reality as we question, 'Who said life was easy?'
2. Steady As The Rain – Dolly Parton
There are going to be times when you're not feeling so 'romantic' but rather – nostalgic.
Dolly Parton explores this exact emotion as she illustrates how "Tears … won't dry at all," especially when we go through life thinking that "I am not important in your life" anymore.
3. Let It Rain – David Nail
For those times when your emotions take control, and you want to feel every emotion of anger, sadness, and regret – David Nail dives into this as he proclaims, "Let it rain, let it pour."
A highly recommended track for when you want to experience the full depth of emotions.
4. When It Rains – Eli Young Band
When you're already feeling down, gloomy and sad, this tune is what you will need to let the tears flood down.
We know misery loves company, so there's no reason for you not to turn up the volume and play this track.
Let the Eli Young Band guide you to the depths of pain; you're definitely not the only one on this gloomy path.
5. Every Storm (Runs Out Of Rain) – Gary Allan
Death affects us in all different ways. Some go through anger and grief, while others isolate and experience the sadness by themselves.
Gary Allan's tragic loss of his wife back in 2004 inspired him to write this song about his lost love. He transforms the typical sadness of death to become a motivational move for listeners to start something new.
6. Bring On The Rain – Jo Dee Messina
Jo Dee Messina partners up with Tim McGraw to motivate and inspire us on this path of life.
Even though rain may bring sadness today – her ultimate message is that tomorrow is a new and better day.
It's good to remember that although "another day has almost come and gone… tomorrow's another day."
7. Georgia Rain – Trisha Yearwood
The melodic tunes amongst the harmonious voice of Trisha Yearwood are always motioned alongside a great message – in this case, having "Nothin' in our way,", especially after a sad rainy day.
This track is definitely not one to be missed, especially when you want to remember the first time you fell in love.
8. Blue Eyes Crying In The Rain – Willie Nelson
This track is definitely for those times when you need to say goodbye to a loved one. This can be something as simple as two different journeys or the end of physical life. The guitar chords in Willie Nelson's tune resemble the slight tunes of our heartstrings.
As his "Blue eyes cryin' in the rain," so were mine as the melody brought me back to my own pain – this was definitely a short, sweet and serene song to say goodbye.
9. When It Rains It Pours – Luke Combs
Luke Combs creates the perfect atmosphere using guitar chords, bass kicks, and the ol' country vocals within this track. He brings to light how a typical "Sunday morning" became a heartbreak that lasted over a week of pain.
He masterly illustrates how "When it rains, it pours" – and oh does it pour when your love leaves you.
10. I'm No Stranger To The Rain – Keith Whitley
At this point in time, it's safe to say that sadness is a part of us and which we definitely can't ignore or push aside. Keith Whitley effectively reminds all of us how it is to be human and how we need to not be a "stranger to the rain."
In this crazy world called life, we can't always expect happiness and sunshine to fill our lives, and so we need to make sure that when we "get that foggy feeling," we're okay to experience the emotions that come with it.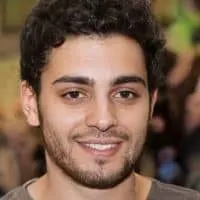 Justin is an audio engineer with years of experience in the field. He has been creating and playing music his entire life, but he really found his passion for engineering when he was introduced to Logic Pro at age 10. Justin has spent countless hours perfecting his craft and now works as a freelance engineer out of Boston, MA.