Country music is thought to have originated in the 1920s in the Southern United States. Since then, country music has been going strong and draws fans from all walks of life. It's not difficult to find a song that delves into the singer's life or has some type of connection to their personal life. Topics range from work to family.
The bond between sisters is a particularly strong one. Country music boasts many songs about sisters and here we've collected the top ten songs about sisters. Some are from some more recent artists while others come from those considered country superstars.
So without further ado, here is my list of the 10 best country songs about sisters!
1. My Sister – Reba McIntyre
Album: Room to Breathe
Released: 2003
The number one spot goes to the one and only Reba McIntyre, a staple of country music. "My Sister" off McIntyre's 2003 Room to Breathe album tackles the subject all siblings have faced at one time or another: growing up.
In the early chorus, McIntyre sings about how the sisters haven't seen each other in some time because of their busy lives. She then fondly remembers how they used to play when they were children.
2. Baby Sister – Dolly Parton
Album: Just Because I'm a Woman
Released: 1968
"Baby Sister" by Dolly Parton takes listers way back into the vault of country music classics. If anyone were to be considered a country's royalty, it would be Dolly Parton. This song from her Just Because I'm a Woman album, captures the frustration of watching one's sibling make mistake after mistake.
The difficulty of wanting to help, but being unable to do anything shines through every verse. In the end. Dolly sings "Cause I love you, baby sister, let's go home", proving familial love never wavers.
3. Come Some Rainy Day – Wynonna Judd
Album: The Other Side
Released: 1997
"Come Some Rainy Day" by Wynonna Judd touches on the strong, unbreakable bond between the big sister and little sister in just the first verse alone. The song features a somber tone that matches perfectly with Wynonna's beautiful voice.
It reached number 14 on the Billboard US Hot Country Songs chart. Quite impressive from a woman who comes from country royalty.
4. This One's For the Girls – Martina McBride
Album: Martina
Released: 2003
"This One's For the Girls" by Martina McBride is a lighthearted take on growing up and the unique challenges that come along with that. In the chorus, McBride sings about how you are beautiful just the way you are.
It's not explicitly targeted towards sisters, but rather women being there for each other. Still, sisters are classically known for being there for each other, so this makes for a great sisterly anthem.
5. Call Your Sister – Taylor Edwards
Album: Born in July
Released: 2021
"Call Your Sister" by Taylor Edwards is one of the more recent country songs on the list. The sentimental track doesn't shy away from the fact that distance and time might separate the sisters, but they are only a phone call away.
The song originally went viral after Edwards posted a video on TikTok. Goes to show you that in this day and age, social media is quite powerful.
6. Sister – Mickey Guyton
Album: Single
Released: 2019
"Sister" by Mickey Guyton is another example of one of the more modern country songs depicting sisterly love on our list. Released in 2018, this song highlights Guyton's beautiful vocals as she sings about how when the going gets tough, a sister always has her back.
It's a great anthem for sisters, regardless of blood relation. The ending lyrics "Sister, you're gonna hurt but you ain't gotta hurt alone" proves there is no love stronger than the one between sisters.
7. Sister (I'd Choose You For My Friend) – Valerie DeLaCruz)
Album: My Girlfriend's Quilt
Released: 1998
"Sister (I'd You For My Friend) by Valerie DeLaCruz tells of the tried and true love between blood sisters, soul sisters, and everything in between. DeLaCruz sings about how their sister is their best friend and even if they weren't sisters, the friendship would still stand.
This relaxing song is found on DeLaCruz's debut album, My Girlfriend's Quilt released back in 1998. It's quite a debut album for someone with such an impactful voice.
8. I'll Take Care of You – The Chicks
Album: Wide Open Spaces
Released: 1998
"I'll Take Care of Your" by The Chicks is a song that was originally recorded and released by Kenny Rogers back in 1982. The Chicks released their cover in 1998 and their version displays a love beyond romantic love.
While not explicitly about sisters, it's not hard to apply some of the lyrics to the unique love found between sisters. The song ends with "Darling, I'll take care of you," a perfect ending to a heartwarming song.
9. Little Sister – Jewel
Album: Pieces of You
Released: 1995
"Little Sister" by Jewel is one of the sadder songs on this list of the top ten country songs about sisters. Found on Jewel's debut album Pieces of You, those who have had sisters struggling with addiction or other hardships.
Tie the gut-wrenching lyrics together with Jewel's soulful and deep voice and you end up with a song with quite a heavy impact.
10. Good Friend And A Glass of Wine – LeAnn Rimes
Album: Family
Released: 2007
"Good Friend And A Glass of Wine" by LeAnn Rimes is a song that came out on LeAnn Rimes' 12th studio album titled Family. Sisters aren't just sisters for some people. They are friends as well as sisters.
During the verses, Rimes sings "Every girl needs a good friend and a glass of wine." When the going gets tough sometimes all a person needs is a sympathetic ear and shoulder to cry on. A bottle of wine also can help ease the tension.
It reached number 35 on the Billboard US Hot Country Songs chart.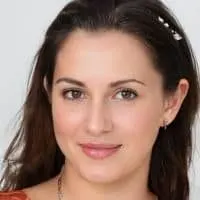 Alexandra loves playing the piano and guitar. She has always been a music lover, but it wasn't until she was in high school that she realized how much she loved to play. It allowed her to express herself without having to be verbally expressive, which is something she found very empowering.