Donner Black Acoustic Guitar for Beginner Adult Full Size Cutaway Acustica Guitarra Bundle Kit with Free Online Lesson Gig Bag Strap Tuner Capo Pickguard Pick, Right Hand 41", DAG-1CB/DAD-160CD
Most Complete Beginner Guitar Set: Donner acoustic guitar kit includes acoustic guitar, padded gig bag, strap, digital clip-on tuner, capo, pickguard, extra pack of string, 4 Picks, clean cloth and truss rod. Comes with all necessary accessories beginners need. Start playing right out of box. Good for beginners, professionals, adults etc
Well Made Craftsmanship: Spruce top, mahogany back and sides with X bracing. Exquisite black color spray painting. 20 Brass Frets with Fret position Marks at 3th, 5th, 7th, 9th, 12th, 15th and 17th frets on neck and top of fingerboard. A solid instrument to last for long time
Is there a full-size dreadnought acoustic guitar with a solid spruce top for less than $150? Surprisingly, there is the mega-affordable Donner DAD-160CD.
This post will highlight the Donner DAD-160CD's technical specs and pay special attention to its sound and build quality, playability, and user rating.
Overview
With a price tag of $146, the Donner DAD-160 CD is suspiciously affordable. So much so that one begins to wonder if it's not a scam.
But no, it appears that for this low price, you'll get not only the guitar itself but also a starter bundle with the following items:
A gig bag
A strap
A capo that increases the guitar's pitch
A spare pickguard and strings
Guitar picks
Donner's DT 04 LCD tuner
Cleaning cloth
On the whole, the Donner DAD-160 CD is an excellent first guitar choice and offers great value for your money. The capo and the gig bag already save you over 50 dollars, not to mention the included C-wrench.
Technical Specs
Top: solid spruce
Back: Laminated mahogany
Sides: Laminated mahogany
Fretboard: Purpleheart
Neck material: Mahogany
Cutaway: Yes
Number of strings: 6
String material: Phosphor Bronze
String gauge: 11-52
Bracing pattern: X-bracing
Rosette: Concentric rings
Accessories: C wrench
Body finish: Black matt
Body binding: White plastic
Nut material: Plastic
Saddle material: Plastic
Bridge material: Plastic
How It Sounds
My first reaction when I heard this guitar was a big "WOW!" The sound is loud and clear with a superb resonance and an excellent sustain.
The mid-range is very prominent, but the high end also makes itself heard. And while the DAD's sound may lack the richness and depth of its more expensive acoustic competitor's it is capable of bravely holding its ground during an onstage performance.
I could hear some annoying buzz here and there, but more careful tuning should remedy the situation. For a guitar in the $150 price range, the Donner DAD-160 CD sounds great!
Playability
The Donner DAD-160CD is a dreadnought you won't need to wrestle with. The cutaway is right where it should be to facilitate fast access to the upper frets, while the factory action setting is perfect for all playing styles. Use the included C wrench to adjust it according to your preferences.
Its string pattern is quite interesting: the medium-gauge bottom strings boost resonance and volume, while the light-gauge top strings are more responsive and provide extra comfort and playability.
From what I heard, the guitar's pretty responsive and lends itself particularly well to country and folk pieces.
Build Quality
First of all, I was really impressed with the quality of the gig bag that this acoustic guitar comes with. The handle looks solid, and the adjustable straps at the back allow you to carry it like a backpack.
By contrast, the gig bag of its predecessor, the Donner DAD-140C, is quite flimsy. In addition, the gig bag's front pocket opens fully, so all of your stuff will always be at hand.
I'd like to talk about the purpleheart tonewood that's been used to make the Donner DAD-160CD's fretboard. It's a tough and durable material.
When used to make a guitar's body, it provides a clear and vibrant sound, a bit warmer than that of hard maple. Within a $146 budget, Donner has only used it in the DAD-160CD's fingerboard.
The tuning machines on the headstock are made of some metal alloy of unimpressive quality but still do a good job.
I read somewhere that the DAD-160CD's nut is made of natural bone, but I'd say it's some polymer that looks like it. On the whole, the guitar's build quality is quite good for its affordable street price.
The guitar's solid top has smooth and rough parts, which is also valid for its back. Fortunately, the sides are pretty smooth.
What Others Are Saying
For its affordable price, the Donner DAD-160CD has earned a 77% approval rating on Amazon, which is quite impressive.
However, I'd like to bring in the limelight some of the more critical reviews to give you a realistic idea of the guitar's strong points and shortcomings.
Tuning issues
Most users have bought this instrument as a starter guitar and have wanted to learn to play as quickly as possible. However, tuning the Donner DAD-160CD is easier said than done.
The problem is that the tuner that comes with the guitar cannot register the G (3) or E (1) strings. What's more, the other strings cannot hold a tune for long.
Sharp Metal Frets
Another Amazon reviewer warns that the edges of the metal frets have not been filed down properly and may hurt your hand. If you encounter such a problem, you may have to buy a filing kit.
Muted sound
I said above that the sound's pretty loud for such a cheap guitar, but that should be taken with a pinch of salt. To the trained ear, the sound appears to be somewhat muted and rough.
The guitar itself doesn't allow much room for error before some annoying buzz appears. The low end is almost entirely missing, and the compensation you get from the middle range is modest.
Pros and Cons
PROS 👍
Mega affordable
Loud and clear sound
Superb gig bag
Solid spruce top
Comfortable neck
CONS 👎
The guitar's top and back have some rough sections
The frets are so sharp that they can cut your hand
The sound gets a bit muted over time
Tuning issues with two of the six strings
Conclusion
I feel there's some controversy about the Donner DAD-160CD's sound that I need to sort out. While writing this article, I listened to the guitar on YouTube, which isn't the same as live playing. The guy who has recorded the video might have used some sound enhancements.
So, I tend to agree with the music teacher who wrote on Amazon that the guitar sounds a bit muted and rough.
The build quality isn't impressive, but the Donner DAD-160CD does everything that's expected from a 150-dollar acoustic guitar. Yet, I think that there are much better alternatives within this price range such as, for example, the versatile Jasmine S35 Dreadnought.
> Click here to read more reviews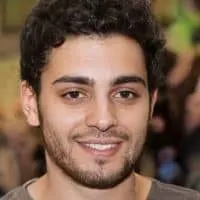 Justin is an audio engineer with years of experience in the field. He has been creating and playing music his entire life, but he really found his passion for engineering when he was introduced to Logic Pro at age 10. Justin has spent countless hours perfecting his craft and now works as a freelance engineer out of Boston, MA.