Donner is known for producing well-made clones of popular pedals. After some research I wasn't able to find out what pedal the Ultimate Comp was based on.
Regardless though, we will still be checking out what this compressor has to offer, so you can decide whether this pedal is suitable for your needs!

Compressi​on
Incredibly Compact & Portable
True Bypass
Simplistic Design
Let's go and check out the specs of the Donner Ultimate Comp:
| SPECIFICATION | DETAILS |
| --- | --- |
| Input | 1/4" Monaural Jack (Impedance: 470K Ohms) |
| Output | 1/4" Monaural Jack (Impedance: 1K Ohms) |
| Power Supply | DC 9V |
| Working Current | 12mA |
| Dimensions (D) x (W) x (H) | 95 x 45 x 48 mm |
| Weight | 273g (incl. box) |
As you can tell from the dimensions we just listed, this thing is insanely small. Since it's one of Donners Micro pedals you know you're going to get a pedal that is incredibly small. You will have no issues whatsoever finding room for this compressor on any pedalboard you might own.
The Ultimate Comp features three main controls located on the front pedal of the pedal. The three controls correspond to: LEVEL, TONE, and COMP (compression).
LEVEL: Adjusts the output volume
TONE: Adjusts the tone of the sound. This control allows you to bring in and out more or less high end, which is useful to have depending on the setup you are using.
COMP: Adjusts the intensity of the compression. Rotating the knob clockwise will provide a more prominent compression, while rotating the knob counter-clockwise will provide a less prominent compression.

Furthermore, the pedal also features a switch located between the LEVEL and TONE knobs used to toggle between two different modes: NORMAL, and TREBLE. Switching to the TREBLE mode will add a little more high-end to your sound.


When the pedal is turned ON a LED will light up to indicate that is what the current state is. It should be mentioned that the compressor features true bypass functionality. This means is that when the pedal is turned off your signal will not be altered with as it passes through the pedal. A majority of pedals these days feature this, but it's always a good idea to double check and make sure that they have this before you get surprised.
The Ultimate Comp also features an input, and an output jack located on either side of the pedal. These are just standard 1/4" mono audio jacks for you to use.
The last thing I want to mention is the overall durability of the Ultimate Comp. For a cheap pedal you would expect the quality to be pretty abysmal. What I will say though is that the pedal actually feels pretty sturdy. I don't think you will need to replace it anytime in the near future.
CONCLUSION
Overall, the Donner Ultimate Comp does what it's meant to do, and it does it decently well. Does it perform as well as a more expensive compression? Probably not, but if you're running on a tight budget then you have got nothing to lose going with the Ultimate Comp.
The Ultimate Comp is incredibly compact, affordable, and provides a pretty good compression. I would definitely recommend this pedal to beginner and intermediate compression users.


If you have any feedback for our review then please let us know! We would love to hear what you think about the Donner Ultimate Comp!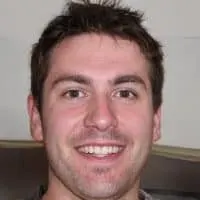 Alex is a man of many talents. He's been playing music since he was young, and has been the main content writer at Tone Start for the past few years. Alex loves to play around with different styles of music and enjoys listening to anything from country to classical.