This review will be covering the Donner Yellow Fall, a true bypass analog delay pedal designed and manufactured in China.
CONTROLS
The Yellow Fall features 3 knobs for: Echo, Feedback and Time. Along with an input jack situated on the right side of the pedal and output jack on the left side. It also features a red LED indicator, foot-switch, and a DC adapter jack located at the top of the unit.
Control Knobs
Echo – Adjusts the level of the delay (range: 0-10)
F.Back – Adjusts the feedback of the delay (range: 0-10)
F.back knob at minimum = delay note repeats only once

F.back knob at maximum = delay note repeats infinitely
Time – Controls the delay time (range: 25ms-600ms)
Rotating time knob left = faster delay speed
Rotating time knob right = slower delay speed
A simple manual is included with the Yellow Fall, which assists in understanding the basic functionality of the pedal. It doesn't take long at all to figure out all the features the unit has to offer. It's a relatively simple, and straight-forward pedal to learn.
THE PEDAL
The Yellow Fall achieves a delay that's warm, clear, and creamy – and features the brightness and clarity of a true analog delay pedal. Furthermore, it's a true bypass pedal to provide that sought-after transparent tone.
The pedal is basically small enough to fit inside your pocket. There should be no issues fitting it on any pedal board. For its size the unit is surprisingly weighty, which is due its solid construction. Overall, The pedal is high quality, durable, and built to last.
The quality of the knobs are impressive. Each knob feels very smooth and sturdy, not flimsy or loose at all. No issues to note in that area at all.
The delay feedback is somewhat limited. If you are looking for produce extremely fast or extremely long delay patterns, then that will not be possible. In saying that, the delay should cater for most basic uses. If you are looking for more versatility in your delay then you should possibly look towards another delay pedal. As expected with most products – you get what you pay for.
Various people online had issues with the foot-switch being very loud after being pressed down. I never had this problem with my unit, but that is something to consider. I know many people would not find this to be a major issue.
As with most other mini-pedals the Yellow Fall does not have a battery compartment. The only alternative is to power the unit with a 9V DC power adapter.
After the previous points discussed you just really can't go past the price of the unit. It's so inexpensive that almost anyone could afford it. In my opinion it is definitely worth the money for its quality and functionality.
FINAL VERDICT
If you're looking for an inexpensive option you really can't look past the Donner Yellow Fall. I wouldn't hesitate to recommend this pedal to anyone as it provides great value for money. You can't get a better analog delay pedal for the price.
In summary, the Donner Yellow fall is a basic and fully-functional analog delay pedal that is well-suited for a variety of different needs.
Agree or disagree with our review? Let us know what you think in the comments below!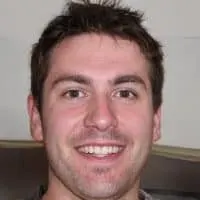 Alex is a man of many talents. He's been playing music since he was young, and has been the main content writer at Tone Start for the past few years. Alex loves to play around with different styles of music and enjoys listening to anything from country to classical.