Share on facebook
Share
Share on twitter
Tweet
Share on pinterest
Pin
Love him or hate him, Drake is one of the best-selling artists of our time. You will be surprised to know that many of his songs are considered love songs. We can see how this has you confused when you listen to the lyrics he uses and the content he sings about.
But underneath the hardcore rapper persona is a teddy bear who finds a unique way to express his love through music.
Here is my list of the best Drake love songs of all time!
1. Take Care (Feat. Rihanna)
This could easily be considered a dance track that will get you on the dance floor. But listening to the lyrics of the 2012 song, Drake and Rihanna bring you a love song with a difference with "Take Care".
Drake sings about never giving up and always being there for the girl he loves. Even if you have never enjoyed a Drake song before, you might just find yourself a Drake fan once you have given this song a good listen.
2. Best I Ever Had
It is unique how Drake can take a rap song and turn it into a modern love ballad. While Drake's songs are generally from the R&B and Rap genres, he does surprise us with a more upbeat singalong song from time to time.
"Best I Ever Had" is one of those songs that you want to dedicate to the love of your life, but mind the cuss words if you want to play this at your wedding. Perhaps you should leave it off the playlist until the oldies have gone home.
3. Hold On, We're Going Home (Feat. Majid Jordan)
This song is the kind of song you play in the bedroom, whispering the lyrics in your love's ear. Drake returns with another pop song that features the vocals of Canadian R&B duo, Majid Jordan with "Hold On, We're Going Home", which was released in 2013.
A completely different sound from Drake's previous album, this song is an excellent track for parties and dancing with the love of your life.
4. In My Feelings
"In My Feelings", released in 2018, was a massive hit with people dancing along and creating viral videos and memes. Possibly one of Drake's most famous songs, this is a song that is still played in clubs around the world today.
One only needs to log onto social media and search for the song to see the viral challenges that were spurred by the release of "In My Feelings" to see the success it garnered. Give the song a listen and see if you can dance like the viral videos that were popular a few years ago.
5. The Real Her
Drake tones it down with the slow tempo R&B song "The Real Her". Released in 2011, one of Drake's earlier works tells of his love for a dancer. Drake's "don't give a damn" attitude about what people think about his lover is a message for people everywhere to love regardless of the opinions of others.
This song will have you slow dancing with your love without a care in the world. This is what love should be. You and your partner, regardless of what others say.
6. We'll Be Fine
This 2011 hit from Drake is a rap song that speaks about his success and finding love amid his fame and celebrity status. While it might not sound like a love song, it truly is a love song with a difference.
Not a song to play with your parents around, "We'll Be Fine" has Drake using some rather expressive words to explain his feelings. But once you listen to it, you will see the vibe of the song is made better with his use of words.
7. Teenage Fever
Young love is always exciting, and finding this type of love when you are older is even rarer. Dreaming of the love he has, "Teenage Fever" is Drake's take on what love feels like when you are a youngster.
Describing it like a fever, he sings of love and all that goes with it. This song has a definite R&B feel with its deep bass and drum sound that perfectly matches Drake's unique voice. This one is often on repeat in my playlist, and I'm sure it will be on yours too.
8. Doing It Wrong
"Doing It Wrong" is a love song of lost love. Drake's take on regret when losing the one he loves because he is not being sincere will have you rethinking if you are being true to your love.
Released in 2011, this is another of Drake's early works with a slow R&B vibe. When you are feeling down, give this a listen, and let Drake's voice soothe you and make your troubles disappear.
9. The Motion (Feat. Sampha)
Drake's hit "The Motion" was released in 2013 and featured the talented British singer-songwriter Sampha. This song has a great rhythm, with repetitive lyrics that will have it stuck in your head for days.
Speaking of his love for a woman who is not showing him the love he wants, the song has a sad feel. Don't listen to this song if you feel you have been ghosted… it will reopen that wound!
10. Come Thru
Have you ever had a relationship that was so amazing that nothing can compare to it? That is precisely the type of love that Drake sings about in this 2013 hit. "Come Thru" speaks of wanting an old lover back in his life.
Using a few strange references to his past love, Drake takes us on a journey through his love, like with "Come Thru". This song is of the rap and R&B genre, features some crude language, and is not appropriate for all ages.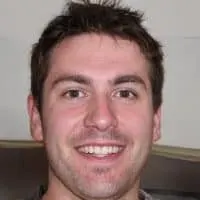 Alex is a man of many talents. He's been playing music since he was young, and has been the main content writer at Tone Start for the past few years. Alex loves to play around with different styles of music and enjoys listening to anything from country to classical.