Share on facebook
Share
Share on twitter
Tweet
Share on pinterest
Pin
Drop C# tuning is a great way to get a unique sound from a 6-string guitar. To achieve it, you need to take your guitar down half a step from drop D tuning. When done correctly, your tuning will be C#, G#, C#, F#, A#, and D#.
It's used a lot in metal music as it gives you a brutal deep tone and one that has plenty of texture. If you want to become a master of drop C# tuning then it's a great idea to learn some songs which use it.
Let's get to it, shall we?
Here are 20 of the best drop C# songs of all time!
List of the Best Drop C# Songs
1. Nirvana – Heart Shaped Box
I'm not sure there is a better song that uses drop C# tuning than this one. After the huge success of the album Nevermind, Nirvana needed to release a song that could match up to its genius.
That's where "Heart Shaped Box" came in. It was the lead single from the album "In Utero" and quickly became a fan favorite. Cobain's pained vocals, the pounding bass riff, and short-but-sweet solo help to make this an epic song.
2. System Of A Down – Lonely Day
Lonely Day is a dark and deep song from System Of A Down which uses drop C# tuning to brilliant effect. It makes you feel the emotion of the song and the pain within it.
From their fifth album "Hypnotize", the song has lead vocals from guitarist Daron Malakian which is a diversion from many of their songs. It helps to make it even more powerful than it otherwise would have been, along with that brilliant tuning.
3. System Of A Down – BYOB
B.Y.O.B is one of System Of A Down's biggest songs and it's easy to see why. Released as the lead single from their fourth album, it's Serj Tankian at his absolute best, aided by some screaming vocals from Daron.
The anti-war song was very powerful, with that power in no doubt aided by the deep drop C# tuning. It was released in 2005 but its subject matter still resonates as much today as it did back then.
4. Avenged Sevenfold – Almost Easy
Taken from their self-titled fourth album, "Almost Easy" is a stunning song that was written by the band's drummer James "The Rev" Sullivan, and his drumming on the song is absolutely epic.
The guitars are exceptional too and that drop C# tuning really stands out. It's no surprise with its thumping tempo that the song was included in movies, video games, and on Guitar Hero too. Instead of learning it on a console, you should learn this beast of a song in real life!
5. Linkin Park – What I've Done
"What I've Done" was the brilliant lead single from Linkin Park's third studio album, Midnight to Midnight, and has racked up nearly half a billion views on Spotify and its brilliant apocalypse-warning video has over half a billion.
They are incredible figures for a rock band and also show the power of drop C#. The band was never afraid of pushing the boundaries and it was the band's most successful song in terms of pure sales.
6. Boyce Avenue – Viva La Vida
Boyce Avenue is a band who have made their fame from making brilliant covers. They incredibly have over 15 million subscribers on YouTube with plenty of their songs getting well over 100 million views.
"Viva la Vida" is a cover of Coldplay's brilliant song and is one of the easiest songs to learn using a guitar tuned to drop C#. It's a great introduction to the world of C# and you can use your knowledge to tackle some more difficult songs.
7. Lifehouse – Hanging By A Moment
This is another great drop C# song and one that's quite easy to learn how to play. It was the first song that was released by Lifehouse and it made many people instantly fall in love with the band.
It was featured on their 2000 album No Name Face and has remained one of their most popular songs with its vulnerable lyrics and anthemic chorus. It was the first of many great singles from the band.
8. Paramore – Crushcrushcrush
This is another song that has featured heavily on several different music video games, which shows its immense popularity. It's a brilliant song that is known for some brilliant riffs along with a huge chorus with some snarling lyrics.
It has that Paramore quality of being irresistibly catchy and you'll probably end up singing along to it in your head. The energetic and insatiable song is definitely one of the best to ever use drop C#.
9. Skillet – Hero
"Hero" is the first song from Skillet's seventh studio album and quickly became one of their biggest hits. The album also received rave reviews with other epic songs such as "Monster" and "Awake and Alive"
But it's "Hero" that uses drop C# and to beautiful effect. The song gets you going and it's no surprise that it has been used as the promo tune for many sports and wrestling events. The vocals are electric and the chorus is epic.
10. Disturbed – Down With The Sickness
Disturbed brilliantly announced themselves to the world with their debut album The Sickness, which was released in 2000. The biggest song from that album was "Down With The Sickness" which sounded huge then and still does now.
The song is notable for singer David Draiman's animalistic staccato noise which vocally introduces the song in a very unique fashion. Add that to the drop C# tuning and the epic chorus and you get an incredible song.
11. Ozzy Osbourne – No More Tears
"No More Tears" starts off with one of the best riffs of all time before launching into its huge sound. It was released in 1991 from the album of the same name. At 7:23, it was is the longest song that he ever recorded for an album.
The rhythmic drive from the song is insanely good before it relents in the middle for some brilliant keyboard work and a great solo. Soon that driving riff is back. It's a huge song and one that is fantastically sung by Ozzy.
12. Aaron Lewis – Country Boy
Staind are one of the most prominent rock bands in the USA but their lead vocalist tried his hand at country music and was a great song from his solo album.
It shows how well dropped C# tuning can work on an acoustic-led record. Its driving sound matches the narrative lyrics which are an ode to his way of life and love of America. It was a brilliant diversion from his usual rock sound.
13. Collective Soul – Shine
"Shine" is the first-ever single that we heard from Collective Soul and it remains the biggest hit from the band. It was from their debut album Hints Allegations and Things Left Unsaid and won accolades as the best rock song of 1994.
It has a cool riff and a droning melody that perfectly uses drop C# tuning. It was written in their parents' living room in a moment of pure inspiration. It was one of the best songs from the '90s and still sounds great today.
14. Enter Shikari – Sorry You're Not A Winner
"Sorry You're Not A Winner" is how Enter Shikari introduced themselves to the world in 2006 as their first single. It was then included in their brilliant debut album Take to the Skies.
It's a brilliant song and remains their most popular to date. There's a lot more doing on than just drop C# tuning as it's a brilliantly written song with different pacing, excellent backing vocals, and brilliant musicianship.
15. Biffy Clyro – Bubbles
"Bubbles" is from the fifth album from the Scottish rock band and it's the album that shot them to stardom with other great songs such as "Mountains" and "Many of Horror". The album is a masterpiece with its anthemic and emotional sound.
The song has quite a unique guitar riff and, of course, unique tuning. It's an upbeat song melodically but the lyrics tell quite a different tale. It shows their brand of wit and humor, which is part of what makes the band so good.
16. Black Veil Brides – In The End
In the End is an epic song from Black Veil Brides' third studio album. Drop C# tuning helps to give it a deep and textured sound. This is aided by the deep driving riff and the brilliant solo. The harmonies also make to help the song an epic one.
It's a great song to learn of on guitar and the fact that it's their most popular song shows how great you can make this tuning work. The song ends with the like "I'm not afraid to die" and I think you shouldn't be afraid to try this on guitar.
17. Lamb of God – Grace
"Grace" starts with a laid-back guitar riff that almost has Spanish guitar influences. It isn't long until the song launches into that familiar Lamb of God sound with the thunderous drumming and incredible guitar work.
It shows the value of drop C# tuning when it comes to the world of metal. It's from the band's 5th studio album and could well have been one of their singles. They decided to keep it as an album track and it's a favorite of many.
18. Linkin Park – Numb
The fact that this song was only the third single released from Meteora shows just how good Linkin Park's second album was. It was also the last track on the album which must have been a mind-blowing moment for anyone who'd not heard it before.
It's a rock song but one that crossed over to the mainstream with the song getting more than one and a half billion views on YouTube. It's an insanely good song with one of the best middle 8's of all time and that unique drop C# sound.
19. Trivium – In Waves
"In Waves" was the first single from Trivium's fifth album of the same name. It represented a new sound for the band and the first that has drummer Nick Augusto. He certainly makes his presence known on the track with humongous drumming.
It's one of their best songs and characterized by the epic screaming vocals of Matt Heafy, those drums we mentioned, and great soloing from Corey Beaulieu. They used drop C# tuning and we think it makes the song sound massive.
20. Alice in Chains – I Stay Away
"I Stay Away" was notably a little softer than Alice in Chain's previous work but that tuning helped to give a darker edge. I particularly love the dark and dirty electric guitar tone throughout the verses.
There is plenty of experimental instrumentation here and it was a bold song from the band but one I loved. It's a brilliant mash of styles and showed that the band was still at the top of their game.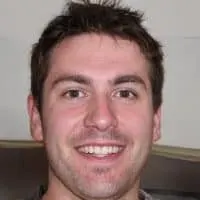 Alex is a man of many talents. He's been playing music since he was young, and has been the main content writer at Tone Start for the past few years. Alex loves to play around with different styles of music and enjoys listening to anything from country to classical.