Share on facebook
Share
Share on twitter
Tweet
Share on pinterest
Pin
If you are someone who loves tuning your acoustic guitar down, then you will absolutely love our list of the best drop D acoustic songs of all time.
This list features songs of all genres spanning across multiple different eras – so no matter what kind of music you are into, you will definitely find something you love in there.
Anyway, I hope you enjoy this article.
Let's get onto it!
List of the Best Drop D Acoustic Songs
There were so many good drop D acoustic songs to choose from it was actually quite hard to pick a winner. Overall, I am happy with my selection, and I hope that you are too.
If you are interested in learning any of the songs featured on this list then you will find a link to each of their tabs below.
1. Foo Fighters – Everlong
Sitting at the top of our list is none other than the acoustic version of Everlong by the Foo Fighters. I honestly think that the acoustic version of this song is better than the original, which is saying a lot because I really love the original.
The acoustic version really shows off how beautiful Dave's voice is
This song is not the easiest to play on the acoustic guitar, but once you have it down, it can be a real crowd-pleaser.
2. Chris Cornell – Black Hole Sun
There is no one like Chris Cornell, his voice is definitely one of a kind. His music has always gotten me through difficult times.
Black Hole Sun is an amazing song that is well-deserving of a place on my list.
RIP Chris Cornell, you will be missed.
3. Neil Young – Harvest Moon
For me, Harvest Moon has got to be one of the greatest songs ever written. Neil Young has created a masterpiece with this song that is played in drop D tuning.
If you are looking for a song that is insanely fun to play, then definitely add Harvest Moon to your portfolio. You won't regret it.
4. Three Days Grace – Never Too Late
Never Too Late is a hard song to master on the acoustic guitar. If you are able to play it properly then I give you my full admiration.
Adam Gontier's voice has got to be one of the best sounding voices I have heard in a long time. Not only can you feel the raw emotion coming from his vocals, but you can feel it too. Overall, it's an amazing song to learn.
5. Bullet For My Valentine – Say Goodnight
https://www.youtube.com/watch?v=OJgiz-GFFpE
I grew up listening to a lot of Bullet for My Valentine. Many of their songs are written in drop D, but they only have a few tracks that are played on the acoustic guitar.
Say Goodnight is an incredibly beautiful song that brings me back to my emo days many moons ago.
6. Incubus – I Miss You
It's been a while since I have revisited this band. I Miss You is one of the best and easiest Incubus songs to learn on the acoustic guitar. If you have the ability to sing while playing your instrument, then give it a go with this song – it is sure to impress your friends and family.
7. Daughtry – Home
Home is a great song by Chris Daughtry. The melody flows really well and the musicianship is top-notch. Another great song to learn if you have an acoustic guitar in drop D. If you don't, then it might be a good idea to tune it down so you can learn this song.
8. Paramore – Pressure
I didn't think I would, but I love the acoustic version of Pressure by Paramore. Keep in mind that only the rhythm guitar uses drop D, not the lead guitar.
If you're looking to play a song that everyone will recognize, then Pressure would be a good starting point.
9. Paramore – Hallelujah
Yet another Paramore song makes the list today, and I have no problem with that. Hallelujah is an amazingly beautiful song that is filled with easy chords that intermediate and even beginner guitarists should have no problem playing.
10. Creed – My Own Prison
My Own Prison is my favorite track from the album With Arms Wide Open: A Retrospective. It's a pretty big shame that Creed will never release a fifth album. They did mention they had plans to make one, but they ended up canning it permanently.
11. Alesana – Seduction
It took me around half a day to learn how to play Seduction. This should be an easy song for most guitar players to pick up and play on their acoustic guitar. Just remember to keep practicing and never give up.
12. Biffy Clyro – Mountains
Mountains is an amazing song by Biffy that should make every Scottish player proud. This song is such an amazing piece of craftsmanship that needs to be heard to be believed. Pick up your acoustic guitar and give it a go if you have the chance.
13. Collective Soul – Shine
I heard Shine live, and I must admit that it sounded better in person. With that being said, it is still a fantastic song that can be played on any working acoustic guitar in drop D. There's no way you can't fall in love with the soothing guitar and beautiful lyrics that are a hallmark of a Collective Soul song.
14. Staind – Sober
Sober is a song featured on the album 'The Singles 1996-2006.' The lead guitarist of Staind always plays impeccably live, which is a rare sight to see. It's fair to say that Aaron is one of the few people on earth that could ever pull this cover off properly.
Definitely check this track out if you have the time – it's an amazing drop D acoustic song.
15. Radiohead – There There
Radiohead is one of the best bands to have ever existed, and that's a fact. I remember listening to this song every day when I was feeling down during high school. The only thing that helped was listening to this track on repeat.
Keep an ear out for the transition in There There, which is just remarkable.
16. Seether – The Gift
The Gift is a song that I could never get sick of. Seether is one of the very few bands in the world to sound better in person, which just shows you how talented they are at their respective instruments.
The deep sound of the acoustic guitar in this song is accompanied brilliantly by the vocals by Shaun Morgan.
17. John Mayer – Vultures
Listening to this song made me pick up my acoustic guitar again. It takes a talented guitarist to be able to play Vultures by the amazing John Mayer. If you think you have what it takes, pick up your acoustic guitar and get cracking.
18. Flyleaf – I'm So Sick
I'm so sick is one of the few acoustic guitar songs that truly gives me the chills. I'm So Sick is a very underrated song by Flyleaf that every guitarist should try to learn how to play. You can hear the intense emotion in Lacey's voice during this song, which makes I'm So Sick such a great song in my eyes.
19. Chris Stapleton – Either Way
Chris Stapleton is a musician that needs no introduction. He is a Grammy award-winning singer and songwriter that has produced some absolutely incredible songs, such as Either Way. This song isn't too difficult to learn on the acoustic guitar, so if you're interested in learning it, then check out the tab below.
20. Fall Out Boy – Sugar We're Going Down
The acoustic version of Sugar We're Going Down is a remarkable song, to say the least. If you want to turn back time and play some good ol' Fall Out Boy then maybe consider learning Sugar We're Going Down to get into the swing of things.
21. Tyler Childers – All Yourn
All Yourn is a masterpiece when it comes to acoustic guitar playing. Its simple melody is easy to pick up but still sounds amazing when played. Tune your guitar down to drop D and start learning this song as soon as possible.
22. Nickelback – How You Remind Me
Nickleback is a band that everyone and their Mother knows of. If you're looking to impress a crowd then download the tab of How You Remind me below and start practicing. The song isn't too difficult to learn and should only take a few hours to master properly.
23. John Mayer – Your Body Is A Wonderland
The acoustic version of Your Body is a Wonderland is an absolute masterpiece. Honestly, it is probably one of the most beautiful songs that can be played on a drop D acoustic guitar. It's disappointing to see how underrated John Mayer is.
24. Biffy Clyro – As Dust Dances
Biffy always manages to create beautiful songs, and As Dust Dances is no exception. They could drop their instruments down a flight of stairs and it would still sound beautiful. As Dust Dances is a fantastic song that is easy to play and learn.
25. Yellowcard – Ocean Avenue
Nostalgia is the first thing that comes to my head when I hear this song. Ocean Avenue by Yellowcard is always a classic, no matter what version you listen to. Ryan's voice sounds very crisp and clean in the acoustic version of the song. Take me back to the good ol' days when this song was being played on the radio.
26. Jack Johnson – Home
Jack Johnson will always have a special place in my heart. He is always able to produce fantastic music that everyone can love and enjoy. I don't know of many people who are able to make an acoustic guitar sound as good as he does.
27. Story of the Year – Until The Day I Die
Story of the Year has produced two versions of the song 'Until the Day I Die.' The acoustic version is my personal favorite as it feels like it has come straight from the singer's soul. If you are someone who likes mindlessly strumming their guitar then you will definitely enjoy playing this song.
28. Flyleaf – All Around Me
All Around Me is definitely one of my favorite worship songs to date. Some of you guys may have come across this song after hearing popular artist Lil Peep sample this song in one of his tracks. This is another fantastic song to play on the acoustic guitar if you have the time to sit down and learn it properly.
29. You Me At Six – Stay With Me
I am a huge fan of the cover that You Me At Six did of Stay With Me. The acoustic guitar sounds so vibrant and clean. Unfortunately, there were so many good drop D acoustic songs on my list that I couldn't put it any higher – sorry guys!
30. Shinedown – Save Me
The final song on our list is Save Me from none other than the talented Shinedown. I absolutely adore this song. The acoustic guitar sounds spectacular, and Brent Smith does an amazing job with his vocals.
If you are interested in learning this song on your acoustic guitar then check out the tab below and you can download it for yourself.
Conclusion
There are so many amazing drop D acoustic guitar songs that it's hard to know where to start. Hopefully, this article has given you a bit of insight into what the best songs are so you can go ahead and learn them for yourself.
What do you think of my list? Were there any songs I missed?
If you think I should add a song that wasn't featured on my list then please feel free to leave a comment in the comments section below.
If I think it's worthy of a spot then I'll go ahead and add it!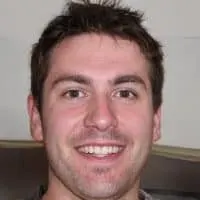 Alex is a man of many talents. He's been playing music since he was young, and has been the main content writer at Tone Start for the past few years. Alex loves to play around with different styles of music and enjoys listening to anything from country to classical.