Share on facebook
Share
Share on twitter
Tweet
Share on pinterest
Pin
Drop D tuning is far from new. In fact, The Beatles and Led Zeppelin were doing it in the '60s. Both of those bands were hugely influential and it's no surprise that drop D (tuning the sixth E string down a whole step to D) is still widely used today.
While it has its roots in blues music, it's in heavy metal where the drop D really shines. That's because it gives the sound a deeper and heavier feel.
I love it and I've found the 22 best songs that showcase this unique way of tuning your guitar.
Here is my list of the best drop D metal songs for you to learn on your guitar.
List of the best drop D metal songs
1. Papa Roach – Last Resort
Not many heavy metal songs cross over to the mainstream but this did, and then some. It was the lead single to Papa Roach's second album and by far their biggest hit. Its catchy chorus belies the horrifically sad lyrics.
A part of what made the song so big was the music video, which was incredibly clever. The song shows that you can use unique tuning but still write a hugely popular song. It may be over 20 years old but play this in a heavy metal club today and the crowd still goes insane.
2. Rob Zombie – The Great American Nightmare
"The Great American Nightmare" is a breathless track that is as relentless as it is brilliant. It's very well produced with different elements involved from the woman panting at the start of the song to the wild screaming towards the end.
The song was originally released back in 1997 for the film Private Parts, a biopic on the life of Howard Stern. Some of the lines are spoken by Stern and it became the theme tune to his radio show in 1999.
3. Avenged Sevenfold – Bat Country
Bat Country is a thunderous song that made it as a single from the band's third album. It remains one of their most popular tracks and it's easy to see why. The song is notable for its incredible guitar duel with the two epic solos.
The song has had many references in popular culture and has featured on several video games. That's no surprise with drop D tuning giving it that deeper and huge feel. Add to that the amazing vocals and you get a fantastic song.
4. An Endless Sporadic – Impulse
There's something magical about "An Endless Sporadic" and never is that more apparent than on their song "Impulse". It starts with a flowing solo riff then takes you on a musical journey that you don't want to end.
Drop D tuning helps to give it a unique feel and the lack of lyrics allows you to deeply focus on the music. The song was used on Guitar Hero 3 but it's also a perfect track to learn on your real guitar, as it's a technical masterpiece.
5. Avenged Sevenfold – Nightmare
"Nightmare" has one of the best intros to any heavy metal song. It starts with the creepy xylophone sound, made using vocal effects on a keyboard, and then a violin slowly seeps into the song.
Then, 34 seconds in, we get hit with a wall of sound with drop D tuning. It was the lead single from their fifth album of the same name and was a huge hit. There are many great aspects to the song but the long guitar solo mixed with the intense drumming is simply phenomenal.
6. Pantera – Walk
Drop D tuning isn't the only unique musical aspect about "Walk" as it's notable for the riff being played in a 12/8 time signature. Both elements combined to make Pantera's most played song, which is quite an achievement given their back catalog.
It was on an album with probably my favorite ever title of "Vulgar Display of Power" which perfectly encapsulates what the band was all about. It's one of the best metal songs of all time and many bands would come to copy that heavy, driving sound.
7. Tool – Schism
There is an ignorance from those who don't like metal music to think it's just a wall of incoherent sound. That's obviously nonsense but never is it highlighted more than on "Schism" by Tool, which is quite simply incredible musicianship.
It starts with that insane bassline and the complex rhythms continue throughout the songs. "Schism" changes time signatures a ridiculous 47 times which must be so hard to play live. Add all these elements to drop D tuning and you get one of the most unique, and best, songs ever.
8. Rage Against the Machine – Killing In The Name
In the UK, the Christmas #1 used to be seen as a big deal, then it was hijacked by reality shows. Music lovers knew something needed to be done. A brilliant campaign in 2009 saw "Killing In The Name" soar to the number one spot and end the reality pop dominance.
The song was originally released in 1992 and it was the first single ever from the band, what a way to introduce yourself to the world. It's a monumental song for many reasons and the anti-racist lyrics resonate more than ever.
9. Metallica – All Nightmare Long
After the mixed reviews of their previous album St. Anger, 2008's Death Magnetic showed that the band still had it. There are many brilliant songs on the album with "All Nightmare Long" being one of them. Drop D tuning helps to give it a deep, growling sound.
It was nominated for Kerrang!'s best single award but missed out to "Omen" by The Prodigy. It's a relentless song and nearly 8 minutes of brilliant. The song has appeared on many versions of Guitar Hero but it's quite hard to master.
10. Avenged Sevenfold – Buried Alive
Another great drop D song from Avenged Sevenfold is "Buried Alive". It's also from the Nightmare album, so the band must have been inspired by the tuning at the time.
The song isn't as heavy as many others from the band but the tuning gives it a heavily textured and complex sound. The lyrics are deep and thought-provoking with the song notable for a blistering solo.
11. Asking Alexandria – Not The American Average
It's a shame that Asking Alexandria retired this song from their live shows. The decision was made on account of its sexual and misogynistic lyrics. The bands wanted to get ahead of it before it became an issue.
Fans weren't happy considering it's one of their most popular songs. It was from their debut album and the multiple parts and brilliant instrumentation helped to make it a stand-out track.
12. Black Veil Brides – Knives And Pens
Here we see another song that has a brilliant driving riff. It's the first single they ever released and it remains one of their most listened to songs. It made it onto their excellent debut album We Stitch These Wounds.
The song is about the choices we can make in our lives and has a deep meaning. Drop D tuning helps to give it that epic sound and it has a brilliant music video to go with it.
13. Evanescence – Bring Me To Life
"Bring Me To Life" was the way Evanescence introduced themselves to the world and what a way to do it. It has an excellent melody and the combination of Amy Lee's vocals along with Paul McCoy was brilliant.
It crossed over to the mainstream and remains hugely popular, despite being nearly 20 years old. It's a flawless song in many ways with it being beautifully sung, perfectly produced, and as catchy as heavy songs come.
14. Marilyn Manson – The Beautiful People
"The Beautiful People" was Manson at his absolute best. The intro is magnificent with the marching drum beat accompanied by the strained, muted, and backward guitars, before his whispered vocals come in.
The song lyrically plays with the idea of beauty and does so in a very cutting manner. It's a masterclass in making a heavy song with many inspired elements with the tuning and diminished notes along with the aforementioned palm muting and driving drums.
15. Avenged Sevenfold – Critical Acclaim
Here they are again, the masters of drop D tuning. "Critical Acclaim" is the opening track from their self-titled fourth album. It's notable for its spoken rants throughout the song from M. Shadows.
Those rants are directed by those who criticize the armed forces from the comfort of their own homes. The song is a relentless tirade of brilliant music and punctuated with cutting lyrics.
16. Tool – Vicarious
This is another masterfully brilliant song from Tool. It was the lead single from their fourth album, released back in 2006. The tuning and the 5/4 riff help to give it that unique sound and one that Tool perfected.
Vicarious means experiencing the feelings of another person through your imagination and the song lyrically plays on how often people do that, especially celebrities.
17. Avenged Sevenfold – M.I.A
This is our last song on this list from the brilliant A7X and one of their most lyrically political. It's about the Iraq war and is quite complex. It looks at the notion of whether or not it was the right thing to do, most notably shown by the line "fight for honor, fight for your life, pray to God that our side is right".
The song is nearly 9 minutes long and is epic. It showcases everything great about the band with the lyrics, vocals, and musicianship.
18. Lamb of God – Walk With Me In Hell
"Walk With Me In Hell" is the opening track to the band's fourth studio album and is one of several great songs that helped to make it the top-selling heavy metal album of 2006.
The song is as close to a love song as Lamb of God will ever get with the title referring to having company through the hellish things life has to offer. The song was sadly prophetic as Mark Morton and his wife had to walk through the hell of their newborn daughter passing away.
19. Lamb of God – Laid To Rest
Lamb of God's most listened to song, and it perfectly sums up what the band is all about. It's the opening song from their third studio album and when they really announced themselves to the world.
The machine-gun drums and the marching riff with drop D tuning give it a massive sound. Add that to the perfectly screamed vocals of Randy Blythe and you get an epic song.
20. Rage Against the Machine – Wake Up
RATM was never afraid to get political and "Wake Up" is a great example. It's from their incredible debut album and showed they'd never be afraid to make a statement.
The intro, seemingly heavily inspired by "Kashmir" from Led Zeppelin, is brilliant and the bassline throughout it is just ridiculously good.
21. Rammstein – Sonne
It's not easy for non-English speakers to cross the language divide. It's a testament to Rammstein's incredible sound that they were able to do just that. I've always loved singing along to this song, even though I have no idea what I'm saying.
Sonne is German for "Sun" and this song was originally written to be the entrance music for boxer Vitali Klitschko. Its driving drop D riff and haunting female vocals really help to make the song special.
An all-time heavy metal classic.
22. Bring Me the Horizon – Sleepwalking
Bring Me the Horizon's fourth album "Sempiternal" was incredible and one of the best tracks from it was "Sleepwalking". It somehow managed to be melodic without losing any of its aggressiveness.
Drop D tuning, a singalong chorus, and irregular thumping drum riff helped to make the song special. It sounds brilliant live and is perfectly sung by Oliver Sykes.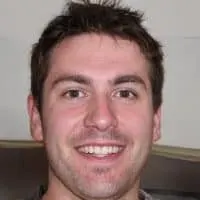 Alex is a man of many talents. He's been playing music since he was young, and has been the main content writer at Tone Start for the past few years. Alex loves to play around with different styles of music and enjoys listening to anything from country to classical.