Share on facebook
Share
Share on twitter
Tweet
Share on pinterest
Pin
Karaoke has stood strong as a staple choice at homes, parties, and events all across the world. In many cases, you'll find someone on stage for a solo performance, but some songs are best sung with some backup vocals.
Not all songs are meant for more than one voice, but the karaoke songs that are, bring a whole new level of liveliness to the stage.
Here are the 10 best duet karaoke songs that should be in rotation for every session!
1. Elton John & Kiki Dee – Don't Go Breaking My Heart
An excellent song to start off this list, it's a record that features vocals from two artists that trade-off back and forth. It's a feel-good jam, and it's a timeless one that multiple generations of people will instantly recognize due to its vast popularity over the years.
It boasts a classic Elton John sound with impeccable piano melodies and other melodies from organic instruments. The song puts listeners in a feel-good mood, and it keeps a high tempo with danceable energy that has an excellent groove to it.
2. Lady Gaga & Bradley Cooper – Shallow
For obvious reasons, some of the best duet karaoke songs are records that have featuring artists. This record, "Shallow" by Lady Gaga, offers collaborative vocal talent from Bradley Cooper, who gives an impressive performance.
Lady Gaga made waves in the pop genre, but she has shown expansive prowess with her vocals over the years, spanning numerous genres. This record contains a minimal amount of production and focuses on a long, drawn-out, and dynamic introduction that leads into a cinematic drop, bringing all of the instrumental layers together.
3. Grease – Summer Nights
A theatre and movie classic, "Summer Nights" features numerous voices from the cast of Greece, including the likes of John Travolta, Olivia Newton, and more. It has the perfect energy for a karaoke session with friends, and there are enough voices on the track to warrant more than just two people.
Nevertheless, the vocals are spaced well enough for a duet to keep, and they aren't too complicated to follow by any means. It delivers a consistent production that doesn't waver, giving listeners a driving energy that's infectious.
4. Aladdin & Jasmine – A Whole New World
Considering the demographic this song was catered to, it has been imprinted into the minds of many children worldwide, and a majority of that generation are now full-grown adults. It brings euphoric melodies that many fans will never forget, and it has a steady and melancholic tempo that's easy to follow in karaoke.
"A Whole New World" comes with lots of emotion that swing from highs to lows, and you don't have to have vocal talent to keep pace with the record. Not only is it a nostalgic record, but it'll bring plenty of joy to everyone in the room.
5. Diana Ross & Lionel Richie – Endless Love
Released in the early 1980s, Lionel Richie had a voice that encapsulated everyone it reached, and he's considered a legend in his own right. "Endless Love" is a gorgeous duet between Lionel and Diana Ross, both with a vocal talent that boasts both range and an addicting level of comfort.
This song is more of a slow jam compared to most records on this list, and it's always great to have different levels of energy in a karaoke playlist. The message is pretty sentimental, and its slow tempo makes it easy for anyone to get in the groove when singing along.
6. Queen & David Bowie – Under Pressure
https://www.youtube.com/watch?v=YoDh_gHDvkk
If you want to crank up the energy within seconds, putting on "Under Pressure" is a great way to get a reaction out of a crowd. Queen and David Bowie's talents are undeniable, and their individual influences on music as a whole have reached many different demographics and generations of music lovers.
The record has an infectious melody that instantly gets stuck in your head, and expect to stretch your vocal cords if you plan on matching the original artist's range.
Of course, karaoke doesn't require skill, but this track has a tendency to make people put their hearts into singing along.
7. Ewan McGregor & Nicole Kidman – Come What May
Another slow jam that'll quickly poke at your feelings, "Come What May" should definitely be among other duet karaoke songs on your playlist. It's a passionate record that's perfect for a male and female duo, and the instrumentation drives impactful dynamics that'll work on any crowd.
It also comes with many cinematic parts where the duet pairs up, perfectly layering their dynamics. The song's quality is so good that it can be respected by all kinds of people, but it comes with a lot of passion and will take a dedicated duet to take it on.
8. Paul McCartney & Stevie Wonder – Ebony & Ivory
There are a lot of 80s records that are an excellent option for any karaoke night, and this collaboration from Paul McCartney and Stevie Wonder should be a top choice for anyone. It's another record that has the perfect tempo that's easy to sing along to, and the lyrics are pretty easy to follow.
It has a classic sound from the 1980s with sharp synth melodies, and it comes with soft pop percussion. There's also plenty of space to rest your voice and enjoy the music, and a karaoke duet can sync up on the hook with minimal effort involved.
9. Brandy & Monica – The Boy Is Mine
A widely loved R&B jam from the late 90s, the vocals of Brandy and Monica made this record a bop that was stuck on replay for fans of the artists. The instrumental's melody alone has this mysticism and beauty to it that immediately catches your interest.
It also has a danceable bassline, and there's a good chance the record will be fairly nostalgic for listeners at the karaoke session. This record is one of the best duet karaoke songs for ladies to partake in, and whether you butcher the vocals or not, the record's energy will put everyone in a good mood.
10. Nelly & Kelly Rowland – Dilemma
For the last record on this list, I figured a jam from Nelly and Kelly Rowland was a solid choice, not to mention that you couldn't escape the record during its prime after release. "Dilemma" still gets massive respect for the stellar collaboration between the artists.
Kelly Rowlands's repeating vocals can't be forgotten as they've replayed in all of our heads ever since we heard the song. This song was released in 2002 and will always be considered one of the best hits out of that time in R&B.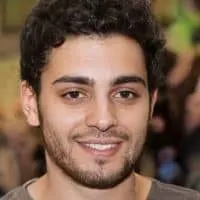 Justin is an audio engineer with years of experience in the field. He has been creating and playing music his entire life, but he really found his passion for engineering when he was introduced to Logic Pro at age 10. Justin has spent countless hours perfecting his craft and now works as a freelance engineer out of Boston, MA.