Share on facebook
Share
Share on twitter
Tweet
Share on pinterest
Pin
We all know them for taking us to the Hotel California, but the Eagles have a few poignant, beautiful love songs in their repertoire. From haunting ballads like Try and Love Again to heartbreaking numbers like Victim of Love, the Eagles are masters of the art of love songs.
So without further ado, here is my list of the best Eagles love songs of all time!
1. Love Will Keep Us Alive
"Love Will Keep Us Alive" features that classic Eagles sound, showcasing the complete versatility and range of the electric guitar, as well as the skills of the band's virtuosic members. The lyrics to this number are beautifully simple, with haunting, brilliant vocals.
The song perfectly describes the feeling of fullness that comes with being in love, underlined by the stunning melody and simple accompaniment that allows you to become immersed in the music.
2. The Best of My Love
The acoustic guitar takes the forefront in "The Best of My Love, " a song about giving it your all in a relationship. If you've ever experienced that feeling of intense yearning for a lover, then there's no doubt in my mind that you'll relate to "Best of My Love".
As for the instrumentation, it's pretty simple. The vocal melody is supported by the sturdy acoustic guitar, with beautiful harmonies sprinkled in here and there: a Hawaiian-style guitar and an incredible feeling of melancholy to this song that tugs at the heartstrings.
3. Try and Love Again
If you're sick of love, "Try And Love Again" just might convince you to give it another shot. The Eagles show off their instrumental prowess with the simple backing track and harmonies, allowing the melody to take the forefront.
Speaking of, this is one of the more beautiful Eagles love songs, in my opinion, with the melody sung in a higher tenor voice that is both haunting and addictive.
4. I Love to Watch a Woman Dance
With its slow ballad-like feeling, "I Love to Watch a Woman Dance" is a pure expression of love. In it, the Eagles sing about wanting to bathe in your lover's presence and the feeling of complete joy that we feel even when just looking at a particular person.
The accompaniment is simple and effective, with soft, lulling drums that support delicate arpeggios on the electric guitar. "I Love to Watch a Woman Dance" is a song that invites you to get lost in its harmonies and gentle melody.
It's one of the best Eagles love songs for the first dance at a wedding!
5. Victim of Love
The title really says it all here. In "Victim of Love", the Eagles use dramatic instrumentation, with a rocking bass, hardcore drum hits, and a nasty sounding electric guitar to sing about the turmoils, ups, and downs that come with being in love.
Love can often make us feel like we've been victimized, and this song gets into the nitty-gritty of emotions and how being in love can often make us blind to certain things.
6. The Girl From Yesterday
One of my Favorite Eagles love songs is "The Girl From Yesterday", which returns us to that classic ballad feeling of the Eagles that we all know and love. Only this time, we have the privilege of listening to the band's musicality supported by a small orchestra.
The delicate strings punctuate the sad story that "The Girl From Yesterday" tells us. The Eagles sing about wanting to make your lover feel better and wanting to make all of their pain disappear. It's also got a beautiful electric guitar solo that's very fun to play!
7. I Can't Tell You Why
In this track, we get a more ominous feeling that harkens back to "Hotel California". However, there's nothing ominous about the lyrics of "I Can't Tell You Why", which describes the pain of watching your relationship fall apart and watching you and your partner fall out of love with one another.
"I Can't Tell You Why" epitomizes toxic relationships and how easy it is to fall back into bad habits just because they're comfortable. The vocals remind me a lot of The Beatles, particularly with the higher tone and delicate harmonies throughout the verses.
8. Peaceful Easy Feeling
Peaceful Easy Feeling is unlike any other Eagles love song out there in that it feels more like a country song than the psychedelic rock and roll we know and love the band for. The lyrics are super simple but get the point across beautifully.
This track talks about how grounding it can be to be with the love of your life, but also how much control someone can have over us when we're deeply, madly in love with them. Don't let the simplicity of the music fool you – "Peaceful Easy Feeling" touches on some tricky topics that we could use more of in music these days.
9. What Do I Do With My Heart
While definitely not the most popular track that the Eagles have ever put out, "What Do I Do With My Heart" is a beautiful ballad/R&B track that tugs at the heartstrings and would make for a perfect first dance song.
The instrumentation is light and straightforward, with clean, sparse drums and a beautiful keyboard accompaniment that serves as the perfect punctuation for the track's profound lyrics.
10. Pretty Maids All in a Row
Perhaps the most Melancholic Eagles love song out there, "Pretty Maids All in a Row," invites you to slow dance with your partner and indulge in nostalgia. The harmonies on this track are absolutely beautiful and are the perfect support for the haunting tenor melody.
The electric guitar takes the forefront of this number, with a number of short but delightful solos that break up the verses and allow us to get lost in the music. Just don't go listening to this song after a breakup – the tears will definitely start flowing!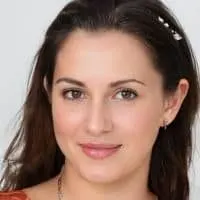 Alexandra loves playing the piano and guitar. She has always been a music lover, but it wasn't until she was in high school that she realized how much she loved to play. It allowed her to express herself without having to be verbally expressive, which is something she found very empowering.