Share on facebook
Share
Share on twitter
Tweet
Share on pinterest
Pin
The ukulele has been gaining some popularity over the past few years. This increase in fame amongst the masses may be due to the production of ukuleles by brands such as Cordoba and Fender.
Or it may be just because the ukulele really is a fun instrument to play. You can take it with you everywhere you go due to its convenient size and shape.
By using only a few chords you can learn to play a bunch of fun and entertaining songs on the ukulele in a short period of time.
Here are some of the easiest ukulele songs for beginners to learn.
List of the easiest ukulele songs for beginners
1. Israel Kamakawiwo'ole – Somewhere Over the Rainbow
The late Israel Kamakawiwo'ole did something creative that not many musicians can do, he recreated and redefined a classic from everyone's childhood. "Over the Rainbow" held some of the same vulnerability that Judy Garland's classic had, but brought a more unique and younger spin on the classic.
What's even more amazing about his recreation is that it quickly became one of the most requested versions of the song.
When you think about it, this is impressive for a rendition of the song that only includes Israel's voice and the accompaniment of a ukulele.
As a beginner, this is one of the easiest songs you can learn.
2. Vance Joy – Riptide
Australian singer and songwriter James Keogh, who is more commonly known to those in the music world by his alias of Vance Joy, created one of the most popular songs in indie folk tune called "Riptide".
This global hit has since been covered by artists such as Taylor Swift. Not only was the song covered by Taylor, but it also surpassed Lady Gaga's "Poker Face" on the ARIA Chart in May of 2015, remaining in the top 100 for 107 weeks.
What many people may not know about the song is that the first few chords and opening lines were originally written first in 2008, but Joy decided to put a hold on the song for four years before starting to record.
3. Elvis Presley – Can't Help Falling in Love with You
One of the most romantic songs throughout history, "Can't Help Falling in Love with You" by Elvis Presley was seen as a unique recording from the King of Rock n Roll.
Many originally thought Elvis was out of his element when he performed a lullaby-type song, but he went on to sweep women off their feet all around the world.
Released as a song for the movie "Blue Hawaii" that Elvis starred in in 1961, It quickly became the fifth-best song that Elvis released, falling just behind Jailhouse Rock.
Rolling Stone went on to induct the song into their 500 greatest songs of all time, putting it on the list at 403!
4. Train – Soul Sister
The melody of "Soul Sister" is a unique one especially for beginners with the ukulele. When the song was originally written, there still was a missing piece, a missing element to it.
It wasn't until they heard a few chords played with a ukulele that they discovered the missing part. The uniqueness of this song for beginners is that Train guitarist, Jimmy Stafford, had to learn to play the ukulele for this song.
Featuring smooth chords and an easy-to-play melody, "Soul Sister" is a great starting point for beginners.
5. Ali Gatie – It's You
According to Ali Gatie, "It's You" was written in only 15 minutes. It was written to express his feelings for someone. When he wrote the lyrics and words, he was simply just speaking from the heart.
Before recording the song, he played it on his Instagram Live, this sparked a positive reaction from the audience. The song is described as vulnerable and not allowing the fear of rejection or heartbreak to overcome the feeling of joy in love.
For beginners, this song offers short simple chords, perfect for the ukulele, coupled with being packed full of feelings, "It's You" is a great example of beginners who play through their feelings.
6. Ed Sheeran – Perfect
This romantic ballad Ed Sheeran wrote about his long-time, schoolyard love features the sound of current and rekindled feelings.
For musicians wanting to learn how to play the ukulele for the first time, this song offers something for both young and old ukulele enthusiasts. It's easy to follow along with a strumming pattern that follows an up-down pattern.
Once you've mastered this song, you can even add a little twist to it for a challenge by following a fingerpicking pattern right in the middle of the song.
It has something for everyone!
7. Jason Mraz – I'm Yours
Jason Mraz's "I'm Yours" has quickly become a ukulele favorite. The irony of it all is that it was originally written and recorded on a guitar but has quickly become the most tabbed ukulele song.
Mraz has stated it does have some ukulele inspiration behind the writing of the song. It was written in 2004 after he spent some time in Hawaii and Jamaica.
This was the initial inspiration behind the reggae influences in the song. These reggae influences are what make this song an easy-to-follow song for new ukulele players.
8. Folk Songs – You Are My Sunshine
This classic is one of the easiest songs you can learn on the ukulele and one that everyone will enjoy. While it's considered to be a children's song, it's still recognized easily by an older audience.
Not many people realize it is still one of the most recorded songs in America, in fact, it's been covered by many of the greats.
Bing Cosby, Aretha Franklin, Ray Charles, and many more have taken their turn to provide their twist on this children's classic.
9. Adele – Someone Like You
"Someone Like You" is a deeply emotional song that focuses initially on the heartbreak that Adele experienced. This heartbreak quickly fades and turns into an emotional battle of moving on and moving forward, understanding her strength through her struggle.
What makes this song so intriguing for those learning to play the ukulele is the soulful melody it carries with it.
This allows musicians to put their own spin on the song. You can slow it down, or speed it up using a syncopated strumming pattern that will change the tone completely, almost giving it a reggae vibe.
10. Jósean Log – Chachacha
This upbeat acoustic song offers the perfect melody and tones for new ukulele players to learn from. The beauty of "Chachacha" is that you start with lower tones and kick it up for a higher energy drop along the way.
This type of transition is what makes the song a good ukulele learning song, offering a variety of elements and chords for all levels of players.
11. Billie Eilish – Happier Than Ever
What makes Billie Eilish's "Happier Than Ever" popular for music enthusiasts is the relatability of the song. Billie's lyrics, while they may not seem relatable initially, truly have a deeper meaning in them.
She may talk about issues that don't plague the normal person on the street, from paparazzi chasing after her, past lovers needing to sign non-disclosure agreements, etc.
However, these issues are just versions that concern many people today both young and old, from the anxiety of how people look at you, a desire in leaving and changing your current life, or even the fear of things not returning to normal.
The slow, harmonic melody offers the perfect tones for those learning to play the ukulele, the relatability of the song just adds more of an emotional connection for players.
12. Justin Bieber – Love Yourself
Listed as the number one song on Billboard's The Hot 100 list for some time, this song can connect both young and old ukulele enthusiasts. Justin Bieber's "Love Yourself" speaks to those of all ages who have gone through a breakup at some point in their life.
This song resonates with pain around a folk composition, offering a melody that is easy to keep up with even for new ukulele players.
It's a song that everyone you play for will recognize from the beginning.
Considered to be one of the biggest love songs of the past decade, John Legend was cemented as an admired singer-songwriter with "All of Me". The impression of the song shows someone who is vulnerable and understanding that their significant other is not perfect.
That imperfection is what makes them love them more. The familiarity of this song and its message resonates with many players, but what makes it good for ukulele beginners is the consistent and upbeat melody throughout the song.
It is the perfect rhythm for players, one that is not too fast or too slow, but a good combination of both.
14. Måneskin – Beggin'
"Beggin" was originally composed by Bob Gaudio and Peggy Farina, it wasn't until the Four Seasons popularized it in 1967 that many people started to recognize it worldwide.
This classic has been covered throughout the years by many styles of music from hip hop to rock, which is what makes it a great rendition for ukulele players, one that is easy to pick up on and follow along with, not to mention easily recognizable.
15. Ed Sheeran – Photograph
If you've ever been in a long-distance relationship or one where you didn't see your partner as much as you would like, then you will relate with Ed Sheeran's "Photograph".
That isn't what makes this song so exciting for ukulele players, it's the ease of which they can learn and play the song in what seems like no time at all.
The ballad and melody make it easy to follow along with the chords even for new players.
16. Disney – Hakuna Matata
This Disney classic is one that almost all players are excited about learning to play on the ukulele.
Why?
Because it's one that everyone young and old remember either from their own childhood or from the childhood of their children. The upbeat, quick melody offers a fun and exciting change of pace especially for new players who may be used to learning at a slower pace and melody.
It's one that is easy to learn how to play, but even more fun to play once you learn the chords.
17. Lady GAGA – Shallow
"Shallow" features a strong guitar-based sound that offers a great song for beginners on the ukulele. The melody is slow enough for even beginners to learn and pick up on rather quickly.
The message behind the song is one that speaks and resonates to many people, one of learning to understand and love yourself as a person but also with the one you love.
While the beat starts off slower in this song, it picks up slightly towards the middle, allowing new players to learn a few different chords and melodies.
18. Louis Armstrong – What A Wonderful World
One of the most relaxing pop songs that has ever been made is Louis Armstrong's "What a Wonderful World". When people hear the melody, they automatically smile, remembering Louis singing about the various things that make him smile in the world he lives in.
For new ukulele players, this song offers a slower melody allowing them to learn at their own pace.
While it picks up part way through, it doesn't go too fast, which is perfect for players learning to familiarize themselves with the chords on the ukulele.
19. One Republic – Counting Stars
If you've ever questioned the path, you must take or follow to achieve your dreams, then you will understand the deep depths the song "Counting Stars" by One Republic features.
What makes this song easy to play for beginner ukulele players is that it starts off with nice, slow chords, and picks up part way through.
While the melody and tone of the song picks up to a faster pace, it's consistent enough in the chords and sound that even beginners can easily catch on to it.
It's a great song for those wanting a little more of a challenge in the beginning to play.
20. Frankie Valli – Can't Take My Eyes Off of You
This song is relatable to both men and women. Men, because at some point in their lifetime they encountered someone that drew them in, and they couldn't take their eyes off.
Women, because they have dreamed throughout their life to have someone so intrigued by them that they couldn't stop looking at them.
But while the emotional connection to the song draws people in to want to learn to play it, it's the deep soulful sound of this classic that makes it a great beginning song for new ukulele players.
The melody is consistent in its tone, allowing new players a chance to play something that isn't too fast or too slow. Giving them the ability to learn from a song that keeps them challenged but not something impossible.
Conclusion
The ukulele is a great choice of instrument for beginners. The songs here are just the starting point for those learning to play.
Once you've quickly mastered some of these classics and favorites you can work to enhance your skills with more challenging songs.
Those around you will be impressed with your playing abilities after you have learned to master these songs.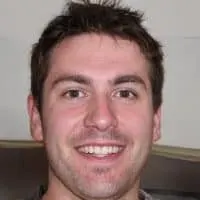 Alex is a man of many talents. He's been playing music since he was young, and has been the main content writer at Tone Start for the past few years. Alex loves to play around with different styles of music and enjoys listening to anything from country to classical.