Share on facebook
Share
Share on twitter
Tweet
Share on pinterest
Pin
Love him or hate him, Ed Sheeran is here to stay. While the quality of his work has been largely hit or miss in recent years, the English musician has already solidified his status as one of the world's most prolific songwriters thanks to a bedrock of hits.
You may only know him as the "Shape of You" guy or "that weird redhead who everyone is attracted to for some reason", or even mistake him for Ron Weasley
However, once you read through my list of the best Ed Sheeran love songs, I think you will at least partially begin to understand what all the fuss is about!
1. Perfect
If you have been keeping up with Ed Sheeran's career up until this point, I am sure you will agree that no song of his is perhaps more deserving of the number one spot.
"Perfect" was released back in 2017 as the fourth single from his then-upcoming third studio album Divide. The song is classic Sheeran, complete with a catchy chorus and raw, sweet lyrics, all of which lend the song a sincerity and tenderness that is hard to come by, at least when browsing radio hits.
The original version of "Perfect" is, well, perfect, but I would recommend listening to the version he recorded with Beyoncé as well.
2. Thinking Out Loud
If there is one thing that you should know about Ed Sheeran, it is that all of his songs – and I mean all of them – are potential earworms thanks to their catchy hooks.
"Thinking Out Loud" is certainly no different, and there is no doubt that it will have you, well, singing out loud. However, the song also represents an earlier point in the singer-songwriter's career, when writing a simple love song was enough, and there was no pressure to try and outdo himself, becoming less and less authentic in the process.
"Thinking Out Loud" is worth the listen, if for no other reason than to see what Ed Sheeran is capable of when he writes from the heart.
3. Photograph
"Photograph" is another early example of Ed Sheeran's talents as a songwriter, and, as if you needed further proof of his ear for melody, the song is immediately catchy and recognizable.
Although it shares a name with the 2005 Nickelback hit, "Photograph" by Ed Sheeran is quite unlike that song. This is another tender, gentle little tune that should do well in warming you up when you feel cold.
4. Shape of You
Taking a break from the somber and melodic, "Shape of You" is an upbeat, energetic, and altogether different beast when compared to Ed Sheeran's earlier works.
While there is no question that Ed Sheeran has – and will always be – a pop star first and foremost, I do not think the general public had any idea that he could release a song that is so fundamentally different from his earlier hits.
Honestly, you may have already had your fill of this track, but if you are on the hunt for another song to add to your Ed Sheeran love song playlist, you could do a lot worse than this.
5. Give Me Love
Now that the obligatory mention of "Shape of You" is out of the way, let us take a quick detour back to Ed Sheeran's earlier days.
"Give Me Love" was released as the sixth single from his debut studio album, + (Plus). The song makes full use of the space that its 4 minutes and 23 seconds runtime allows. It features a more dramatic production, coupled with what used to be the singer's trademark acoustic influences.
6. Kiss Me
"Kiss Me" is another track off of Plus, further emphasizing the fact that Ed Sheeran's best love songs lay in the earlier entries of his discography. While many of his songs are suitably mellow and sweet like candy, "Kiss Me" is more akin to dark chocolate.
With a slow tempo, both guitar and piano accompaniment, and sober lyrics to boot, "Kiss Me" is an easy recommendation, even to non-Ed Sheeran fans.
7. How Would You Feel
Although we have spent much of this article mining the earlier bits of Ed Sheeran's discography (where most of his gems lie), he has released a few decent tracks in recent years which harken back to his earlier days.
"How Would You Feel" was the first single off Divide, Sheeran's third studio album. It features accentuated guitar chords and an emotive string accompaniment, though the primary musical accompaniment is the piano. Overall, "How Would You Feel" is a neat package and well worth the listen.
8. Best Part of Me
"Best Part of Me" is the most recent entry on this list so far, released in 2019 as part of his fourth studio album, No. 6 Collaborations Project.
In terms of composition, the song is a romantic pop ballad that gradually builds up to an exceedingly lovey-dovey chorus. While it may not be as good as his earlier hits, "Best Part of Me" does manage to show some of the best parts of Ed Sheeran's skills.
9. Tenerife Sea
We have not listed any tracks off of X, Sheeran's second studio album, so far. Do not be mistaken, however – in my opinion, X represents some of his best work; it just does not happen to include all of his best love songs.
"Tenerife Sea" was written in the midst of the 2013 Grammy Awards and partly describes the afterparty Sheeran and his then-girlfriend attended. Mostly though, "Tenerife Sea" describes the feeling of wanting to escape a crowded room and be with the one you love.
10. Lego House
The final entry on our list comes from Sheeran's debut studio album. "Lego House" is sweet and features the solid accompaniment of both a guitar and a piano.
However, though the song itself is definitely worth listening to, it is the music video that elevates its status. I will not spoil it for you – go and watch it for yourself.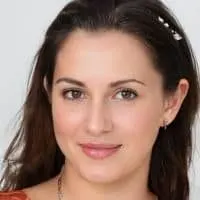 Alexandra loves playing the piano and guitar. She has always been a music lover, but it wasn't until she was in high school that she realized how much she loved to play. It allowed her to express herself without having to be verbally expressive, which is something she found very empowering.