Electro-Harmonix Big Muff Pi Pedal Review
It's a hard task trying to define the sound of the Electro-Harmonix Big Muff Pi. The sound it produces is a mixture between fuzz and distortion. You know the pedal is something special when you hear it's got the same sound that the legendary Jimi Hendrix created. With our Electro-Harmonix Big Muff Pi Review you'll find out everything you need to know about the pedal – and see if it still lives up to its name 40 years on.
FEATURES
3 control knobs (volume, sustain, tone)
The same sound created by the legendary Jimi Hendrix
Uses the same circuit as the original from the 60's
Unique sound that cannot be emulated
True-bypass
Powered by 9V battery or external power supply
Check Price on Amazon
SPECIFICATIONS
Listed below are the specifications for the Electro-Harmonix Big Muff Pi:
| | |
| --- | --- |
| Pedal type | Distortion/Fuzz |
| Input | 1 x 1/4" |
| Output | 1 x 1/4" |
| Battery | 1 x 9V |
| Dimensions | 2.95 (H) x 5.5 (W) x 6.875 (D) inches |
| Weight | 1.55 lbs. |
| Power supply | 9VDC AC Adaptor (not included) |
| Manufacturer part no. | US BM |
CONTROLS
It's quite noticeable at first glance that Big Muff Pi is incredibly simplistic, and it's no secret that I'm a huge fan of simplicity. The stomp-box features only three control knobs corresponding to: VOLUME, SUSTAIN, and TONE. All of which are pretty self-explanatory, but we'll go ahead and explain them anyway.
VOLUME – Sets the output level
SUSTAIN – Adjusts the amount of sustain and distortion
TONE – Provides a range of sounds ranging from high treble to deep bass. As you turn the knob clockwise the treble increases and bass decreases.
To continue on with the simplicity of the pedal it also features two 1/4" jacks – one for the input, and one for the output. It really doesn't get any more simpler than that does it.
SOUND
I can't help but feel a sense of nostalgia when I power the unit on. The Big Muff Pi has a great sound that really picks up the intricacies of each note played very well. It's very reminiscent of the 70's and early 90's in my opinion. EHX claims that Hendrix and Santana were among the first to get a hold of the Pi when it was initially released.
I find that the stomp-box really excels when performing solos due to its amazing sustain. What's awesome is the fact that the Big Muff Pi still uses the same circuit as the original from the 60's – so you're guaranteed to get that authentic vintage sound at the press of a switch.
As far as versatility goes the Big Muff Pi doesn't really perform that well. In saying that though, it is the best at what it does. You will find it difficult to find another pedal that can replicate the sound as well as this one.
Companies that have tried to emulate the sound of the Big Muff Pi have had little success. You'll be blown away by how much better the original sounds. If you don't believe me then you'll have to give it a listen for yourself.
POWER
The unit is be powered by a 9V battery or an external power supply. The external power supply should be a 9VDC AC adaptor that can deliver more than 25mA to the pedal. Electro-Harmonix recommends using their EHX 9.6DC-200 AC adaptor to power on the Big Muff Pi.
The Big Muff Pi doesn't allow you to use a common adaptor to power the unit, so you'll probably have to go and purchase the one they recommended. This is just a heads up in case you try using a standard one and it doesn't fit. I deducted some marks away due to this feature.
DURABILITY
You won't have to worry about breaking the Big Muff Pi. Well… unless you're actively trying to. It feels quite hardy and sturdy, and would be a perfect candidate for use on-stage or taken the road. Furthermore, the unit is made right here in America.
FINAL VERDICT
It's no secret that the Electro-Harmonix Big Muff Pi has gained a huge amount of popularity online. Just do a quick search in your browser and see for yourself if you don't believe me. Don't worry though, you can rest assured knowing it's all for a good reason.
The crushing distortion and singing sustain the Big Muff Pi delivers makes it a force to be reckoned with. From Pink Floyd to the White Stripes – you'll definitely find a good use for the pedal.
Overall, the Big Muff Pi lacks versatility, but it delivers a sound that is unique to the pedal that just can't be found anywhere else. It's a must-but for vintage pedal collectors or musicians looking for a straight forward distortion/fuzz stompbox that has been tried and tested for many years.
Agree or disagree with our review? Let us know what you think in the comments below!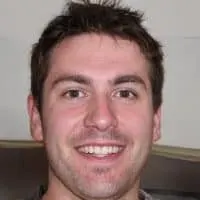 Alex is a man of many talents. He's been playing music since he was young, and has been the main content writer at Tone Start for the past few years. Alex loves to play around with different styles of music and enjoys listening to anything from country to classical.