Share on facebook
Share
Share on twitter
Tweet
Share on pinterest
Pin
Elton John is a cultural icon, recognized worldwide as the one and only "Rocket Man." With a career spanning more than six decades, it is safe to say that the acclaimed singer-songwriter and musical extraordinaire has left his mark on the world.
He has released many hits in his time, and thanks to his immense musical versatility, his records span genres and themes on an epic scale.
It is all too easy to be overwhelmed by the sheer size of his discography – and that is why we have collected his ten best love songs to get you started.
1. Can You Feel the Love Tonight
Aside from "Rocket Man," no other song is perhaps more synonymous with Elton John than "Can You Feel the Love Tonight." While John has already secured legions of fans around the globe, this 1994 hit featured in Disney's The Lion King catapulted him further into the superstar stratosphere.
"Can You Feel the Love Tonight" features John's particular penchant for piano arrangements, but other instruments provide further musical accompaniment. The best reason to listen to this song is to bless your ears with John's lush, full vocals.
2. The One
"The One" is a fantastic and atmospheric ballad in the grand tradition. Rich lyrics perfectly complement the lush instrumentation, creating an absorbing soundscape for you to get lost in.
Of course, this is a love song, but in typical Elton John fashion, the singer feels no need to settle for anything short of epic. The lyrics are heady, even going so far as to be thought-provoking in some cases. The line "For each man in his time is Cain until he walks along the beach" is particularly profound.
3. Sacrifice
"Sacrifice" is one of Elton John's most famous songs and has been consistently performed by the man himself in the 32 years since its release. However, despite its popularity, the song eschews expectations by describing the downfall of a marriage.
While that may sound like it is bound to be a downer of a song, you have to remember that this is still Elton John, and he can lull you into a pleasant stupor with his voice alone. The lyrics are nuanced and touching, and they will surely be able to reach even the coldest corners of your heart.
4. Your Song
"Your Song" is the earliest song in Elton John's career to be featured on our list so far. It also has the great esteem of being the singer's first international Top 10 hit. Since its release in 1970, the song has only earned even more acclaim.
The lyrics are easily the best part of "Your Song," which honestly says something. They paint a picture of an innocent man proclaiming his love for someone, stumbling over his words. While it is easy to consider this as just another dramatic ballad, "Your Song" is sweet and lovely, making it an easy recommendation.
5. Someone Saved My Life Tonight
"Someone Saved My Life Tonight" is easily the heaviest track on our list. This is due to the personal nature of the lyrics, which are dark and moody despite the rich instrumentation keeping the song aloft.
"Someone Saved My Life Tonight" is a typical Elton John piano ballad. Still, the lyrics detail an attempted suicide by the singer, fortunately, intervened by someone – or something – called Sugar Bear. Thus, despite the dark themes, "Someone Saved My Life Tonight" is still as sweet as possible.
6. Believe
"Believe" is a classic power ballad, an absolute stomper of a track. It makes for a great feature on karaoke night, which is due to its lyrics' power and simplicity.
With a steady rhythm that builds up to a climactic chorus, "Believe" exudes power through and through. You can hear some sick electric guitar work and John's piano playing if you listen closely. Lyrically, the song is a profession of love to the concept of love itself.
7. Blue Eyes
"Blue Eyes" is a fantastic display of Elton John's musical skill. The instrumentation is complex, with verses sung in the key of B flat, while the chorus is sung in the key of D minor. Numerous other musical complexities present themselves throughout the song.
However, equally apparent is John's ability to maintain your attention. Despite the intricacy of the music itself, John's voice (and the lyrics he sings) can carry even the most musically-challenged listeners through a lush soundscape.
8. Sorry Seems to Be the Hardest Word
"Sorry Seems to Be the Hardest Word" was released in 1976 and was written by John and his longtime lyrical collaborator Bernie Taupin. Unlike many others on this list, this song describes a relationship that is steadily falling apart.
It makes sense then that the instrumentation is mournful, with a slow tempo that evokes the feeling of loneliness and isolation one can feel when one is trapped in a bad relationship that was once good.
9. Blessed
Unlike our previous entry, "Blessed" is far more optimistic in tone. It is the style of Elton John music that I personally love the most. Why?
Because the song features all of the Elton John staples we have all come to love and appreciate: a piano accompaniment, carefully constructed, passionate lyrics, and a fantastic vocal turn. What more could you want in a song?
10. Candle in the Wind
Our last pick is another dour ballad, which is no less beautiful for all of its melancholy. It also happens to be one of Elton John's most recognizable songs.
This was due to his performance of it after the death of Diana, the Princess of Wales. The song is technically a lamentation, a wailing ode sung in mourning, and it has become a staple at funerals where the person has died at a younger age.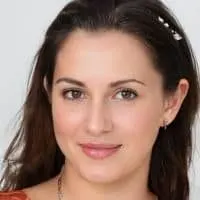 Alexandra loves playing the piano and guitar. She has always been a music lover, but it wasn't until she was in high school that she realized how much she loved to play. It allowed her to express herself without having to be verbally expressive, which is something she found very empowering.