Share on facebook
Share
Share on twitter
Tweet
Share on pinterest
Pin
With the upcoming release of Elvis, there is perhaps no better time than to dig into the King of Rock 'n Roll's discography than now.
Of course, we all know the hits – "Hound Dog" and "Jailhouse Rock" – it is important to remember that, like any rising star in the 50s and 60s, the backbone of Elvis' career was a slew of love songs, many of which still hold up today.
As a result, there are plenty of great Elvis love songs to pick from and this list will focus on only the best of the bunch!
1. Can't Help Falling in Love
If you are at all familiar with Elvis' immense catalog of work, you will immediately recognize "Can't Help Falling in Love." It is not just a great love song – it is a great song, period.
Elvis gives a rich, warm vocal performance on this track, proving once more why the world came to be enamored by him. The lyrics are simple yet evocative, making the song instantly recognizable from the first line alone. Once you hear it, you too will not be able to help falling in love.
2. I Want You, I Need You, I Love You
As was typical for much of his early career, Elvis caused a whirl of controversy when this song was released. Of course, by today's standards, you would be hard-pressed to find something sinister stirring on this track, but this was the 50s, and modesty was key.
As we all know, Elvis was hardly the modest sort. He was the type of man who proudly wore his heart on his sleeve, and "I Want You, I Need You, I Love You" is exactly the type of tune you would expect. It is lyrically simple and direct, but – just like the singer – it leaves an unmistakable impression on its listeners.
3. Love Me Tender
"Love me tender, love me sweet." As if we needed further proof of Elvis' fantastic ear for music, with just one lyric, "Love Me Tender" becomes yet another instantly-recognizable Elvis track.
Released in 1956, "Love Me Tender" is a romantic ballad that has its roots in a Civil War-era tune. Of course, the song we all know and love sounds completely different, thanks to Elvis's unsung prowess as a producer, who mixed and matched this song according to his own tastes.
4. You Don't Have to Say You Love Me
Although many of Elvis' greatest hits lie in the earlier years of his career, his later releases were not devoid of great songs. "You Don't Have to Say You Love Me" was released in 1970, though Elvis was not the first to perform it. Dusty Springfield released it earlier in 1966, becoming her most successful single.
Still, the Elvis version is great for all the reasons that any Elvis track is great. Although his vocal dynamics had shifted in his later career, his voice remained as powerful and rich as ever, and it is on full display here on this track.
5. And I Love You So
"And I Love You So" is another 70s Elvis track. It features a moderate tempo and simple lyrics – and Elvis' incredible voice, of course.
Most of the song is fairly downbeat, with a decidedly morose turn from the King. However, it all culminates in a full, rich chorus that you can easily sing along to – or use to impress your crush.
6. I Need Your Love Tonight
"I Need Your Love Tonight" is an earlier song in Elvis' discography, released in 1959. It is a simple tune, easy to groove to with a honky-tonk feel. You might expect to hear a song like this playing in an old American diner.
The main hook of the song is the same as the title, which makes it easy to sing along to. Still, Elvis shows his range at a few key moments in the song, at once singing high, then hitting a sweet low note that will make you swoon.
7. Burning Love
"Burning Love" is instantly recognizable as a classic rock song out of the early 70s. It is another song of Elvis' that is easy to groove to and features a choral accompaniment in the chorus.
Lyrically, the song describes a fiery love that causes Elvis' temperature to sky-rocket. It is a feverish song in more ways than one, but the lyrics are ultimately sweet as one might expect.
8. It's Only Love (Takes 8 & 9)
Takes 8 & 9 of "It's Only Love" is a strange amalgamation of tracks. The "song" stops and starts at Elvis' behest, as though he is working through it in his own time for all his listeners to hear.
Despite the lyrics not being anything revolutionary, "It's Only Love" is interesting because it shows Elvis in a strange, vulnerable light. It most certainly is not easy listening in the traditional sense, but it is worth your time.
9. Love Me
"Love Me" is a track similar to "Burning Love" in its feverish nature. The track evokes a sort of drunken stupor common to lovesick people, with hazy overtones that evoke cigarette smoke.
"Love Me" describes the pain Elvis' lover puts him through, and he describes in detail all of the horrible things he would let his lover get away with. The lyrics also describe the lengths he would go to for his love.
10. Loving You
Our final pick for this list of the best Elvis love songs is "Loving You," a mellow track that makes a fitting send-off. Elvis's crooning is in top form, and his voice will transport you.
"Loving You" was included in Elvis' movie of the same name, making it a song to listen to and watch.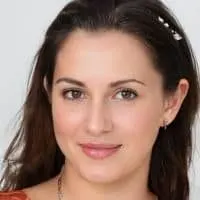 Alexandra loves playing the piano and guitar. She has always been a music lover, but it wasn't until she was in high school that she realized how much she loved to play. It allowed her to express herself without having to be verbally expressive, which is something she found very empowering.