Share on facebook
Share
Share on twitter
Tweet
Share on pinterest
Pin
Known for his unfiltered music that tends to deliver an aggressive sound, Eminem is capable of much more than people think. What's made him such a raw artist over the years is his ability to be vulnerable in his music with an undying passion in his voice, no matter the topic.
Whether you like Eminem or not, you can't ignore his impact on rap and hip-hop, and he has a long list of generational hits under his belt that has garnered an immense amount of respect.
Here are the 10 best Eminem love songs for you to listen to right now!
1. Kim
One of the darkest records from the artist, "Kim," entirely reflects on his personal experiences through his love and truly shows the level of pain he carries with him. Full of anxiousness, sadness, and anger, the record is a blend of hatred and a plea to a past love.
Amid the dialogue, the track comes with heavy boom-bap production that's head rocking. He does a stellar job of making a rhyme scheme sound like a normal conversation, which makes the feelings and emotions seem all the more real.
2. FACK
A record that delivers a simple yet upbeat tempo, Eminem takes a catchier direction with the arrangement of this record. His unique style is heard throughout the entirety of the song, and his rhyme scheme never fails to disappoint.
This record came out of an Eminem era that had plenty of comic delivery. Although his messages were generally serious, "FACK" is littered with many different comical elements through his lyrics.
3. She Loves Me
This record is a well-known hit from Eminem's album Music To Be Murdered By, and it comes with his more recent sound with crisp, layered vocals and harmonies. As usual, his verses are relentless, and every rhyme scheme will keep you waiting for the following line.
Eminem is a fan of the boom-bap sound, and this song comes in with brass melodies that give the song a powerful aura. "She Loves Me" is another excellent example of how Eminem likes to write his love songs with grit and a genuine story.
4. Crazy In Love
Eminem takes a deep dive into his thoughts on "Crazy In Love," which offers a somewhat repetitive instrumental, giving his rhymes 100% of the attention. Outside of the samples used throughout the record, the beat provides a consistent pace most of the time.
Although the artist is capable of harmonizing and even a bit of singing, he tends to prefer a raw approach to the delivery of his lyrics. This song resides a little over five minutes, which makes his quick rhyme scheme seem never-ending.
5. Lady
A record that's actually led by Obie Trice, it also brings the lyrical strength that Eminem has to offer. Considering the impact his voice has, his feature quickly takes over the track, adding that professional touch we all love.
He keeps his sonics pretty level, but he doesn't hold back on his rhyme scheme in any regard. The artist also provides a catchy hook for the track to provide a mild contrast for listeners to feel refreshed for the next verse in line.
6. Love You More
Released with his album Encore, I'd say this is one of the best Eminem love songs as his dynamics and the instrumental portray these emotions really well. The rapper offers mild layered vocals to harmonize around his direct rhymes.
One of the characteristics that make Eminem so special is his ability to tell a story in extremely vivid detail. So much so that you start to feel the emotional impact of his story growing throughout the length of the track, progressively getting more intense.
7. Drips
With a relatively simplistic instrumental, "Drips" is highly catchy nonetheless between its rolling percussion and orchestral melody stabs. Another banger from Eminem and Obie Trice; their vocals compliment each other throughout the entire record.
With the structure of the instrumental, it's hard not to keep your head rocking, and their rhyme scheme will have you rapping along with them. Regardless of the song's simplicity, it's easily one of the catchiest out of Eminem's discography of endless hits.
8. Die Alone
The artist goes all-in on his lyrics, offering the raw take we've all grown to appreciate. "Die Alone" comes with many cinematic elements with anthemic qualities that allow listeners to feel the emotion clear as day.
There's plenty of passion in Eminem's voice, and many fans consider this record of being one of the best Eminem love songs due to the level of power in his delivery. Aside from the vocals, the instrumental is well put together and brings a big aura to the overall production.
9. Hailie's Song
This record brings a somber tone all throughout, and Eminem focuses on singing rather than a relentless rhyme scheme. In his known style, he talks about some of his most painful thoughts regarding the love he has for his daughter.
It's apparent the artist struggles with his life with fame, music, and giving his daughter the life she deserves. We rarely get such an unfiltered look into an artist's life in today's music, yet Eminem has never faltered in this area and continues to tell his life story.
10. My Darling
A song that was released during one of the most challenging eras in Eminem's life, "My Darling," was included with the controversial album Relapse. The instrumental carries a dark tone with heavy brass hits and simple percussion to keep the tempo of the song while complimenting the artist's varying cadences.
Eminem has a lot of fun with the wordplay on this record and distorts his vocals to provide a conversational approach to his rhyme scheme. The creativity in this track is commendable as it sounds like Eminem is having a battle with his own conscience.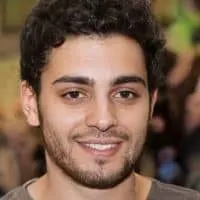 Justin is an audio engineer with years of experience in the field. He has been creating and playing music his entire life, but he really found his passion for engineering when he was introduced to Logic Pro at age 10. Justin has spent countless hours perfecting his craft and now works as a freelance engineer out of Boston, MA.