Share on facebook
Share
Share on twitter
Tweet
Share on pinterest
Pin
Love songs hold a special place in music as artists pour their souls into a special serenade. The feelings get cranked up even further though when emo bands pen odes to their beloved.
It's not by being overly soppy though. Instead, emo bands take the love theme and take it to unexpected new avenues.
Whether it's taking on clichés, channeling real-life events, or exploring darker themes, a strong emo love song never loses its impact. But who has produced the best serenades from the alternative realm?
Here is our pick of the top ten best emo love songs of all time!
1. Alive With The Glory Of Love by Say Anything
Is there anything more loving than taking on a real-life evil? Well, that's the premise of Say Anything's 2005 hit "Alive With The Glory of Love". It's here where lead singer Max Bemis wrote a song based on his grandparents' experience escaping the Nazis in World War II. It's here where Bemis tells the story based on what someone will do to protect their beloved at all costs.
What makes this song great is the juxtaposition between the lyrics and the music. The opening riff is more akin to an indie party tune than a love song about fighting real evil. The up-tempo pace continues through the chorus, solo, and the outro giving a real uplifting vibe.
Yet with Bemis repeatedly saying "I won't let them take you" the chorus cries desperation that is haunting despite everything else.
2. How Do I Tell A Girl I Want To Kiss Her? by Modern Baseball
Sometimes, simplicity works best. It's why Modern Baseball's "How Do I Tell A Girl I Want to Kiss Her?" is such an effective long song.
With just guitar and vocals, the song waxes lyrical about what a girl means to a boy yearning to land his dream crush. It's full of emotive and powerful lyrics with "she's not just another face" really hitting home to the listener.
Away from the lyrics, the bridge features soundbites from some of the greatest romance films ever made. With quotes from "Gone With The Wind" to "When Harry Met Sally", MoBo hit a home run with this sweet ballad.
3. Existentialism on Prom Night by Straylight Run
Sometimes, living in the moment is the truest form of bliss. It's what John Nolan and company explored in their breakthrough hit "Existentialism on Prom Night".
This 2004 song draws on enjoying that one moment with a young love not knowing what happens in the immediate future.
There's a slightly melancholic feel to the opening piano lines but it grows to a soaring rise as the drums and strings kick in towards the end. Nolan's cries of "we glad for what we got" echo enjoying their special moment.
But the recalls of "this delicate balance" in the earlier verse sense a doubt over a prolonged future. Who hasn't had been through that what-if moment!
4. Your Guardian Angel by The Red Jumpsuit Apparatus
"Your Guardian Angel" is about one thing – proving your love to your crush. The second single from The Red Jumpsuit Apparatus' debut album, this 2007 song starts with just acoustics and a cello.
It is only then that Ronnie Winter starts singing about the extremes he would go to for his love.
What makes the song powerful is Winter's repeated emphasis on "even if saving you sends me to heaven." The desperation in Winter's vocals as the line is delivered always hits home even if it is clear if the narrator is actually with his crush.
A soulful song that never lets its guard down.
5. I'll Catch You by The Get Up Kids
The Get Up Kids have remained one of emo's most consistent bands and "I'll Catch You" is them at their charming best. This 1999 piece is about reminding a partner that you will always be there for you no matter what.
The big giveaway: Matthew Pryor's repeated cries of "Don't ever worry".
The message is delivered as a lover reflecting on a long-lasting relationship throughout the years. Pryor's message soars over a rising mix of guitars and piano to show his undying love.
A true ode to sticking with one person through thick and thin.
6. Stolen by Dashboard Confessional
Emo poster-boys Dashboard Confessional know how to pen majestic love songs – see their 2006 hit "Stolen". It sees Chris Carrabba croon about finding his true love and making the transition to becoming a married couple.
There's plenty to enjoy in this feel-good song celebrating married love. With Carrabba singing about having "our dreams assured" and being "the best of the best ones", there's no better way to celebrate true love.
It steals our hearts every time it plays on the radio and is a true emo love song right to its very core.
7. Jet Lag by Simple Plan
Long-distance relationships can be draining (believe me, I know) but overcoming them is what is celebrated by Canadian rockers Simple Plan. The song sees Pierre Bouvier duet with a female co-lead about the pains of being so far away from their love.
Realizing that "you say good morning when it's midnight" is something that feels all too real for anyone who has been through the experience. It's why the hit has been recorded in no less than four different languages with Natasha Bedingfield supplying the English lead as well as versions in French, Mandarin, and Indonesian.
A global hit no matter where the band seems to go!
8. For Me, This Is Heaven by Jimmy Eat World
Jimmy Wat World became the big thing in 2001 with "The Middle" but they were producing cracking songs before they hit mainstream success. Take "For Me, This Is Heaven" from their 1999 masterpiece Clarity.
This song is all about taking the plunge and making the move on your crush.
Jim Adkins sings about going through all the motions before making the move. Against calming guitars, he asks the questions we all ask such as "Can you feel the butterflies" and "if I don't let myself be happy now, then when?".
It's songs about seizing such moments that resonate the most and this emo love song is no exception.
9. I Will Follow You Into The Dark by Death Cab For Cutie
Talking about death is never comfortable but "I Will Follow You Into The Dark" puts a slight comforting notion about the entire process. It's all about undying love and Ben Gibbard delivers the song in a rather simple and uplifting manner.
Discussing everything from a vacancy in Heaven and Hell as well as gutting it out in Catholic school, the song provides the unbreakable bond between two lovers. It's a simple thought but one that has not been expressed better than by DCFC.
10. I Miss You by Blink 182
For all the joking Blink did in their earlier work, their more serious efforts are ones that connected just as well with fans. The mournful overtones of "I Miss You" can be found everywhere from the dark strings to Mark Hoppus's deep renderings of "I Miss You".
The verses hark back to potentially doomed romances from cult references to A Nightmare Before Christmas as well as dramatic imagery such as "the angel from my nightmare. " With an equally dark and brooding video, this 2003 hit is a song for lost loves and reflecting on a devastating loss.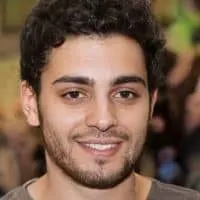 Justin is an audio engineer with years of experience in the field. He has been creating and playing music his entire life, but he really found his passion for engineering when he was introduced to Logic Pro at age 10. Justin has spent countless hours perfecting his craft and now works as a freelance engineer out of Boston, MA.