[amazon box="B00AFOMX7O" template="horizontal" description_items="4″]
The Epiphone Hummingbird Pro electric acoustic guitar is an upgraded version of Gibson's classic acoustic model of the 1960s. The original Gibson Hummingbird can be seen in the hands of Rock legends like Lenny Kravitz and Keith Richards.
Read on to learn how it performs against two mid-tier champions, the versatile Yamaha FG830 and the durable Fender CD-140SCE.
With that being said, here is my review of the Epiphone Hummingbird Pro.
I hope you enjoy it!
Overview
Epiphone Hummingbird Pro is a beginner-friendly guitar with a solid spruce top and mahogany neck, back, and sides.
There are six fancy Grover® Rotomatic® 18:1 ratio tuners on the headstock and classic binding along the guitar's body.
The Hummingbird™'s pickguard and the Fishman® Sonitone™ electronics put the Hummingbird Pro ahead of its mid-tier rivals.
Every guitar is covered by Epiphone's limited lifetime warranty and Gibson Brands™ Customer Service.
Few electric acoustic guitars in the sub $400 price range can match Hummingbird Pro's sound, build quality and playability.
Specifications
Body
Body design: Hummingbird Dreadnaught
Top Material: Solid Spruce
Body Material: Mahogany
Back & Sides Material: Mahogany
Body Finish: Gloss
Neck
Neck Material: Mahogany
Neck Profile: SlimTaper™ D
Scale Length 24.72″
Fingerboard
Number of Frets: 20
Type of Frets: Medium Jumbo
Fingerboard Material: Pau Ferro
Fingerboard Radius: 12″
Fretboard Inlay: Pearloid Twin Parallelograms
Fingerboard Joint: Set Dovetail at 14th fret
Headstock: 60s Sloped Dovewing
Headstock Inlay: Gibson™ "Crown" in Pearloid
Strings
Number of Strings: 6
Strings Type: Gibson™ Phosphor Bronze Acoustic Guitar Strings
Strings Gauge: .012″, .016″, .024″w, .032″ .042″, .053″
Nut / Bridge / Saddle
Nut Material: PVC
Nut Width: 1.69″
Bridge Material: Pau Ferro
Saddle Material: Compensated bone
Tuning Machines & Pickguard
Tuning Machines: Grover® Rotomatic® 18:1
Tuners Finish: Nickel
Tuner Plating: Nickel
Pickguard: Hummingbird™ Shape with Hummingbird Graphics
Truss Rod
Truss Rod Type: Adjustable
Truss Rod Cover: 2-layer Black & White
Electronics
Pickup: Fishman® Sonicore™
Controls: Fishman® Sonitone™ Soundhole-mounted Volume and Tone
Preamp: Fishman® Sonitone™
How It Sounds
The solid spruce top and the dreadnaught design without a cutaway give Hummingbird Pro's sound sufficient loudness, depth, and sustain for unplugged playing in the local club. Yet, I feel it lacks some of the warmth and accuracy of the unforgettable Gibson Hummingbird.
The guitar maintains sufficient tone accuracy for band playing and gets on well with other instruments on stage when plugged in. However, the high end is a bit too prominent, while the mid-range lacks depth and bass.
Playability
When I tested the Epiphone Hummingbird Pro and the original Gibson Hummingbird, I was amazed to find out that both guitars were equally comfortable to play. The guitar's low weight compensates for its bulky dreadnaught design and the lack of a cutaway.
The body's depth and the combination of tonewoods make the Epiphone Hummingbird Pro very suitable for country and rock music. The SlimTaper patented neck profile allows for comfortable fretting without extra tension on the fingers.
Quality
The build quality does not exceed the $400 price tag. Aside from the solid spruce top, the back and sides of this electric acoustic guitar are made of laminated mahogany. Few dreadnaughts in the sub $400 price niche boast Grover® Rotomatic® tuning keys and a Set Dovetail neck joint at the 14th fret.
The nut and saddle are made of compensated bone, which is high-quality PVC, but the bridge and the fingerboard are made of Pau Ferro, a cheaper variety of rosewood.
What Others Are Saying
Epiphone Hummingbird Pro is a guitar with which you'll have no worries about banging it around and taking it on the road, a happy owner says.
This electric acoustic guitar has excellent ratings on Amazon.com and Sweetwater.com as an excellent alternative to the expensive Gibson Hummingbird.
The Hummingbird Pro is an incredible guitar for the money you pay and a great knockoff of the 51-year-old original.
Pros and Cons
PROS 👍
Excellent value for the money
Reliable companion on the road
Good build and tone quality
CONS 👎
Plastic nut and saddle
Tone quality deteriorates when plugged in
Yamaha FG830 vs. Epiphone Hummingbird Pro
Now, let's see how the Epiphone Hummingbird Pro performs against another featherweight champion, the versatile Yamaha FG830.
Sound
Yamaha FG830's sound is well balanced with prominent overtones and balanced consistency on all strings and frets.
The scalloped bracing allows for a louder projection than that of the Epiphone Hummingbird Pro. The top end is vibrant, and the bass has got just enough punch.
Albeit it hasn't got a pickup, Yamaha FG830 grabs the win in the sound contest without a problem.
Playability
Compared to Epiphone Hummingbird Pro, the Yamaha FG830 is a bit hefty. On the plus side, the neck's satin finish guarantees the fretting hand's smooth movement along the fingerboard.
Compared to the neck of the Hummingbird Pro, Yamaha's neck profile is a bit flat. My personal preference in the second round goes for Gibson's remake.
Build Quality
I give credit to Yamaha for using laminated rosewood to make the back and sides of FG830. However, the Hummingbird Pro boasts six Grover Tuners and a dovetail neck joint.
And although its nut and saddle are made of compensated bone, they feel sturdier than Yamaha FG830's.
On the plus, side the FG830 features a scalloped bracing, while that of the Hummingbird Pro isn't. So, it will be fair to call the Build contest a draw.
Price
The Epiphone Hummingbird Pro is 30 dollars pricier on Sweetwater, but I do not think this gives the guitar a decisive advantage in this round. My final judgment is that both guitars are equally good.
Epiphone Hummingbird Pro vs. Fender CD-140SCE
Now, let's see how the Hummingbird Pro stands against another solid challenger, Fender CD-140SCE.
Sound
I give Fender CD-140SCE the win in this round not only because of its scalloped X-bracing that scoops out the midrange frequencies and brings out more bass during unplugged sessions, but also because of its built-in tuner that keeps the selected sound settings during the whole gig.
Playability
CD-140SCE has a 25.3-inch scale, while that of the Hummingbird Pro is 24.72 inches long. With both necks equally comfortable and the tuning machines similarly reliable, the Hummingbird Pro's shorter scale generates lower string tension. As a result, the strings are more responsive and a bit easier to fret.
Build Quality
Without a doubt, the CD-140SCE is the better-built instrument of the two. When holding both guitars in my hands, I felt some imperfections on the Hummingbird Pro's back finish, and the edges of the body and the neck felt a bit sharp.
Price
Fender CD-140SCE sells for $450 in Sweetwater's online shop, while the Epiphone Hummingbird Pro costs just under $370. However, I will give Fender the win in this match because it sounds better than the Hummingbird Pro, no matter if it is plugged in or not.
Frequently Asked Questions (FAQ)
Let me now answer five of the hottest questions about the Epiphone Hummingbird Pro and the brand in general.
Is the Epiphone Hummingbird Pro Made of Solid Wood?
No. Only the top is made of solid spruce, while the back and sides are made of laminated mahogany.
Where is the Epiphone Hummingbird Pro Made?
The Epiphone Hummingbird Pro is made in Indonesia.
Are Hummingbird Guitars Good?
If Martin, Taylor, and Fender form the Holy Trinity of acoustic guitars, the Hummingbird follows right after them. That's how good these guitars are.
Why are Hummingbird Guitars so Expensive?
Hummingbird guitars are expensive because Gibson raised the price of its acoustic guitars by 20% in 2018.
Which is Better: Epiphone Dove or Hummingbird?
The Hummingbird, because its back and sides are made of mahogany, which produces warmer tones. By contrast, the Epiphone Dove Pro is made of maple.
Conclusion
I strongly recommend buying the Epiphone Hummingbird Pro to beginners and more advanced guitarists alike.
This electric acoustic guitar strikes the perfect balance between sound, build quality, playability, and sound. I think it's the best guitar you can buy for less than $500.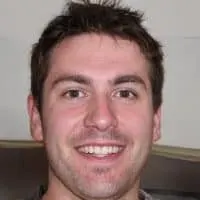 Alex is a man of many talents. He's been playing music since he was young, and has been the main content writer at Tone Start for the past few years. Alex loves to play around with different styles of music and enjoys listening to anything from country to classical.