Selling for about $400, Fender CD-140SCE is an excellent dreadnought cutaway guitar. It features a sunburst solid spruce top and a CD Series soundhole.
The full midrange and high-end tone with a solid low end make this acoustic-electric guitar excellent for live playing.
The tortoiseshell pickguard and the darker rosewood or ovangkol sides and back are signature features of CD-140SCE's design.
Tech Specs
Strings
Number of Strings: 6
String Type: Steel
Strings: Fender Dura-Tone, .012-.052
Body
Body Shape: Dreadnought
Color: Natural
Finish: Gloss
Top Wood: Solid Spruce
Back & Sides Wood: Laminated Ovangkol
Soundhole Radius: 12″
Neck
Neck Wood: Mahogany
Neck Shape: Easy-to-Play design with rolled edges
Fingerboard
Fingerboard Material: Walnut
Fingerboard Inlay: Pearloid Dots
Number of Frets: 20
Scale Length: 25.3″
Tuning Machines: Die-cast Chrome
Bridge / Nut / Saddle
Bridge Material: Walnut
Nut/Saddle Material: GraphTech NuBone
Nut Width: 1.69″
Other
Left-/Right-handed: Right-handed
Electronics: Fishman Presys
Case Included: Hardshell Case
How It Sounds
The solid spruce top and the scalloped X-bracing scoop out the midrange frequencies and bring out more bass when playing unplugged.
CD-140SCE's NuBone 1.69-inch-wide nut and saddle help sustain tonal clarity by maintaining consistent string alignment.
CD-140SCE's Fishman Presys pickup system allows for a wide variety of tone-shaping options. Use the bass, mid, or treble tone controls to achieve the perfect sound.
The notch filter helps eliminate feedback during live playing, while the brilliance control helps cut through the mix.
The phase control comes in handy when recording the Presys output and mike at the same time. And a built-in tuner ensures you keep the chosen sound settings throughout the whole performance.
Here is a video showcasing how the CD-140SCE sounds:
Playability
The smooth, responsive mahogany neck CD-140SCE with a 25.3-inch scale allows fingerpickers to pull off exciting riffs and chords. The deep cutaway provides better access up the neck when playing higher notes and complicated chord shapes.
The rounded edges of CD-140SCE's 20-fret fingerboard enhance string responsiveness when the player needs to wrap their thumb around the neck.
The chrome die-cast tuners hold pitch very well, while the dual-action truss rod provides better string action adjustment.
Build Quality
Fender CD-140SCE has a trim, black-and-white striped binding along the body that highlights the guitar's classic jumbo-cutaway design.
The mahogany neck and rosewood back, and the fingerboard decorated with pearl-like dots sets CD-140SCE apart from some cheaper 200-dollar instruments. The headstock features chrome die-cast tuning machine heads with Fender's logo.
CD-140SCE has a dual-action truss rod that allows for a smooth action adjustment, while the Fishman Presys Plus preamp with a built-in electronic tuner provides a superb tone control even when the instrument is unplugged.
The tortoiseshell pickguard and the gloss body finish give Fender CD-140SCE a classic vintage appeal, while the quartersawn scalloped "X" bracing inside enhances tone depth and bass quality. Hence, Fender CD-140SCE is perfect for bluegrass playing.
What Others Are Saying
Haworth Guitars praises the all-mahogany version of Fender CD-140SCE in their YouTube review. In the video, you can hear how this acoustic-electric guitar sounds with the preamp on and off.
The guys from the Alamo Music Center point that CD-140SCE comes with a nice hard-shell case with solid latches. Which automatically saves you between 80 and 110 dollars.
In terms of sound quality, CD-140SCE's improved nut and saddle do a great job. These two parts are essential, as they come into direct contact with the strings and affect the guitar's playability.
Pros and Cons
PROS 👍
Nice workmanship
Sturdy and reliable nut and saddle
The Fishman Presys Plus preamp was built especially for Fender
CONS 👎
There's little one can say against this guitar. Its classic dreadnaught design may be too bulky for smaller-framed fingerpickers
Fender CD-140SCE vs. Fender CD-60SCE
I am now going to pit CD-140SCE against one of its closest rivals – the CD-60SCE.
Price
CD-60SCE sells for about $330, which makes it roughly $100 cheaper than CD-140SCE.
Top
CD-140SCE is available with a mahogany or Sitka spruce top, while CD-60SCE's mahogany top is a signature feature of its design.
Strings
Fender CD-60SCE only has a six-string version, while CD-140SCE has a six-string and 12-string version. The main difference between the two is that the four lower strings of a 12-string acoustic guitar are tuned an octave higher than the standard 6-string tuning.
Nut & Saddle
CD-60SCE's nut and saddle are made of plastic, resulting in a slightly inferior tone. By contrast, Fender CD-140SCE's bone and saddle are made of a synthetic material called "Nu Bone." It preserves most of the sonic capabilities of natural bone used in top-class acoustic guitars.
Case
Fender CD-140SCE price includes a solid hard-shell case, whereas CD-60SCE comes off the shelf naked. If you buy a hard-shell case for your CD-60SCE, the total will probably reach the price of a CD-140SCE.
Final Verdict
Of course, CD-60SCE is a well-built electric acoustic guitar that sounds really nice. However, for about $110 more, you can go up to CD-140SCE.
You get a hard-shell case and improved material on the neck and saddle. This is very important for the tone quality and the string life of your acoustic guitar.
Fender CD-140SCE FAQ
Let's answer some of the hottest questions about this electric acoustic guitar.
Is the Fender CD-140SCE a good guitar?
I can tell you that Fender CD-140SCE isn't just good; it's fantastic. The best thing about it is the perfect balance between price, build quality and sound quality that the manufacturer has achieved.
Where is the Fender CD-140SCE made?
Since Leo Fender founded the company in 1946, Fender guitars have always been made in California, USA, safe for the cheaper Squier series manufactured in Mexico. As to Fender CD-140SCE, it's 100% California-made.
Conclusion
I can't entirely agree with some fellow reviewers that tag CD-140SCE as an entry-level guitar. First, its price sets it far apart from Yamaha's 200-dollar models.
Second, the Fishman Presys Plus preamp makes this guitar suitable for big hall playing, but it also requires some experience from the fingerpicker.
Finally, the build quality and the synthetic bone used in the nut and saddle set this guitar well above its entry-level siblings.
Let us know what you think about this article in the comments section below. For more acoustic guitar reviews, please click here.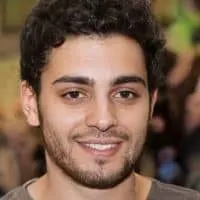 Justin is an audio engineer with years of experience in the field. He has been creating and playing music his entire life, but he really found his passion for engineering when he was introduced to Logic Pro at age 10. Justin has spent countless hours perfecting his craft and now works as a freelance engineer out of Boston, MA.