With a pretty diverse catalog, the Foo Fighters were able to captivate millions of listeners with a lasting impression. From lighthearted records to some that offer much more grit, the band is capable of a significant range in their music.
Even if you aren't an avid listener of their work, there's a good chance you've heard their music at some point in time.
In this article, you'll get a brief breakdown of the 10 best Foo Fighters love songs that made a significant impact on their fans!
1. Walking After You
The instrumentation of this record holds up from beginning to end, and the lyrics definitely take the spotlight above all else. Where you want to put your focus in this record is with the message it's trying to send, which is pretty somber for the most part.
Aside from that, there's a sense of peace that washes over you, and a lot of this has to do with the record's dynamics. Even if the song is pretty repetitive, the instrumentation is beautiful to say the least, and really tugs at your emotions.
2. Everlong
Featured on their album The Colour and the Shape, there's no argument that this record was a standout joint among others. It's so popular that the record is still enjoyed today and is widely known for the intro melody in the beginning.
It has a rambunctious tone to the record and a heavy emotion riddled throughout the lyrics and instrumentation. The song comes with a multi-faceted approach that's energetic, emotional, and tonally diverse, which makes it one of the best Foo Fighters love songs, in my opinion.
3. Up in Arms
What makes this song unique is that it's two-toned and switches its dynamic entirely about halfway through, recapturing the interest of the listener. The beginning is relaxing, melancholic, and somber, and then the song flips the script by delivering a faster tempo, grittier melodies, and hard-hitting percussion.
It's a switch that many people love and shows the creative direction that the band is capable of with their music. "Up in Arms" offers the best of both worlds when it comes to their style, and the message takes listeners on a journey that they're bound to remember.
4. How I Miss You
This song takes a similar approach to "Up in Arms" with the direction of its production, as it remains pretty somber for most of the record and then abruptly switches. By the end of the record, you'll be sent off on a completely different spectrum, which is great for displaying different emotional points of view.
The lyrics are the highlight of the record, as the instrumentation is rather simple and doesn't vary too much. Due to the unique direction of the dynamics and melody choices, I feel this is one of the best Foo Fighters love songs on this list.
5. Dear Lover
Featuring many clean melodies and lighthearted vocals, "Dear Lover" is a song that you're supposed to get lost in. With a dreamy dynamic that sounds fairly nostalgic, the somber tone of the lyrics is something anyone can relate to.
As usual, the production quality is stellar and can easily put you in a melancholic state. This is a song that you should listen to alone so you can really sink into the message and dynamics it has to offer.
6. Aurora
"Aurora" can be found on their album There is Nothing Left to Lose, which comes with many memorable tracks that fans continue to revisit. One of the catchiest elements of this record is the rippling guitar melodies that envelop you from every direction.
The percussion is pretty simple, but it does its job of keeping the tempo while the lyrics and top melodies grab the interest of the listener. It carries a message that many people can attach their own experiences to, making it a memorable addition to their discography.
7. Headwires
With an upbeat from beginning to end, "Headwires" is a classic from the band and won't dwindle in quality no matter how much time passes. It delivers many clean melodies and soft vocals that people seem to really love, not to mention a message that's bound to stick with you.
It doesn't take long for the song's energy to reach new heights, as they kick it up a notch when the hook comes around. Although this is a common trait for the band, it's something that listeners really enjoy about their productions.
8. See You
This record takes a different route as it boasts many acoustic melodies instead their usual take on energetic, electric melodies. In some ways, I feel the track takes a lot of influence from rock and indie music from a bygone era.
In a similar fashion to many of their other songs, the lyrics take the spotlight here and come with a pretty easy message to digest. Overall, the record comes with a lighthearted and fun tone that's bound to put you in a good mood, regardless of the lyrical content.
9. What if I Do?
"What if I Do?" is a song that demands your focus on the lyrics, which is the best part of the song in my opinion. Of course, the instrumentation heavily supports the emotion behind this message as well.
Although the tone of the record sounds somewhat dreary, it still comes with an uplifting nature that's infectious. It's a nice change of pace from their usual work, and fans are equally responsive to what the track has to offer.
10. Miracle
Definitely a fan favorite when it comes to their acoustic records, "Miracle" comes with many qualities that you won't soon forget. Each note is played with purpose, especially in support of the general tone of the record.
There's a lot of passion in the vocals, and for me personally, I think this is one of the best Foo Fighters songs of all time. It's a song you can revisit time and time again, thanks to its organic nature and impactful storytelling.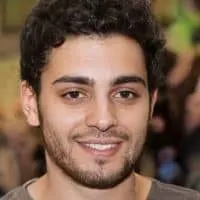 Justin is an audio engineer with years of experience in the field. He has been creating and playing music his entire life, but he really found his passion for engineering when he was introduced to Logic Pro at age 10. Justin has spent countless hours perfecting his craft and now works as a freelance engineer out of Boston, MA.