It's about time that we finally reveal our Fulltone OCD (Obsessive Compulsive Drive) pedal review. All Fulltone pedals are built handmade in Los Angeles, California. Fulltone claims that the OCD is one of the best, if not the best overdrive pedal out in the market. Over the years the OCD has gained huge popularity and approval – all for a good reason.
In this review we will be checking out everything you need to know about the OCD so you can determine whether this is the right pedal for you. Please note that we will be looking at version 4 of the Fulltone OCD in this write-up (what's the difference between each version?).
BACKGROUND
Michael Fuller founded Fulltone back in 1991 in Los Angeles, California. The company has produced and manufactured thousands of high-quality hand-built pedals across the globe. Each pedal is made and tested by the guys over in Southern California at their local shop. Fulltone claims to use nothing but top-notch components to ensure only the best for their customers.
SPECIFICATIONS
​Here is a list of specifications for the Fulltone OCD:
| | |
| --- | --- |
| Input Impendence | 395K Ohms |
| Output Impendence HP Mode | @63k Ohms |
| Output Impendence LP Mode | @83k Ohms |
| Current Draw | 5 Milliamps |
The Fulltone OCD product manual can be found here for your convenience.
CONTROLS
The controls of the OCD are quite simple and straightforward. There are three knobs labelled: volume, tone, and drive. Furthermore, the pedal also features a switch that toggles between two different modes: HP (High Peak), and LP (Low Peak).
VOLUME: Controls the amount of signal that exits the pedal.
The volume knob is pretty self-explanatory. Surprisingly, the OCD features roughly 25dB of available gain, which means you only need to keep the volume around 9 o'clock to still achieve a tremendous volume boost.
TONE: Affects the high frequencies only.
The neutral position for the tone knob is at 12 o'clock. Turning the knob counter-clockwise provides a smoother high-gain lead sound, and turning it clockwise gives off a more cut and less-compressed feel.
DRIVE: Controls the amount of distortion produced.
Turning the drive knob clockwise adds more distortion. It can also be useful for overdriving your amp if you keep the knob below 10 o'clock.
HP/LP SWITCH:
HP: Setting the switch to HP (High Peak) gives you an increased bottom-end, more distortion seen from the drive knob, increased volume, and a minor increase in upper mids – useful to achieve a more British vibe (i.e. Vox and Marshall). The HP setting is very similar to a gain boost.
LP: Setting the switch to LP (Low Peak) provides you with incredible accuracy to the original sound of your guitar and amp. It's also useful for clean boosting, or when you're not after that British-type sound.
SOUND
You can use the OCD as either a clean drive or an overdrive – both of which work very well. The clean drive really allows you to add tremendous character to your guitar, while remaining sensitive to your overall dynamic range.
Comparisons are constantly drawn between the OCD and the Ibanez TS9 online. As usual, personal preference plays a major part in this discussion. The OCD provides extremely fat low end with tonnes of tone, which makes it ideal for blues or heavy rock genres.
SAMPLE SETTINGS
Here are some sample settings provided by Fulltone in the manual that's provide with the product. The tones listed below are for blues/rock, or a rock british tone.
Blues/Rock Rhythm Tones (Neck PU on clean set amp)

Volume = 11 o'clock

Drive = 10 o' clock

Tone = Set to preference

Toggle = LP
Rock British Tones (Bridge PU on clean set amp)

Volume = 10 o'clock

Drive = 1 o' clock

Tone = Set to preference

Toggle = HP
VERSIONS
We recently wrote an article detailing the various versions of the Fulltone OCD. Don't let others confuse you, there are only 4 variations of the OCD.
You can check it out here for further details.
FEATURES
It's important to note that the OCD features true-bypass. Furthermore, Fulltone has gone and incorporated an active anti-pop circuit to avoid any unwanted popping – generally seen at higher volumes. This aspect really helps separate the OCD from other true-bypass pedals in the market.
The OCD can be powered using a 9V battery or AC adaptor. The battery compartment can be removed by unscrewing the panel located underneath the pedal. Very easy and convenient.
If you are interested in listening to some audio samples of the OCD in action then go check out their official website. On the page they show off some of the tones that are achievable by the pedal using different settings. It's pretty neat as it gives you an idea of how the unit actually sounds, so you know exactly what to expect before you make the purchase.
On their website they also feature a nice FAQ section for the OCD. So if you are unable to find the answer in this review then go check it out.
WARRENTY
All Fulltone products are supplied with a limited 5 year warranty with proof of purchase that the product was brought from an authorised Fulltone dealer. So in the event that your OCD is defective you will be happy to know there's warranty covering it.
FINAL VERDICT
If you look at any of the reviews online they all say the same thing. There's a reason the Fulltone OCD is regarded so highly by the community. Taking every aspect of the pedal into account – I can safely say that the OCD is one of the best overdrive pedals out there right now.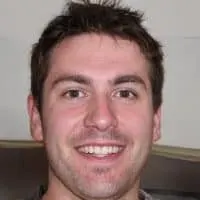 Alex is a man of many talents. He's been playing music since he was young, and has been the main content writer at Tone Start for the past few years. Alex loves to play around with different styles of music and enjoys listening to anything from country to classical.