Future has repeatedly proven to the music industry and his fans that he knows how to make a hit. He also comes with a surprising amount of range in his music, and many of his love songs quickly became lasting hits.
The artist has been around long enough to go through many stages of development, but he's definitely found his niche at this point.
In this article, I'm going to dive into the 10 best Future love songs from his career that'll always be remembered.
1. Real Love (Feat. Young Thug)
This was a stand-out track on their joint mixtape Super Slimey, which is stacked with back-to-back hits. "Real Love" has light melodies on top of knocking percussion, which is a prominent aspect of the entire record.
Both artists deliver plenty of range in their vocals, and there are many reverberating harmonies that ripple between the ears. You can hear the emotion behind both artists' lyrics, which boast a mix of love and pain.
2. Shotgun
There's a dramatic tone to this record from every angle, and the pain in Future's voice supports the dynamics of the instrumentation quite well. The top melodies are what resonate with me the most as they have a cinematic quality to them that's stellar.
Future is no stranger to this type of music, but it is a slower record than what much of his fan base is used to. Due to the instrumentation alone, the record definitely deserves a full listen, as it's well-produced from every angle.
3. Extra
With slow percussion that leaves plenty of room for Future's vocals to shine through, "Extra" is a great record if you're looking for some R&B vibes. I feel this is one of the best Future love songs on this list, as the dynamics and production hold up to that title.
The lyrics are pretty direct and general, which makes them quite relatable to many everyday people. Outside of his vocals, the kicks, hi-hats, and padded melodies are what stick out the most throughout the record.
4. I Be U
This song can be found on his project called Honest, and the production really encapsulates the vibe of the project as a whole. The melodies are pretty simple, but they have a rippling, ethereal sound to them that fit perfectly with Future's vocals.
Taking influence from multiple genres, I can hear pop, rap, trap, and R&B styles in the production, and Future adds a catchy element that makes each lyric memorable. Although the track remains pretty simple all throughout, it still leaves an impression as it hits all the right notes.
5. Turn On the Lights
One of the older records on this list, you can tell "Turn On the Lights" comes from an earlier point in Future's career. I'd say the production quality is pretty telling here, as it uses many tropes that simply aren't used anymore in modern rap music.
The types of synths and percussion choices throughout the song are elements of a past era in rap music. Nevertheless, it's still a memorable record for many die-hard Future fans, and it also shows how far Future has come with his sound.
6. Neva End (Feat. Kelly Rowland)
I feel this is one of the best Future love songs, primarily due to the nostalgic elements throughout the production. The percussion and instrument choices sound a bit dated today, but they were a complete hit back when this song was released.
"Neva End" also features supporting vocals from Kelly Rowland, which was a big selling point for this record when it was released. Even though some of the percussion choices sound dated, the 808 still hits hard to this day.
7. Use Me
A record that has every element needed to become a hit, "Use Me" still holds up today as a fan favorite. The melodies consist of vocal pads and synth drones that slowly shift from left to right, and the production remains open to let Future's vocals shine through.
You'll also find that the dynamics are well put together with the right effects, as there's enough reverb to give the track an airy feel, but it's not overbearing. If anything, you'll get reeled in by the sharp percussion, which is relentless for the most part.
8. Love Thy Enemies
With a much more somber tone, "Love Thy Enemies" will hit you right in your core, which is heavily due to the light melodies rippling on top of the track. If you're feeling done, this record can easily be the soundtrack to your thoughts, and you might find some solace in it.
If you sit and listen to Future's lyrics, you'll start to hear a significant amount of pain through every word. It's a great record for times of reflection and solitude, and the dynamics do a good job of encapsulating the song's vibe as a whole.
9. Buy Love
From my perspective, this is one of the best Future love songs, and I think it's due to the intricate nature of the production. Not only is it catchy, but the synth plucks have a dreamy feel to them that keeps my ear interested.
His classic vocal style can be heard from beginning to end, and I feel the catchy elements are what give this record its replayability. "Buy Love" does a great job from a production standpoint, and even though the lyrics are fairly repetitive, each element blends well together.
10. Nowhere
It's pretty clear that the focus of this record is aimed at Future's lyrics and the story they tell. Although the instrumentation is consistent, it isn't really the selling point of this song, as it remains pretty simple the entire time.
There's definitely a somber tone to the main piano melody and the slow-rocking percussion, but your ears will be tuned into everything Future has to say. Overall, the message is decent, and it offers something that anyone can take from it.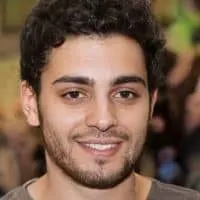 Justin is an audio engineer with years of experience in the field. He has been creating and playing music his entire life, but he really found his passion for engineering when he was introduced to Logic Pro at age 10. Justin has spent countless hours perfecting his craft and now works as a freelance engineer out of Boston, MA.