Share on facebook
Share
Share on twitter
Tweet
Share on pinterest
Pin
With a couple of Grammys, a bag full of AMA awards, multiple Platinum and Diamond selling albums, and a relentless string of number one singles, Garth Brooks is truly one of the most successful artists of all time.
He also happens to be a pretty competent musician. His earnest delivery and the radio-friendly style of his band (the G-Men) have endeared him to audiences for decades. His songs often address the everyday trials and triumphs of the regular folks who love his music.
Here is my list of the best Garth Brooks love songs of all time.
1. To Make You Feel My Love
It's never a bad idea to cover a Bob Dylan song and this 1998 Bob Dylan cover for the Sandra Bullock vehicle Hope Floats is a delicate and tender ballad.
It may be a perfect fit for Brooks as it is one of Dylan's most straightforward and least cryptic songs. It simply expresses the kind of big promises lovers often make to one another.
In Brooks' hands it is sweet, kind, and (of course) incredibly profitable.
2. We Belong To Each Other
The syncopated percussion and soulful backup singers set the stage for this tune about devotion, commitment, and love for all of humanity.
The message of hope and love that is the subject of this song was so personally important to Brooks that he refused to reveal the writer, fearing it might take away from the sentiment of the song.
The song was released in 2020 soon after the killing of George Floyd, saying, "For me, if I'm going to say anything, my music. It always has been, forever."

3. If Tomorrow Never Comes

Love songs can be sweet and tender or big and bombastic, but in this song, love is apocalyptic. At least apocalyptic on a personal level.
This tearjerker with gentle finger picks and subdued instrumentation is about the ends of things and how much and for how long love persists after we are gone.
Brooks has said during live performances that this song is about the thoughts of a parent thinking about their child and how they might cope when they are on their own.
4. Wrapped Up In You
This uptempo number features a bouncy lead guitar line and a percussion section earning its paycheck. By the time the fiddles and mouth harp come in, it's clear that this is a youthful summertime romp about new love and the beginnings of things.
Despite the brisk pace, the song kicks up a notch by the time it gets to the chorus. It mimics the ceaseless heartbeats of any kid, in any town, seeing their crush on a sunny day and trying to keep it together.
5. Stronger Than Me
https://www.youtube.com/watch?v=ghHPAbX4sK0
This piano ballad came very late in Brooks' career as it was a single off his fourteenth studio album, Fun. Being that Brooks was in his 50s when this song was recorded, he brings to it a wisdom that some of his earlier songs lack.
The song is deliberate and competent and takes up space in an assured way as it tells the tale of a man singing the praises of a woman stronger than he is.
The fact that he is probably singing about Trisha Yearwood makes it easy to see why.
6. The Dance
This song came early in Brooks' career. While it is of a piece musically with many country love songs of its era, (it's in the key of G, it features pedal steel guitar and the Nashville String Machine), it's a lyrically atypical love song.
It's not about falling for someone for the first time. It's not even about a breakup.
It's about reflection.
It's about realizing years later that you didn't know you'd never see someone again. This reflective nature of the song (along with an award-winning video) has expanded the song's meaning and made it applicable to all kinds of situations whether it be sports, music, parent/child relationships, or the ending of a romantic relationship.
7. The River
Not to be confused with the 1979 Springsteen tune, this song is about faith and the love of the lord. It uses the metaphor of a boat guided by the lord along the rough waters of life to express Brooks' faith.
Not all love songs are about two people falling in love.
8. Shameless
Of all the Billy Joel songs Garth Brooks could have covered, this one seems pretty low on the list. "Uptown Girl" seems to have the right class politics for a Brooks tune and "Only the Good Die Young" might sound good with a dobro. Once the steel guitars make that abrupt left turn at the end of "Shameless," though, it ends up seeming like a perfect fit.
Maybe it was the involvement of future wife Trisha Yearwood or just Brooks' Midas touch, but the 1991 release took a moderately successful Joel song that peaked at no. 40 on the Adult Contemporary charts and turned it into yet another #1 Garth Brooks hit.
Leave it to Garth Brooks to show up hit machine Billy Joel.
9. That Summer
The premise of this song is that of a coming-of-age novel. It's a tale of a man reflecting on his youth and his summer-long, May-December relationship with a widow who employed him.
Even the title, with the use of "that" as a demonstrative pronoun, emphasizes that the summer was different and perhaps more peculiar than all the others. Stigmatized in some way. It underscores the taboo and nature of the love between the older woman and the young man just blossoming into adulthood.
Perhaps it's the forbidden nature of the love that makes the story so compelling, or maybe it's the longing people identify with, or maybe it's just the way he sings the song.
10. She's Every Woman
https://www.youtube.com/watch?v=jp3EXPmMlwY
It may be the arpeggiated chords, the soft vocal tones, the references to NY and LA, or just the way he says "fire," but the song has the vibe of a countrified James Taylor tune.
Perhaps Brooks is tipping his Stetson to the well-respected singer/songwriter while also putting his own countrified twist onto the coffee shop style.
Let me know in the comments section below what your favorite Garth Brooks love song is!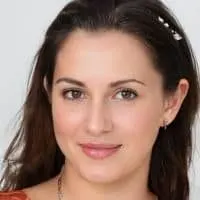 Alexandra loves playing the piano and guitar. She has always been a music lover, but it wasn't until she was in high school that she realized how much she loved to play. It allowed her to express herself without having to be verbally expressive, which is something she found very empowering.