Share on facebook
Share
Share on twitter
Tweet
Share on pinterest
Pin
George Strait is one of the world's most renowned, popular, and enduring country artists. They do not call you the "King of Country" for nothing. From humble beginnings on a ranch just outside of Big Wells in Texas, Strait – like most youths growing up in the 60s – cut his teeth on the Beatles before discovering the likes of Hank Williams and Merle Haggard.
Ever since discovering his love of country, Strait has enjoyed a highly successful career, selling over 100 million records worldwide, making him one of the most successful musicians.
So without further ado, here is my list of the best George Strait love songs of all time!
1. True
The 90s saw Strait already well-established as a noteworthy country musician. For him, the decade began with the release of his tenth studio album, Livin' It Up, which proved to be both commercially and critically successful.
Perhaps it is because of this strong start to the decade that Strait would go on to release no less than nine more records before the coming of the next millennium. "True" is taken off of Strait's eighteenth studio album overall.
The song has an open, airy quality that evokes those vast horizons and empty skies the West is known for. It also perfectly underscores the raw, honest emotion in the lyrics.
2. Carried Away
The 90s was an excellent time for George Strait love songs. Along with his constant output and the consistent sales he drew, Strait also soared to the top of the Billboard Country Charts on more than one occasion.
"Carried Away" is taken off of Strait's sixteenth studio album, Blue Clear Skies, and was a contender with another of his singles for Single of the Year at the 1997 Country Music Association awards. If that does not sell you, consider that the song was also a critical darling, with many listeners complimenting the simple lyrics and Strait's passionate delivery.
3. Carrying Your Love With Me
Although many regard Strait as a country star first and foremost, his influence has spread much farther than some may give him credit for. Take the song "Carrying Your Love With Me," for instance. Not only is it one of the greatest country ballads of all time, but it is also one of the best singles ever to be released, regardless of genre.
"Carrying Your Love With Me" includes several iconic and memorable lines. The first lyric is instantly recognizable – "Baby, all I got is this beat-up leather bag, and everything I own doesn't fill up half." The song is simply a masterclass of lyricism and performance.
4. Check Yes or No
In 1995, George Strait released his first-ever box-set album, which included over four albums' worth of music. The set primarily consisted of Strait's best singles (which may as well have been all of them), barring a few.
"Check Yes or No" was the lead single for an entire album of singles. The song peaked at number one on the Billboard Country Charts and proved to be further testament to Strait's reputation as country music's most consistent hit-maker.
5. I Cross My Heart
For many reasons, the 90s was a big deal in George Strait's career. 1992 saw the release of Pure Country, a drama film featuring Strait's acting debut. While the film underperformed commercially, the same could not be set for the accompanying album of the same name.
Pure Country remains Strait's best-selling album to date, and one of its most instantly recognizable tracks is "I Cross My Heart." The song featured in the film's finale and could make even the most stone-hearted folk shed a tear.
6. I Just Want to Dance With You
One Step At a Time was Strait's second-to-last album released in the 90s. Like most of the records he released during that time, the album was both critically and commercially successful, not least because of the singles which preceded it.
"I Just Want to Dance With You" is arguably the most enduring of these singles, thanks to its crisp production and distinctive tropical atmosphere, proving that Strait was not limited to one sound alone.
7. If You Ain't Lovin' (You Ain't Livin')
Finally, we have broken free of the 90s. In 1988, Strait released his eighth studio album, If You Ain't Lovin' (You Ain't Livin'), which is certified triple platinum by the RIAA. Indeed, even before he hit the 90s zeitgeist, Strait was a country artist to be reckoned with.
The song which shares a name with the album it appears on is a cover of a song initially recorded by Faron Young. Strait, of course, makes it his own with his signature cowboy stylings and distinctive voice.
8. You're Something Special to Me
As we are here, we may as well stick around in the 80s for a little longer. Something Special was Strait's fifth studio album and was certified triple platinum. Its success can primarily be attributed to its lead single, "You're Something Special to Me."
The song evokes the warmth and general style of a young Merle Haggard, but you would never confuse Strait's voice for another. His vocals lend the song a certain warmth that few artists could ever hope to replicate.
9. I Saw God Today
Moving forward in time to 2008, the noughties saw the continued success of Strait's career, despite releasing two albums less than the previous decade. At this point, everyone knew of George Strait love songs, and the man could hardly do any wrong.
"I Saw God Today" is one of Strait's more profound tunes, lyrically speaking. But everything you love about the guitar-strumming cowboy is still here in spades.
10. The Chair
"The Chair" is one of Strait's most classic songs, which will likely endure for years to come.
Not only is it one of country's most lyrically potent tunes to ever be released, but mainstream music critics will also agree that "The Chair" is both profound and funny – and totally, completely George Strait.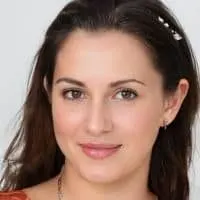 Alexandra loves playing the piano and guitar. She has always been a music lover, but it wasn't until she was in high school that she realized how much she loved to play. It allowed her to express herself without having to be verbally expressive, which is something she found very empowering.