The goth genre has evolved tremendously throughout the years. From its humble beginnings in bands like Bauhaus and Siouxsie and the Banshees, 'goth' has taken many forms and iterations, with love and romance being common themes of the genre.
In today's musical arena, the word 'goth' has become more of an umbrella term, with electronic genres such as darkwave and slow-wave becoming associated with the movement.
In this article, I've compiled 10 of the best gothic love songs. For the most part, I've gone for the classics; there are some more modern choices here too!
1. Love You To Death (Type O Negative)
Album: October Rust
Released: 1996
Type O Negative arguably was, and still is, one of the definitive goth bands. Fronted by the iconic late Peter Steele, they rose to fame with their dark – often sexual and romantic – lyrics, drowned-out guitar tones, and macabre sways which became synonymous with goth.
"Love You To Death" is one of their most popular songs, and for good reason. It's an ode to submissive love, accentuated by a lusting guitar riff and Steele's unmistakable vocals creating a rich, seductive atmosphere.
2. Temple Of Love (Sisters Of Mercy)
Album: Some Girls Wander By Mistake
Released: 1992
Coming in with a more upbeat entry, we have Sisters Of Mercy's timeless goth classic "Temple Of Love". This English goth rock band soared to stardom thanks to their danceable beats between catchy, semi-industrial riffs and Andrew Eldritch's low, unique vocals.
"Temple Of Love" features all the above, with hypnotic female backing vocals creating an outcry of love that you can't help but dance to. It's a staple in goth club nights all the world over, and it's easy to see why.
3. Love Will Tear Us Apart (Joy Division)
Album: Closer
Released: 1980
Joy Division is another iconic band to have come from the UK. Known for their unique and honest approaches to songwriting, "Love Will Tear Us Apart" is their magnum opus and a certified goth anthem. The cheerful keys and guitar passages juxtapose the painful realism within Eldritch's lyrics describing the eventual decay of love.
It might not be a happy song, but it's an honest and true scenario where loving someone more than anything can cause love to fall apart.
4. The Passion Of Lovers (Bauhaus)
Album: Mask
Released: 1981
Continuing with the 'cheerful instrumentals but bleak lyrics' theme, we have Bauhaus, another English goth rock band who became bastions of the genre. "The Passion Of Lovers" lyrically follows a similar vein to that of "Love Will Tear Us Apart" in that it discusses the eventual death of romance through passion.
What I love about Bauhaus is their repetitive dives into specific lines, delivered differently each time by vocalist Daniel Ash. In this song, he repeats "the passion of lovers is for death."
5. Lovesong (The Cure)
Album: Disintegration
Released: 1981
It would be considered a crime to avoid placing The Cure within a list of goth love songs. The English outfit's timeless and aptly titled sway "Lovesong" was created when frontman Robert Smith wrote it for his partner's birthday.
Contrastingly to the previous three songs on this list, "Lovesong" is pure happiness and love within a song. It shows Smith's vulnerability, and how he feels empowered around his partner. Instrumentally, the guitar work is dreamy and loving, with a gentle sway of keys throughout.
6. Just Like Heaven (The Cure)
Album: Kiss Me, Kiss Me, Kiss Me
Released: 1987
Pairing with the slow, loving groove of "Lovesong" is another of The Cure's greatest hits: "Just Like Heaven". While The Cure isn't a goth band across the board, their music does maintain elements of the genre that have become staples within goth communities to this day.
"Just Like Heaven" is a following someone who is madly in love with a woman, yet struggles to find the words to express their feelings. I think the euphoric instrumentals in this track pair wonderfully with Robert Smith's vocals as he describes the one he loves.
7. The Last Beat Of My Heart (Siouxsie & The Banshees)
Album: Peepshow
Released: 1988
Here we have quite possibly the most influential band in the goth movement. Formed in London in 1976 and, at the time, featuring Robert Smith (The Cure), the outfit rose to stardom fairly quickly. They had a true penchant for the romantic side of the post-punk/goth genre, and I think "The Last Beat Of My Heart" encapsulates that well.
The track is eerie, with an accordion subtly following Sioxsie's vocals and a rolling drum pattern echoing in the distance. It works to create a simple atmosphere as she sings of loving someone so much that it would be impossible to live without them.
8. Sacrifice (London After Midnight)
Album: Selected Scenes From The End Of The World
Released: 1992
What's more romantic than expressing your desire to sacrifice yourself to the one you love? According to London Midnight in "Sacrifice", nothing beats it. I think this is their strongest song across their discography, but it's also their most beautiful. The simple keys and synths, each delicate pluck of the bass, and the loving drone of Sean Brennan's rich voice make for a tantalizing gothic combination.
While Brennan dislikes the goth label being placed on his music, I can't dismiss the impact his music has ultimately had on goth culture.
9. Kiss Me Until My Lips Fall Off (Lebanon Hanover)
Album: Let Them Be Alien
Released: 2018
Here we have one of the more modern iterations of goth love songs. Lebanon Hanover is a curious band, lending themselves to all manner of electronic influences with their sound relating quite strongly to darkwave at times. However, some of their songs stand out as true goth hits, and "Kiss Me Until My Lips Fall Off" is their best.
The slow, repetitive drone of the vocalist, the simplistic and hypnotic bassline, and the straightforward lyrics make it a no-nonsense romantic hit with a dark edge.
10. Into My Arms (Nick Cave & The Bad Seeds)
Album: The Boatman's Call
Released: 1997
Nick Cave is one of the most complex musicians to have graced our speakers in quite some time. Fluctuating between topics and always suggesting double meanings, his words and music are adventurous and diverse.
While it can be taken as a discussion on religion, I think "Into My Arms" works tremendously well as a love song. The quiet piano melody and poignant lyrics, with little else in between, make this a vulnerable and powerful ballad.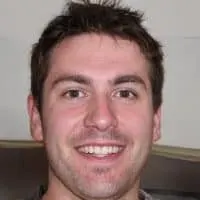 Alex is a man of many talents. He's been playing music since he was young, and has been the main content writer at Tone Start for the past few years. Alex loves to play around with different styles of music and enjoys listening to anything from country to classical.