Share on facebook
Share
Share on twitter
Tweet
Share on pinterest
Pin
Gregory Alan Isakov represents some of the best South Africa has to offer when it comes to music. Born in Johannesburg, Isakov is now a resident of Boulder, Colorado, where he creates folksy indie tunes that paint the picture of a man of exceptional talent and ability.
Like all singer-songwriters, Isakov is no stranger to the classic love song. But while it may be easy to label these tracks as silly little romantic tunes, his unconventional style eschews categorization.
So without further ado, here is my list of the best Gregory Alan Isakov love songs!
1. Words
"Words" is one of Isakov's earliest mainstream hits. It is a slow-moving, easy-going track that somewhat evokes the style and sensibilities of early Coldplay (circa Parachutes-era).
The slow 6/8 time signature evokes the image of someone swaying in a hammock, while the lyrics detail the more profound meaning of words to hold at night. Isakov's lyrical ability is on full display here, and what you get is an evocative, sobering track that is best listened to under the light of the full moon.
2. Living Proof
"Living Proof" is an actual folksy tune. Along with Isakov's unique delivery evocative of the American Southwest (in particular, the words "darlin'" and "pardon"), the song as a whole is the kind you would want to listen to while hopping trains. In contrast to our previous suggestion, "Living Proof" has more in common with Mumford & Sons than Coldplay.
The lyrics evoke imagery of another age entirely and are sung to a lover whom Isakov met upon the hilltop. The particular choices of similes and metaphors make this track seem older than it is, which is saying something considering that it was released as recently as 2013.
3. Chemicals
"Chemicals" is taken off Isakov's latest album, Evening Machines, released in 2018. The song has a steady groove that would sound just as at home at a new-age club as a bar in Dallas.
Isakov's vocal abilities are just as notable as his lyrical chops. Towards the end of the song, Isakov launches into a flurry of humming as sweet and warm as cocoa on a cold night. In fact, that is probably the best way to enjoy this lovely tune – sitting at home under the covers as it snows outside.
4. She Always Takes It Black
"She Always Takes It Black" is one of Isakov's most well-known songs. Released in 2013 on The Weatherman, the song is short and sweet, coming in at 2 minutes and 50 seconds in length. However, Isakov makes the absolute most out of that time.
Again, Isakov displays incredibly nuanced lyrics. The song describes the kind of selfless love one may feel for another and how it feels never to have that love reciprocated. The entire song is endlessly quotable – you do not get this kind of poetry nowadays.
5. The Universe
Another track off of The Weatherman, "The Universe," is a slow-moving, slow-burner of a track. It never quite picks up – but it never needs to. Though the chord progression may be simple, Isakov's great voice makes the melody sound sweet.
Isakov's penchant for obscure yet compelling comparisons and metaphors is also on full display. Despite that, the leading hook and chorus remain simple. As a result, there is not much deeper meaning to the song than what you hear, but that is not bad.
6. The Stable Song
"The Stable Song" is an Isakov staple, one of the singer's most famous and popular songs. With the cadence of a cowboy and the sweetness of sugar, Isakov's voice is remarkable, his delivery powerful and expressive.
The instrumentation is also noteworthy. The song features a banjo in addition to more commonly-used instruments such as a violin. It is an incredibly well-done piece of composition, and it baffles me that Isakov is not more popular.
7. Master and a Hound
"Master and a Hound" is taken off of the same album as "Words," a record titled This Empty Northern Hemisphere. No other song on the record manages to capture that empty hollowness that the title describes. "Master and a Hound" sounds sparse despite the power of Isakov's voice.
Lyrically, the song describes the tragic relationship between a father and his son, or rather the master and his hound. There is mention of a carnival, which the father took the son to when he was still a child. There is no doubt that "Master and a Hound" is a bittersweet track.
8. Bullet Holes
"Bullet Holes" is a reasonably recent Isakov track, released in 2018. If nothing else, the song shows that throughout his entire career, Isakov has remained authentic and genuine to himself as an artist.
The instrumentation of "Bullet Holes" makes it a much warmer song than others on this list, but I would not go so far as to call it happy just yet. The chorus sounds hollow, as though it were being heard through a wall.
9. All Shades of Blue
"All Shades of Blue" is yet another track taken off the indelible The Weatherman. It has a sort of honky-tonk feel thanks to the inclusion of a banjo.
"All Shades of Blue" may not convert anyone who is not already a believer (of Isakov), but it is a great little number that makes for sweet, easy listening.
10. Shining Offa You
"Shining Offa You" is the earliest Isakov track we have included on this list, released way back in 2005 on Songs for October, his sophomore studio album.
This track is perhaps the most conventional on this list. It plays like a straight folksy tune, something the Oh Hellos might have recorded. But it remains another excellent example of the singer-songwriter's incredible musical talent.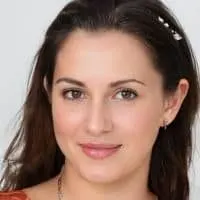 Alexandra loves playing the piano and guitar. She has always been a music lover, but it wasn't until she was in high school that she realized how much she loved to play. It allowed her to express herself without having to be verbally expressive, which is something she found very empowering.