When it comes to classic hard rock, few names come to mind more than Guns N' Roses. Formed in 1985, their iconic songwriting style and appearance catapulted rock to the worldwide stage and would carve the path for many bands to follow in their footsteps. Their sheer talent and dedication to the rock scene earned them hall of fame status and respect all the world over, with sellout tours whenever they decided to hit the stage.
Lyrically, there aren't many topics that Guns N' Roses haven't touched, but the complexities of love and relationships are where some of their best material resides.
So without further ado, here is my list of the 10 best Guns N' Roses love songs!
1. Sweet Child O' Mine
Album: Appetite For Destruction
Released: 1987
Few songs within the rock world are as immediately recognizable as "Sweet Child O' Mine". Slash's signature guitar lick introduces one of the most influential tracks in what would become modern 90s rock and skyrocketed the band's recognition tenfold.
Based upon a poem frontman Axl Rose was writing about his then-girlfriend Erin Everly, it's a loving ode to a romance that unfortunately ended a few years later. Nonetheless, the song is incredibly sweet and features one of my favorite guitar solos.
2. November Rain
Album: Use Your Illusion I
Released: 1991
We won't just be covering the positives of love in this list. Second up we have "November Rain", which is a tearjerking track exploring the pain of unrequited love between two people. In this song, Axl Rose is doting on someone who doesn't feel the same way back, with an immediately melancholic mood set by the touching piano passages and gentle background keys.
I think the music video for this track pairs very well with the song itself. A regular spin in any Guns N' Roses fan's collection, I'd highly recommend "November Rain" to anyone who wants to see a more delicate side of the hard rock icons.
3. Think About You
Album: Appetite For Destruction
Released: 1987
Jumping from slow melancholia to hard rock power, we have one of Appetite For Destruction's best songs. Written by Izzy Stradlin before he ultimately joined Guns N' Roses, it's a hard-hitting feel-good track about falling in love and the elation that comes with it.
While it's fast-paced and full of groove, it has post-rock twangs in the background guitar tones which give it a dreamlike atmosphere from time to time. Paired with a fantastic solo, it's one of their most enjoyable songs in my opinion.
4. Patience
Album: G N' R Lies
Released: 1988
Just as "Sweet Child O' Mine" is instantly recognized thanks to its iconic introduction, so too is "Patience". Axl's whistles lull us into the simple, acoustic auditory pleasure that became an immediate love song hit from the moment it struck the airwaves.
The song sings through the story of a man who has strong feelings for a woman who is in a relationship with someone else. It can also be understood as a song about the importance of working through issues in relationships, but that's a looser connection to the former idea.
5. Shadow Of Your Love
Album: Appetite For Destruction
Released: 1987
While Guns N' Roses get the limelight for this track, it didn't originate with the band. It was originally written by frontman Axl Rose and his childhood friend Paul Tobias in their previous band called Hollywood Rose. The song would become an iconic part of Guns N' Roses when the band incorporated it into their rehearsal routines.
The song has a heavy glam influence which is unmistakable, while also having some thrash chimes in the guitar riffs here and there. An energetic uproar through and through, it's no wonder the band got so excited when they played it together in rehearsal for the first time.
6. Don't Cry
Album: Use Your Illusion I
Released: 1991
"Don't Cry" is a fairly standard ballad from Guns N' Roses which sounds like "November Rain" in places, but it's the sad, fragile instrumentals that keep drawing me into this classic.
I think Shannon Hoon's guest vocals elevate this from being a fairly standard Guns N' Roses track to something with a little more flair and appeal. Guns N' Roses have explored the themes within this song before, but Slash's powerful solo and Hoon's contributions make it stand out just that little bit more.
7. Yesterdays
Album: Use Your Illusion II
Released: 1991
Moving on is no easy feat for anybody, let alone moving on from the loss of love or friends. In "Yesterdays", Axl Rose explores just that as he sings of days gone by, memories that begin to fade as the present becomes prevalent, and remaining focused on the future.
What begins as a gentle instrumental erupts into Rose's energetic vocal chimes and huge, open riffs which create a feeling of warmth throughout the track. I think this warmth feels like nostalgia and is surrounded by feelings of love and reminiscence.
8. Since I Don't Have You
Album: "The Spaghetti Incident?"
Released: 1993
The Spaghetti Incident? contains some of my favorite Guns N' Roses tracks. While it's primarily a cover album for old punk rock bands, there lies within some golden moments in Guns N' Roses' career. One of those particular moments is in their chilled-out, loving rendition of The Skyliners' 1959 hit "Since I Don't Have You".
Axl and co kept their original spirit while upholding the doo-wop, doting sway of the original piece in one of the best covers of their career.
9. Locomotive (Complicity)
Album: Use Your Illusion II
Released: 1992
Lasting an impressive 8-and-a-half minutes, we have the heavily punk rock-inspired "Locomotive". I feel this is one of Guns N' Roses more underrated tracks, off Use Your Illusion II and potentially their whole discography.
Axl's whining vocals between his classic chimes and Slash's unmistakable riffs make the lyrical content on love and loneliness. While it might discuss a relationship or love gone sour, I think it deserves a slot on this list.
10. Estranged
Album: Use Your Illusion II
Released: 1991
Following on from the theme of unrequited love in "November Rain", "Estranged" explores Axl Rose's past relationships and the heavy feeling of loss. It jumps from somber piano-fronted sections to hard-hitting ballad moments which make it stand out on Use Your Illusion II.
I've saved one of the most depressing Guns N' Roses tracks for last. "Estranged" is such a heartbreaker of a song, from its slow, hopeless piano passages to the solo which follows behind it attempting to offer a glimmer of hope to a love lost.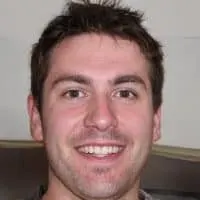 Alex is a man of many talents. He's been playing music since he was young, and has been the main content writer at Tone Start for the past few years. Alex loves to play around with different styles of music and enjoys listening to anything from country to classical.