Music is an art, and it is one of the few universal languages. Music is a way of communicating uniquely to give emotional and casual expression according to a specific message or information. It is also an art that permeates every human race. You might never be able to separate music from art because they both have psychological effects on humans. They also have a symbolic way of passing information to people, expressing creativity, and making everything beautiful.
You can integrate your musical taste into the outlook or creativity in your music practice room. The décor in the music room will determine the atmosphere in the space, speak about your personality, and become an inspiration source.
Are you looking for how to beautifully decorate your music practice room to become a source of inspiration and a garden of bliss? Here are some tips to guide you on how to decorate your music room without hassle.
1. Use Soothing and Melodious Colors
Specific colors can help your music room to have a distinct identity, appear vibrant, and become lively. Bright colors especially have a significant way to stimulate the brain, while cool colors also help to trigger soothing sounds and soft melodies. A harmonious combination of these colors can set a perfect tone for your music practice room.
Some of the unique colors you can try to include white, black, brown, green, orange, purple, etc. Using these colors for your music practice room will help you to better express how you feel. These colors can come in different patterns that make the room eye-catching and leave a long-lasting impression.
2. Use Eye-catching Music Wall Art
Music and wall art has a special connection that can massage your emotions. Music wall arts can be in any form, and it can be a combination of pictures of your mentors, favorite musical instrument, or motivational words. The kind of wall art you hang speaks about your personality, and one can go for musical frames in all genres of art.
Using music wall arts will help you properly set the décor tone of your music practice room. It helps create a focal point, improve texture, add colors, and complete the entire décor. Some unique music wall arts can also be a source of inspiration for your music while also offering a calming effect on your emotions.
3. Use Suitable Lighting
Using suitable lighting is a smart way to add life and brighten your music room outlook. Light creates a suitable ambiance for the room's purpose. Music rooms can have either natural light or artificial light, or both. The goal is to use lights that you can control its brightness. Different types of lighting, such as spotlights, projectors, LED lights, etc., are both decorative and functional. The light will enhance the beauty and existing color in your décor.
4. Add Colorful Plants
Colorful plants are one of the best representations of nature that add color to your space. Pots or bowls of plants in different sizes and shapes with a touch of bright paints will add life, creativity, and texture to the music room. Apart from plants being an art of décor, it is used to absorb sounds, sanitize the air, and give a natural look and feel in the room.
Small plant vessels or pots are always suitable for plant placemen because they add more beauty and refresh the air in the room. This décor item is even more significant because nature is one of the biggest inspirations of music.
5. Decorate Your Walls with Photographs
Using different frames of pictures on your music room walls helps it look attractive and relieve stress. There are several choices of photographs you can explore on your walls, and it can be the photographs of your favorite musician, lyrics of some of your songs, images of musical items, etc. These photographs can serve as deep inspiration for your music and emotions, and they can also be a source of inspiration to do more and become more.
6. Add Decorative Furniture and Music Items
Decorative furniture and music items can be functional or non-functional. It can be from old musical instruments, posters, vinyl, CD racks with attractive colors or patterns, furniture including stools, chairs, tables, wood carvings, instruments like drums, piano, guitars, etc be transformed into decor items.
These materials help your music practice room be homey and comfortable. These items can also inspire you to spend longer time in the room and enhance your creativity. The effective way to get the best out of this décor idea is to ensure these items' proper and creative arrangement. Ensure their harmonious flow and uncluttered layout on your walls or shelves.
Wrapping Up
In a nutshell, music and art are ways of embracing life, changing people's perception about how they view life, soothing emotions, and creating a friendly atmosphere. Ensuring proper setup in your music room will create an atmosphere that will suit your passion and inspire your music. Feel free to explore the various ideas above.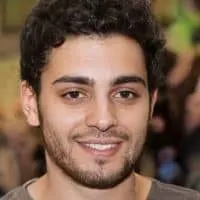 Justin is an audio engineer with years of experience in the field. He has been creating and playing music his entire life, but he really found his passion for engineering when he was introduced to Logic Pro at age 10. Justin has spent countless hours perfecting his craft and now works as a freelance engineer out of Boston, MA.