Imagine Dragons is one of the few bands that came from nowhere and quickly broke into mainstream music. The band has been a global hit since their first single, "It's Time." Their fame then further exploded after the release of their highly successful debut album, Night Vision.
Over the last ten years, the band has sold over 75 million records, making them one of the world's best-selling music artists. They have also won many awards, including a Grammy Award, three American Music Awards, and nine Billboard Music Awards.
Their music falls in the pop-rock category, but it also blends in many other genres to create a musical style that is relatable and unique.
Their love songs are incredibly impactful, so today, I'll be looking at the 10 best Imagine Dragons love songs!
1. Believer
Album: Evolve
Released: 2017
My number one pick for the best Imagine Dragons love song is "Believer." The song is the lead single for the band's third studio album, Evolve.
"Believer" has an intensity that perfectly sums up what this band is all about. It combines many genres with deeply relatable lyrics into a perfectly constructed song.
The song was a massive hit, and understandably so. It reached the top of the charts in many countries, including the US, the UK, and Canada. It also has over 2 billion views on YouTube and over 2 billion streams on Spotify.
2. Demons
Album: Night Vision
Released: 2013
The second-best Imagine Dragons love song is another one of their biggest hits – "Demons." This iconic song was one of their earliest works and appeared on their debut studio album, Night Vision.
"Demons" talk about the dark sides of ourselves that we keep hidden deep down. The singer warns his lover that these demons are there. This is very relatable because we all have those demons that get exposed to the people we love the most.
The song was also highly successful commercially. It topped the charts in many countries and became one of the best-selling rock tracks of all time.
3. Thunder
Album: Evolve
Released: 2017
The next spot on this list goes to the incredibly catchy song, "Thunder." Not everyone will agree that this is a love song, but I argue that it is. The lyrics do not give us much to interpret, but the general feel of the song is one of love.
This was also one of the band's most successful songs. It reached the number one spot on many charts, including the US Mainstream Top 40, US Adult Top 40, and the US Hot Rock Songs.
4. It's Time
Album: Night Visions
Released: 2012
"It's Time" is the first single that the band ever released. It just goes to show what a talented group they are to be able to make such a big breakthrough right at the beginning of their professional careers.
The song was mostly written by the band's lead singer, Dan Reynolds. In the lyrics, he talks about his resistance during a time of great turmoil. In a time of struggle, a way must be found to overcome it.
5. Whatever It Takes
Album: Evolve
Released: 2017
Next, we have one of the band's more arena-rock-inspired songs – "Whatever It Takes." The track was also popular for commercial use, as with many other Imagine Dragons songs. It features in the video game Madden NFL 18 and also in WWE's event, Battleground.
As the name suggests, this track talks about doing whatever it takes to attain what one wants. This can also apply to love relationships. If we look at the lyrics in this light, it becomes a beautiful love song.
6. Not Today
Album: Evolve (deluxe edition)
Released: 2016
"Not Today" was written as the original soundtrack for the film, Me Before You. The film itself is a romantic love-inspired masterpiece, and the song is nothing less.
The song talks about the pain that is felt when we cannot be with the person that we love. It asks when it will get easier, only to answer itself with the title phrase – "not today."
7. I'll Make It Up To You
Album: Evolve
Released: 2017
The next Imagine Dragons love song is "I'll Make It Up To You." In this song, the singer declares to his lover that he has wronged her and that he will make it up to her. It speaks of how beautiful their love is, how imperfect he is, and how his vices hurt her.
8. Bleeding Out
Album: Night Visions
Released: 2012
"Bleeding Out" is another beautiful love song where the singer speaks about doing anything for his lover. He states that he will even bleed out for her, meaning he will give his life for her. The song is upbeat, with an arena-rock style.
9. Emma
Album: Hell And Silence (EP)
Released: 2010
This love song is written for a woman named Emma. "Emma" combines a catchy melody with simple lyrics and an infectious chorus. It has a fun, and upbeat feel to it while still being a beautiful love song.
"Emma" is also one of the oldest songs by the band, although it has been adjusted and re-recorded.
10. My Fault
Album: Night Visions
Released: 2012
The last love song to make it into my 10 best love songs is "My Fault." In this emotional track, a relationship has ended, and the singer wants to know from his lover if it was his fault.
The situation is very relatable because so many people go through a breakup, and after some time, they feel lonely and start to wonder if it was their fault.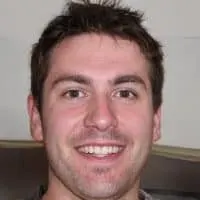 Alex is a man of many talents. He's been playing music since he was young, and has been the main content writer at Tone Start for the past few years. Alex loves to play around with different styles of music and enjoys listening to anything from country to classical.