Share on facebook
Share
Share on twitter
Tweet
Share on pinterest
Pin
Rock music has had a chokehold on the music industry for decades, and although popular genres shift from one generation to the next, Rock music won't be going anywhere. The genre comes with its fair share of tropes, but it's highly versatile and can offer many different unique productions that are considered timeless by many music enthusiasts.
It's a genre of music known for its influence and driving force that gets people reeled in.
That same power within rock music is known to spark inspiration in people, and this article is going to dive into the 10 most inspirational rock songs of all time.
1. Eye of the Tiger by Survivor
Sitting at number one on this list, and rightfully so, "Eye of the Tiger" is a song known worldwide and tends to get listeners amped up from the moment it starts. It has a great riding tempo that's danceable and will get your head nodding once the drums come in.
Aside from the strength within the instrumentation, the lead vocals carry the perfect amount of energy to match the relentless production. Overall, from the song's anthemic hook alone, I can comfortably say that this is the most inspirational rock song of all time.
2. Don't Stop Believin' by Journey
A solid runner-up to the number one spot, "Don't Stop Believin" is another anthem that has literally filled millions of people with inspiration. The vocals will quickly send a tingle through your spine as it couldn't be any more angelic.
Along with the song's popularity upon release, it's been immortalized through its endless appearances in film and many other forms of popular media. The record has a long intro that incrementally builds into the rest of the instrumentation, which leads into the song's beloved hook.
3. We Are the Champions by Queen
Queen brought unique artistry to music, and they've created many records that will still be played long after they're gone. "We Are the Champions" is a song that anyone can enjoy and offers a great blend of slow breakdowns and powerful hooks that envelop listeners.
The record hooks will bring any crowd together, and every person wouldn't have an issue singing it word for word. Although Queen is known for other hit records, this one is a staple that's easily recognized from the very beginning, no matter what generation you're from.
4. We Will Rock You by Queen
Another fan favorite from Queen, "We Will Rock You" is a hard-hitting recording with tons of vocal prowess and strong instrumentation. The record was and still is heavily used for sporting events and competitions as it fuels energy across the entire stadium.
From a live performance perspective, the signature stomp and clap pattern are emulated by everyone in the crowd, and that pattern alone triggers a core memory for anyone who's heard the song before. The song's famous chant takes quite a while to build into the electric guitar, which sends the song's energy to new heights.
5. Back in Black by AC/DC
Regarded as one of the kings of rock and roll, AC/DC has never disappointed, and the band's talent is unmatched in many ways. From the instrumentation alone, I'd say this is one of the most inspirational rock songs on this list, and it drives an unrelenting power that's highly infectious.
The band is known for strong instrumentation and the lead singer's raspy yet powerful vocals. "Back in Black" hits all the best sonics that rock music has to offer, and this is only one of the many influential songs that the band has produced over the years.
6. Welcome to the Jungle by Guns N' Roses
Probably one of the most influential songs from their career, "Welcome to the Jungle," was a multi-generational hit that still holds up today. Carrying an upbeat tempo, the melodies in this song don't hold back and are riddled with inspirational qualities.
Guns N' Roses definitely has a signature sound, not to mention the unique vocals on every one of their songs. No matter how much this song ages, the instrumentation, and melodies will be burned into the brains of every listener.
7. Living on a Prayer by Bon Jovi
Released in 1986, "Living on a Prayer" was some of the best work from Bon Jovi at the time, and it still holds a top spot in their discography. The vibe of the record enthusiastically expresses many classic tropes from 80s music, and it still goes hard to this day.
Bon Jovi's music will go down in history as one of rock music's leaders, and this record would be one of their most inspirational rock songs yet. Their influence is undeniable, and the dynamics the song brings make it one of the most influential rock songs on this list in my book.
8. Final Countdown by Europe
Used in countless tv shows, movies, and other forms of media, "Final Countdown" was and is a smash hit all around the world. Aside from the lyrical content, the instrumentation and melodies couldn't be any more inspirational.
The record does a great job of sending adrenaline through the body as it delivers the energy of an orchestral epic within the rock genre. "Europe" are considered legends for producing this song, and it's easily one of the most memorable songs from that era that has proven itself to be timeless with each passing year.
9. Another One Bites the Dust by Queen
There are a handful of Queen songs in this list, and it's understandable as they have a knack for creating one hit after another. This is a record with a more funky influence but still exudes many qualities of the rock genre.
Queen is able to blend influences from multiple genres into one song while making the instrumentation flow together flawlessly. With a groovy and extended intro, it perfectly leads into the rest of the jam, giving us one of the most inspirational rock songs of all time.
10. Thunderstruck by AC/DC
I'd say this song has one of the most powerful intros in rock music history, and the chanting vocals only drive that energy further. AC/DC is all about power in their music, and their lead guitarist Angus Young doesn't hold back on his skills by any means.
The drum kit does a solid job of building intensity with the guitar, and its chorus will have every listener singing along involuntarily. It brings an infectious energy that you can't ignore, and the arrangement of the record gives the song many head-banging qualities that keep you coming back for more.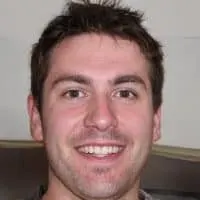 Alex is a man of many talents. He's been playing music since he was young, and has been the main content writer at Tone Start for the past few years. Alex loves to play around with different styles of music and enjoys listening to anything from country to classical.